Doing more with less: that's the essence of skinimalism (or minimalist beauty), one of the year's hottest trends. We'll take a good look and show you how to adapt your routine to be more skinimalist.
The trend in a few words
Skinimalism is based on a single golden rule that applies to both skincare and makeup: focus on a small number of essential products and use them consistently to get the most out of them, rather than using a dozen different products in changing combinations. The goal? Meet your skin's specific needs and help it breathe deeply.
Beware of excesses!
Contrary to popular belief, layering skincare products doesn't necessarily mean boosting their effectiveness. When your skin is exposed to a multitude of active ingredients, some of which might be incompatible or too concentrated, your skin can become overloaded and react with redness, irritation, dryness, pimples or minor imperfections, which is the opposite of what you want.
The main principles of skinimalsim
Choose quality over quantity. To ensure your skin looks its best, choose a specific area to work on, then invest in a small number of targeted treatments. The more targeted you are, the more effective it will be.
When it comes to ingredients, less is more. The fewer the ingredients in your products, the lower the risk of a reaction.
Versatile products are your best allies. In addition to reducing the number of steps in your routine, they generally contain an ideal proportion of active ingredients, one that's hard to achieve by blending products yourself.
Healthy skin isn't perfectly smooth. Visible pores, dark spots, scars or blemishes... These are normal features that you don't have to hide!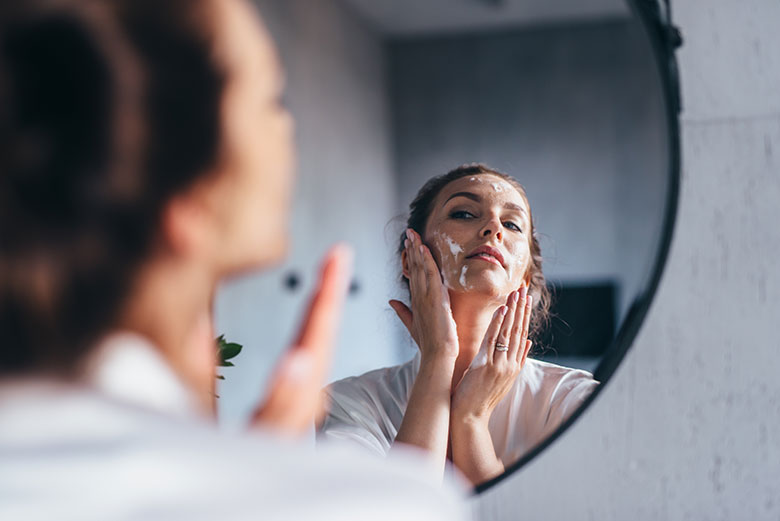 Your essential, four-step skincare routine:
Cleanse your face with a gentle product that removes impurities without harming your skin's natural oils. Foams, milks, micellar water... the choice is yours. The important thing is to use a formula that's adapted to your skin type (dry, oily or combination) and degree of sensitivity.
Use a toner that targets your skin's main problem or need. For example, if you really need moisturizing, choose a product rich in hyaluronic acid; if you're trying to fight free radicals, choose products rich in vitamin C or E.
Note: Your skin's needs change over time. So, trust your intuition to use the right toner at the right time!
Moisturize with the product that's right for you, one that your skin tolerates well: a gel for oily skin, a balm to soothe sensitive skin, an emollient cream for very dry skin, etc.
Apply a sunscreen every day of the year! UV rays are among the top causes for skin aging, and they do their damage whether it's cloudy or not, all year long.
Note: Some moisturizers contain SPF sunscreens. But you may need to apply more than usual to get the same protection you would with a regular sunscreen... and it's hard to know exactly how much you're getting.
What about makeup?
A skinimalist approach to makeup means going for a clean, ultra-natural look that highlights your features without trying to conceal imperfections.
Your complexion is the focal point! Strive for a radiant, moisturized finish that reflects the authentic texture of your skin. At last, you can forget burying your skin with foundation. Instead, opt for translucent formulas, enriched with nourishing ingredients. If you really need to work on a specific area, choose from a palette of targeted concealers.
For the rest of your face, go for a no-makeup effect: use just a touch of eye shadow, a dab of bronzer, a little cream blush, some discreet lipstick... more is less. That's the secret of skinimalism!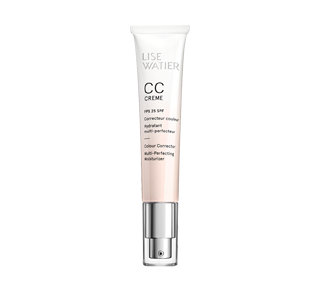 Watier
CC Creme Colour Corrector Multi-Perfecting Moisturizer, 40 ml
The perfect combination of makeup and skin care for a luminous, even complexion.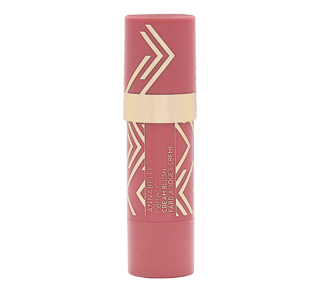 Annabelle
Perfect Cream Blush, 6.2 g
Inspired luxury and elegance, this blendable cheek stick gives you natural-looking flushed cheeks in one swipe.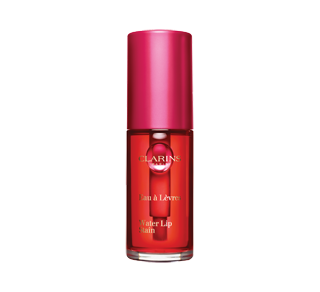 Clarins
Water Lip Stain Lip Gloss, 7 ml
Clarins first kiss proof Water Lip Stain which resists up to 300 kisses.