Skin care, makeup, fragrances... Having a hard time keeping track of all the choices you have in the cosmetics department? Here are 5 tips to shop for beauty products like a Pro!
1. Make a list of products you're looking for.
Before you leave home, check the contents of your beauty kit to see what you really need:
Do you have any expired products that need replacing?
What can you do with the products you already have?
Do you want to try a new trend or replace a classic product?
Do you have any special requirements for your products (natural, vegan, hypoallergenic, etc.)?
Answering these questions will help you shop for products you really want or need.
2. Know your skin type.
To find skin-care products that are right for you, ask yourself...
Is your skin dry, oily or a combination? Is it itchy? Does it become shiny during the day? Is it both shiny and itchy?
Is your skin affected by specific conditions, like eczema, acne, etc.?
Does it develop redness or irritation easily when exposed to external conditions, like UV rays, pollution, cold, wind, etc.?
Again, answering these questions will help you know if you need rich or light formulas, ones that are emollient or mattifying, with or without perfume, etc.
3. Know your complexion.
It's the golden rule when buying makeup! Whether you're buying foundation, concealer, lipstick or blush, knowing your skin tone will help you identify the best shade for your complexion. So, ask yourself...
Your skin tone... Is it very light, light, medium, matte or dark? Remember, the answer may not be the same in summer and winter.
Your undertone... Is it neutral, warm (golden) or cool (pink)? This characteristic never changes.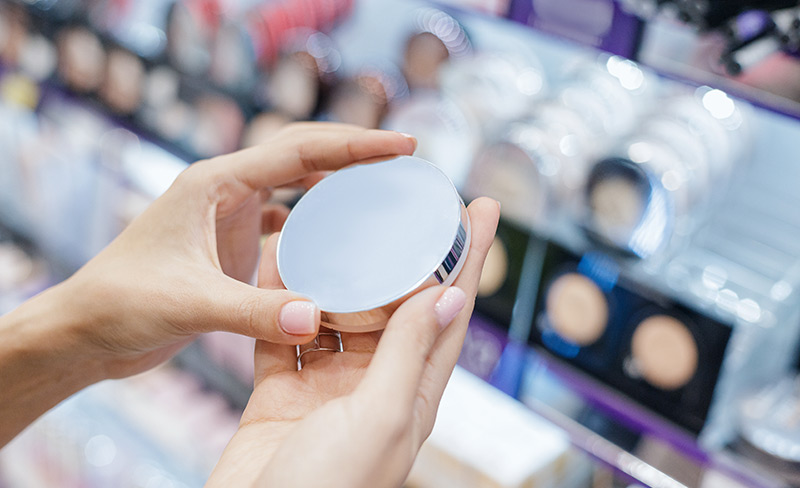 How to find your undertone...
Check the colour of your veins. If they're green, your undertone is warm. If they're blue in hue, your undertone is cold. If you have trouble identifying a dominant colour, it's probably neutral.
Open your jewelry box. Silver usually goes best with cool skin tones, while gold goes best with warm skin tones. As for neutral undertones, anything goes (lucky them!).
4. Shop for fragrances in the morning.
Research has clearly showed that early in the day, all our senses (especially our sense of smell) are alert but 'unengaged,' and therefore more reliable. That means it's the ideal time to evaluate the notes of a fragrance and detect how they develop on your skin.
Pro tip: If you're smelling several different fragrances, don't forget to take a whiff of coffee beans to neutralize your sense of smell between each fragrance.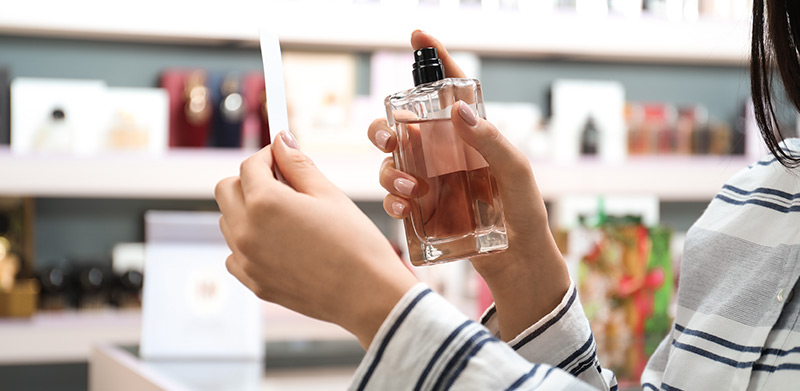 5. Check with a member of our cosmetics team.
Not sure what your skin type is? Having trouble figuring out which shade of makeup is best for your skin tone? Can't decide on a fragrance? Our in-store cosmetics experts are on hand to help. They'll not only answer your questions, they'll also suggest products to meet your needs and present a few new products you might just like.
A few new products to discover...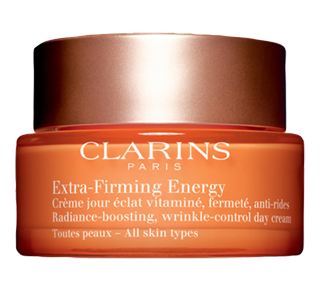 Clarins
Extra-Firming Energy Day Cream, 50 ml
A 2-in-1 skin-firming day cream with energizing superpowers and a skin-enhancing texture that helps the skin regain a youthful radiance.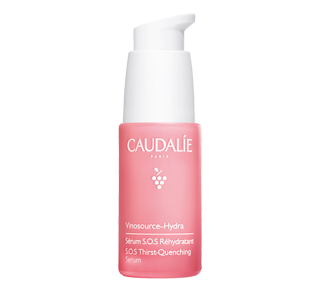 Caudalie
Vinosource-Hydra S.O.S Thirst-Quenching Serum, 30 ml
A moisturizing bubble. An oil-free serum packed with hyaluronic acid to moisturize and soothe any skin type. Ideal for sensitive skin.