An ingrown hair is a hair shaved too short that curls back and grows inside the skin or, conversely, a long hair that grows sideways beneath the skin. The result: a little bump or inflamed red pimple appears where the hair should normally leave the skin. What can be done to avoid it? Here's our game plan.
Properly cleanse and exfoliate your skin
As ingrown hairs have a hard time clearing a path to the skin surface, you can help by cleansing your face of all impurities: sebum, dirt, pollution, dead skin, etc. To do so, wash your face morning and night with a specially formulated cleanser, then exfoliate once or twice a week, preferably the night before you shave.
Regularly moisturize your face
A hydrated skin is finer and more flexible, and the hair has an easier time breaking through: do you need better reasons to apply your moisturizer morning and night, after cleansing your face?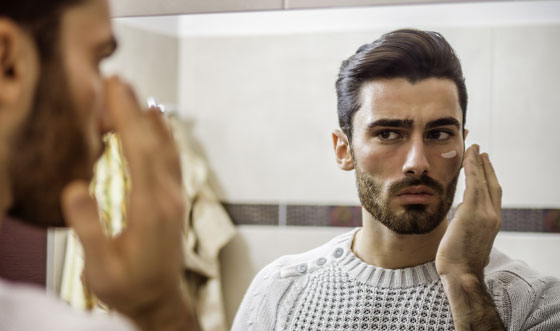 Choose shaving products adapted to your skin type
To make your daily shave a pleasurable experience rather than a nightmare, opt for products that counter the harmful effects of shaving. For example, products formulated for normal skin hydrate and cool the burning sensation, while products formulated for sensitive skin soothe the skin while preventing irritation, burning and redness.
Space out your shaves as much as possible
Ideally, you want to avoid shaving every day. Allowing your stubble to grow reduces the risk of ingrown hairs. As for style, there's no worries there as a five o'clock shadow is always on-trend! If your job requires you to be clean-shaven every morning, then give your razor a rest on the weekend.
Shower before shaving
Why? Because warm water opens the pores on your face, makes the skin more elastic and softens your stubble, helping to give you a gentler shave.
If you haven't got time for a shower, apply a warm, damp towel to your face for a few minutes instead.
Use your razor properly
Although there are other factors, the main cause of ingrown hairs is improper razor use. Shave in the direction your hair grows, not upward, and rinse your razor after each pass. Shaving against the grain cuts the hair very short (too short!) and using a foam-covered blade affects the comfort and efficiency of the operation: the perfect recipe for skin irritations.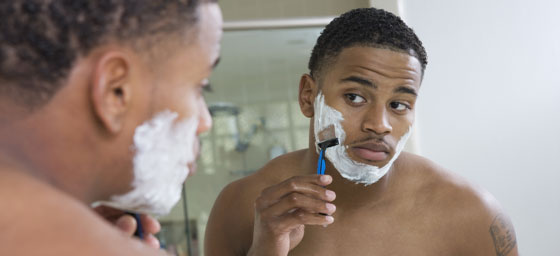 Avoid shaving the same area more than once.
Passing your razor over the same area several times weakens the skin and increases the odds of the hair curling back inside the skin. To get a close shave in a single pass, make sure your razor blade is sharp. While there are no hard and fast rules about how often you should change your blade, we recommend doing so when the shave becomes less smooth and comfortable.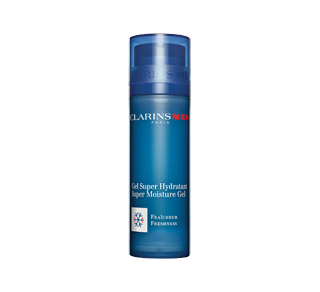 ClarinsMen
Super Moisture Gel, 50 ml
Need some hydration and cooling off, like a bracing Italian ice on a hot summer day? Super Moisture Gel to the rescue: a moisturizing gel for men that's ultra-cool and non-greasy.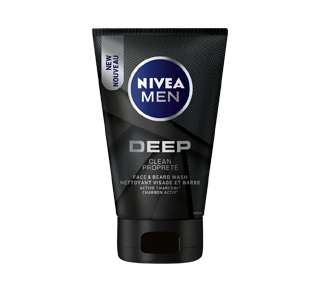 Nivea Men
Deep Face & Beard Wash With Active Charcoal, 100 ml
Nivea Deep Face & Beard Wash with active charcoal that cleanses pores and beard hair, leaving the skin feeling noticeably refreshed and clean. Discover a new experience in your grooming routine.