Creams, lotions, scrubs... Which shaving and skincare products can you use for a perfect crop and a happy skin? The answer in this 4-step routine.
Prepare your skin for shaving
The secret to avoid ingrown hair and prevent cuts: unclog your pores, keep your skin clean and soften your beard.
Exfoliate your face once or twice a week to remove impurities and dead cells from your skin surface.
Purify your skin before shaving with a gentle cleanser.
Shave immediately after you shower: the hot steam will open your pores and soften your beard hair.
Which razor should you choose?
The manual razor, used on wet skin, and the electric razor, used on dry skin, can be good choices for everybody. It depends on your preferences!
If you use a manual razor, make sure to change the blades on a regular basis to reduce the risks of cuts or irritations.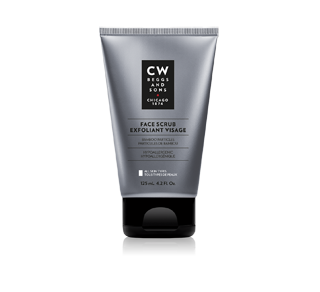 CW Beggs and Sons
Face Scrub, 125 ml
Sweeps away dead skin cells, leaving the face looking more refined, with a smooth, glowing complexion.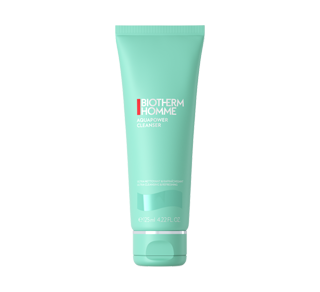 Biotherm Homme
Aquapower Cleanser, 125 ml
Oligo-Thermal Fresh Gel Ultra Cleansing A powerful double-action cleanser to effectively remove impurities while refreshing and reinforcing the skin daily.
Shave efficiently
An good shave usually follows these three steps:
Apply a pre-shave oil that will protect your skin and ?? the contact with the blade.
Apply a shaving mousse or gel after the oil. Proceed by little circular movements, starting on your neck and going up to your temples.
Shave your face from temples to cheeks, in the direction of hair growth. Finish with the chin and neck. Make long and gentle gestures instead of short ones.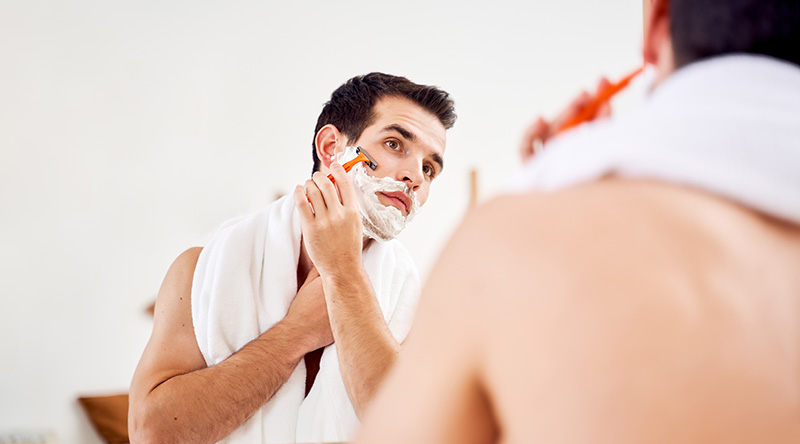 Use the right products
If your skin is sensitive and get irritated easily, pick soothing and emollient formulas that will reduce razor burn while maintaining an optimal hydration level.
If your skin is normal, you can count on a variety of rich formulas that allow the blade to glide smoothly on the skin, leaving it soft and strenghtened.
Soothe your skin
Once you're done shaving:
Rince your face with cold water to close your pores, then dab it with a clean and dry washcloth.
Freshen up your skin with a few sprays of thermal water, full of soothing minerals.
Apply an aftershave product and a moisturizing serum to quench your skin and help it regenerate.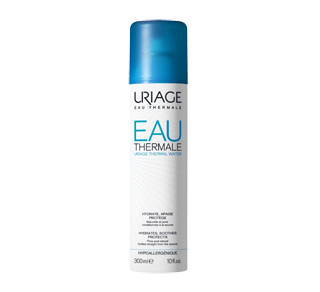 Uriage
Thermal Water, 300 ml
Uriage thermal water is a skincare water for daily use, a powerful treatment formulated with trace elements and mineral salts, a source of radiance for your skin. Packaged directly at the source, Uriage thermal water is extracted in a pure environment, protected from pollution.
Treat your beard with care
Do you have a beard? You want to keep it soft and shiny between the shaves.
A few times a week, wash it with warm water and a nourishing cleanser that will remove the impurities and keep the hair from becoming too dry.
After cleaning it, apply a rich oil that will condition it and enhance its shine.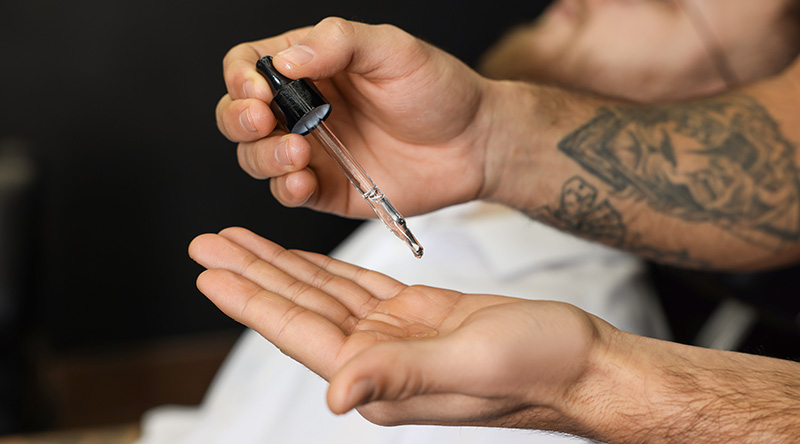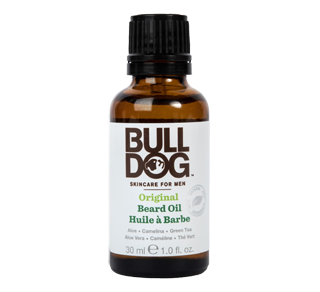 Bulldog
Original Beard Oil, 30 ml
Treat your beard, it deserves it. This fast-absorbing beard oil contains aloe vera, camelina oil and green tea. It has been specially formulated to soften, tame and condition the beard. This oil improves the shine of the beard without making it look greasy.