What are serums for? Do they replace moisturizers? Should they be used every day? Here's everything you always wanted to know about serums (but didn't ask).
WHAT IS IT?
A serum is a concentrate of powerful active ingredients—vitamins, antioxidants, firming agents, etc.—that bolster the action of your other care products. More liquid than a cream, they penetrate quickly into your skin to boost their effectiveness and help them work more efficiently. Never applied alone, serums are team players that are primarily used when the skin is fragile and needs extra help, like during the changing of the seasons, periods of stress, etc. But there's nothing wrong with using them throughout the year. They're a powerful anti-aging ally!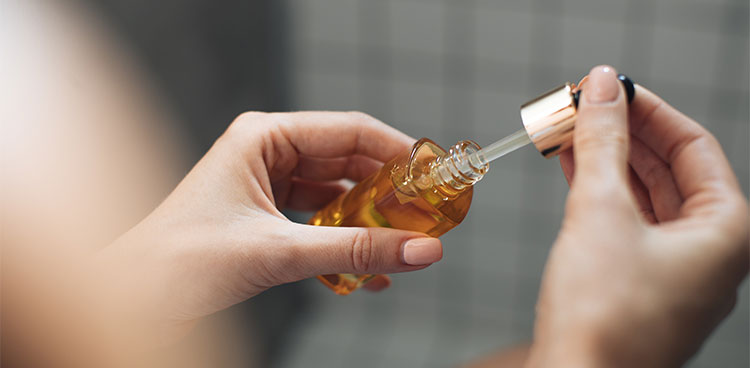 If you're only using a serum for a specific period of time, make sure you follow the treatment right till the end, according to the instructions. If you use one without interruption, make sure you complete your beauty routine with an ultra-moisturizing product during the cold season, or with a fluid that closes your pores during the summer months.
HOW DO SERUMS WORK?
Serums usually target specific problems: excess sebum, dilated pores, excessive drying, wrinkles, red spots, brown spots, premature aging, loss of vitality… Some are created to smooth or re-pulp your lips, or to help "awaken" your eyes. You can therefore use just one or alternate between several formulas – in the morning and in the night, per example – depending on your skin's needs.
The liquid texture of serums makes them easy to mix. That means you can also create your own personalized combinations easily to treat more than one problem area at a time!
HOW ARE THEY APPLIED?
Apply your serum right before you use your moisturizer, both morning and night. Make sure your skin is thoroughly clean.
Start by warming a small quantity (about the size of a quarter) in your hands: the serum goes to work more quickly at body temperature.
Use the entirety of your hands to apply the serum in the needed zones. Be sure to apply the product in a uniform manner, starting with your forehead, cheeks, chin and neck.
Once the formula is well distributed, help it penetrate by applying a small amount of pressure from the center of your face outward, starting at the bottom and working your way upward. Don't hesitate to bend your index fingers: this will stimulate circulation, giving a boost to your complexion while helping maintain the firmness of your skin.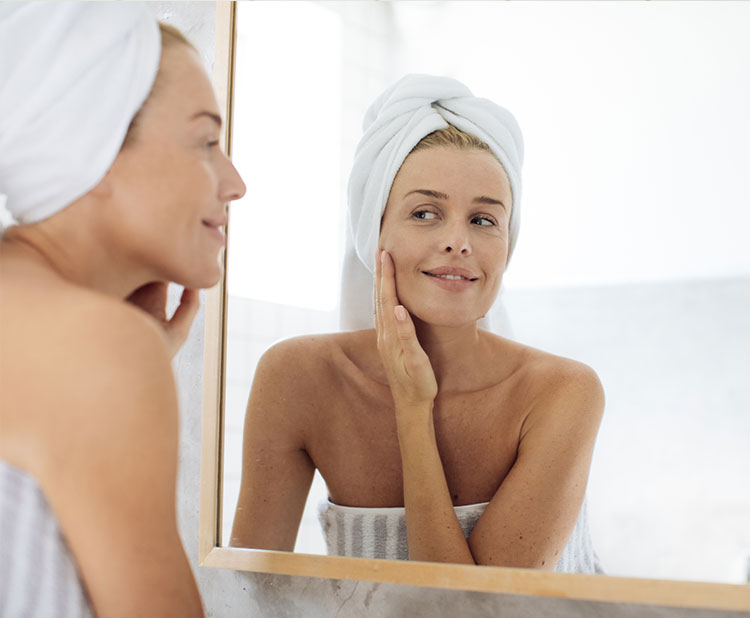 Avoid applying your serum with a cotton pad, which will absorb the product. Instead, pour a few drops into the palm of your hand and use your fingertips to dab the product on your face.
If you're using a serum for your lips or the fragile area around your eyes, the method is the same: apply it using your fingertips, once or twice daily.
Our suggestions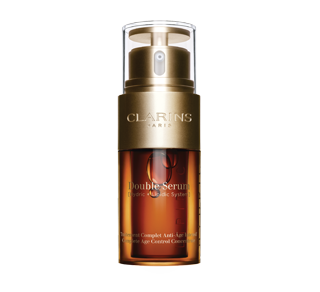 Clarins
Double Serum Complete Age Control Concentrate, 30 ml
Our most powerful age control concentrate ever!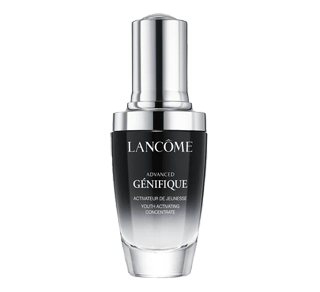 Lancôme
Advanced Génifique Serum Youth Activating Concentrate, 30 ml
Stimulate the internal force of the skin: the microbiome of the skin, the greatest revolution in dermatology in the last century. A formula developed after 20 years of the most extensive research. Now our best anti-aging serum, Advanced Génifique, harnesses the powerful properties of a new patented complex of seven prebiotics and probiotics to stimulate internal skin strength: the skin microbiome. The formula of our iconic face serum is enriched with a new patented complex of seven extracts from prebiotics and probiotics working in optimal synergy with the skin. Génifique helps strengthen the fundamental youthful functions of the skin, that is to repair and defend against external aggressions. Day and night, this powerful anti-aging face serum promotes visible signs of youthful skin. In just seven days, your skin looks visibly rejuvenated and radiant. After a single bottle, the skin regains its ability to repair itself twice as quickly and to seem really regenerated. All the main signs of aging are visibly reduced: renewed radiance, reduction in fine lines, firming of the face and disappearance of the uneven appearance of the complexion and texture of the skin.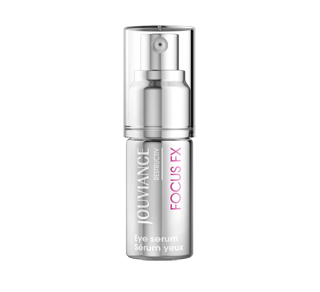 Jouviance
FocusFX Eye Serum, 15 ml
Age-defying eye serum lifts and smooths away the look of wrinkles, crow's feet and vertical brow lines.