This season, braids and buns—two of the hottest hair trends in recent years—join together to create a bold yet feminine hairstyle. Here's how to recreate this look, as seen on the spring-summer 2017 runways.
Prepare.
Wash your locks with a volumizing shampoo that won't dry out the hair. Why? Because XXL hair is the secret to a nice puffy bun.
Dry.
Apply one or two drops of light oil to your tresses to tame them and give them added shine. Next, dry your hair with your head downward to give your locks even more volume.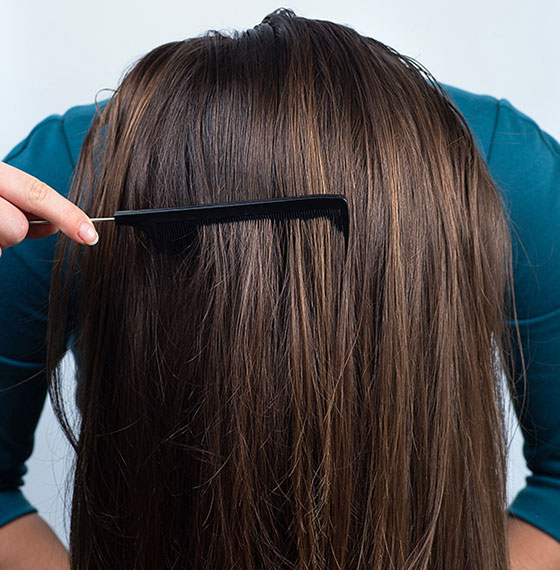 Separate.
Make a half ponytail by gathering the hair above and on each side of your head, leaving only the part to be braided free.
Braid.
With your head tilted forward, make a French braid with the free portion of hair, starting from the neck and making your way up to the top of the head. Finish braiding where the bun will be. Tie off the braid with a clear elastic band.
Alternative:
If you prefer a look that's closer to the style seen on runways, you can make three braids instead of one. Separate the free portion of your hair into three equal (and straight) sections with a comb. This option requires more dexterity (and patience), but the result is spectacular!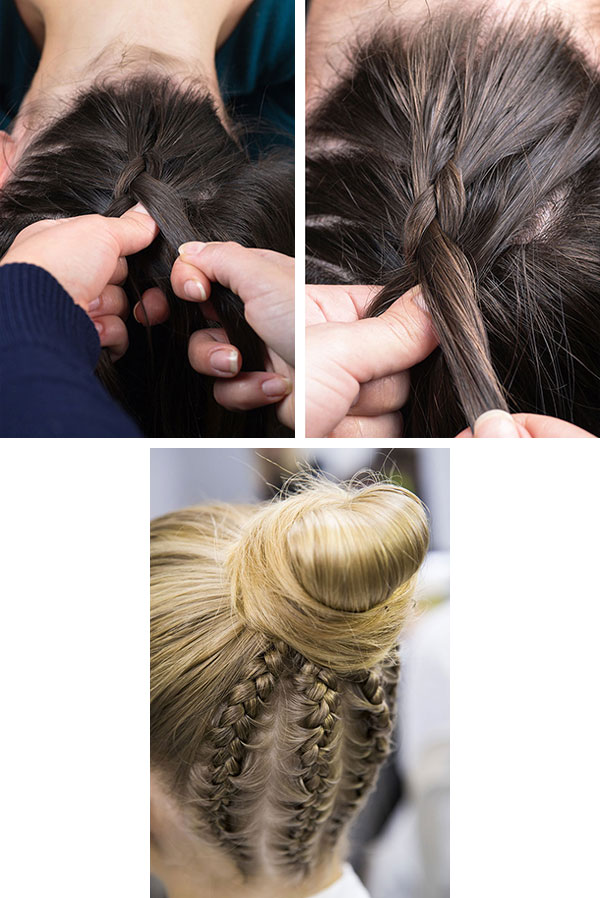 Crédit photo : IMAXTREE
Make the bun.
Join the rest of the hair with the braid and attach them together to create a high ponytail. Next, separate a wide strip that you'll use to finish off your 'do. Twist the ponytail around the elastic, then pin it with bobby pins. To give your hair some added structure, wrap the strand you separated around the bun and pin it in place with a few bobby pins.
Alternatives:
For a more stylish look, make a very tight bun; for a more relaxed look, make the bun looser. It all depends on the style you're going for!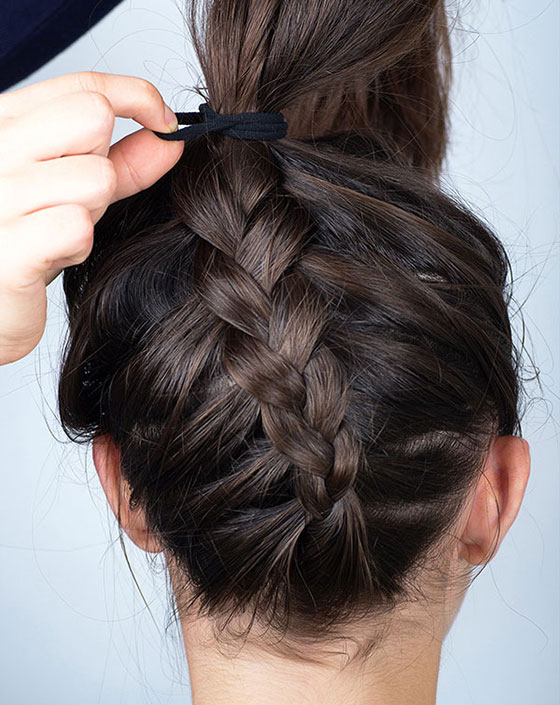 Set your 'do.
Make your hairstyle hold by spritzing a generous coating of hairspray. If necessary, tame rebellious locks with bobby pins.