Special occasions are perfect moments to wear false lashes. A little scared by the application technique? No worries: whether you choose strip eyelashes, eyelash clusters, and magnetic eyelashes, you can get a perfect result with these tips!
Strip eyelashes
Cut to size. Measure your false lashes and cut any extra from the exterior extremity, where lashes are the longest.


Glue. Apply a thin line of glue to the false lashes. Wait 10 seconds, then glue them to the root of your lashes.


Apply makeup. Add your favourite mascara, then finish your look with eyeliner to hide the false lash line.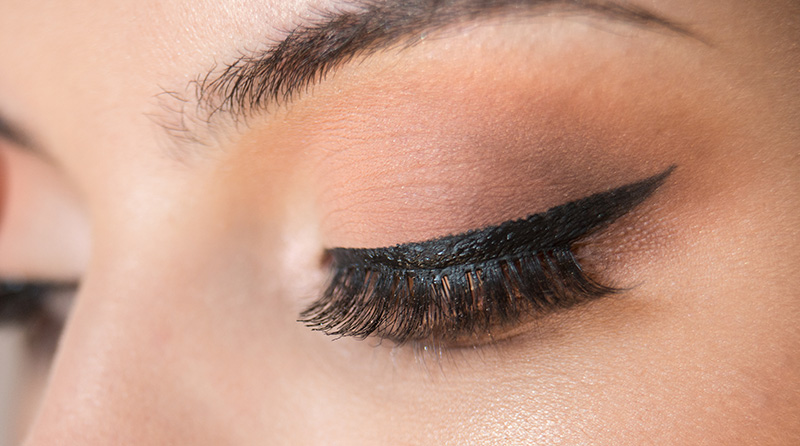 Cluster eyelashes
Apply makeup. Add a layer or two of mascara to your lashes to make them more rigid and provide support for the false lashes.


Glue. Add a dot of glue to each cluster, then apply 2 or 3 short false lashes in the centre of your natural lashes, and 3 or 4 longer ones at the outside ends. The more clusters, and the closer together, the more dramatic the effect.
Magnetic eyelashes
Trace. After applying your makeup, trace a line of magnetic eyeliner along the root of your naturel eyelashes. Let dry a few seconds.


Snap in place. Place the magnetic lashes onto the magnetic eyeliner so they snap in place. That's it! When removing, simply pull the false lashes off and store them away for next time.