Shampoos, masks, colouring, treatments… hair-care products with keratin are more popular than ever. Why? And what makes keratin so important? Read on and find out!
WHAT IS KERATIN?
This ultra-resistant protein forms the very foundations of the capillary fibre. In fact, your hair is made up of more than 90% keratin. More specifically, your hair has three layers of keratin: the exterior cuticle, the middle cortex and the marrow in the centre.
Made of extremely fine scales welded together, a little like tiles on a roof, the cuticle plays a crucial role by protecting your hair against damage from pollution, UV rays, chemicals, heat, etc. It also helps retain water within the fibre and can absorb humidity to ensure greater hydration. A healthy cuticle with well-sealed scales creates strong, radiant hair with good elasticity.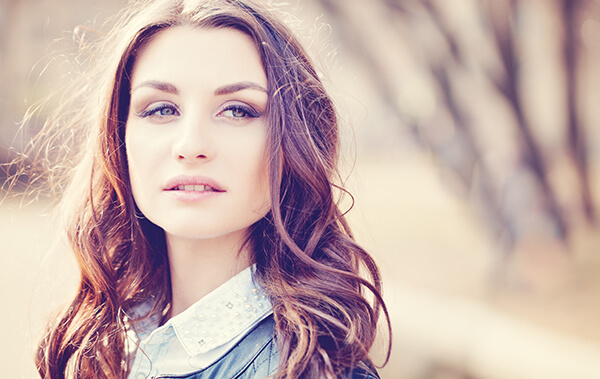 WHY USE KERATIN-BASED PRODUCTS?
We're all familiar with aging of the skin, but our hair ages, too! With time and exposure to hair colours, bleaching, heating (blow dryers, curlers, straighteners, etc.), etc., your hair gets used and loses keratin. As a result, the scales become loose and porous, separating or breaking apart, creating more fragile hair. To help fight back, you have to build up your keratin reserves. Keratin isn't renewed naturally by the body. That's where special hair-care products come in!
HOW DO THEY HELP?
They reinforce the capillary fibre by replacing the keratin lost through use and re-gluing the scales together, creating more resistant hair that's easier to style.
They protect our scalp by reinforcing the hair and creating a barrier against the damage caused by external forces.
They make your hair more radiant thanks to their moisturizing properties, which help preserve and boost vitality and shine.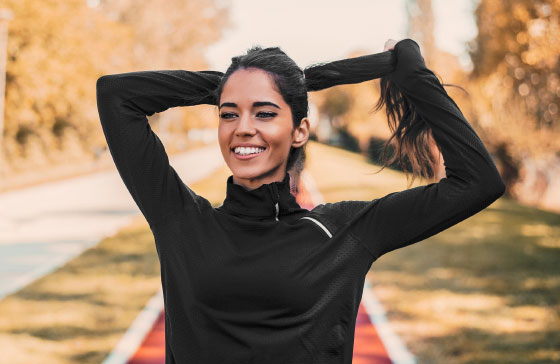 WHO CAN USE IT?
Everyone… almost! Keratin-based products are recommended if:
You can't live without heat styling (blowdryer, flat iron, etc.)
Your hair is colour-treated, breakage-prone or damaged
You're looking to straighten your strands
You want to soften your curls or tame frizz
Warning : Some keratin products can weight down hair so if you have fine or curly hair, choose wisely. In case of doubt, ask your Jean Coutu cosmetician for advice.
WHICH PRODUCTS SHOULD I CHOOSE?
There are plenty of keratin-based products available. Simply choose the one that best suits your needs.
Shampoo
As mentioned, daily aggressors cause damage to the hair cuticle, which can lead to a loss of keratin. To restore strength, shine and resilience, try adding a keratin-based shampoo to your hair care regimen.
Mask
A keratin mask penetrates deep into the hair shaft, delivering noticeable results. Use every time you shampoo or as needed. Apply the product to damp hair, focusing on the ends only (so as to not weigh down hair), and let sit for five minutes before rinsing thoroughly. So easy!
Colour
Ideal for mature or breakage-prone strands, keratin-infused colour fortifies hair before, during and after the treatment. The ultimate multi-tasker!