A new year, a new beginning! Here are 9 beauty habits to adopt so you can take better care of yourself.
By stimulating blood circulation and toning the facial muscles, this method aims to restore suppleness and firmness to the skin, brighten the complexion and prevent the appearance of signs of aging.
For maximum results, treat yourself to a 10 to 15 minute session every day: you can either repeat sequences of facial movements to target certain areas, or you can massage the face and neck with a tool designed for this purpose.
2. Clean your makeup brushes
Your brushes will stay in good condition if you wash them regularly. If not, they become less effective and risk contaminating your skin.
By spraying your brushes with a cleaner made specifically for makeup brushes or by running them under running water with a little mild soap, you'll prevent the proliferation of bacteria (and any subsequent skin problems). Ideally, you should do this after each use. If you're short on time, clean them at least once a week. If you wet your brushes, take care to dry them upside down or horizontally to avoid damaging the glue that binds the hair to the handles.
3. Clean your telephone and change your pillow slip
Cell phone screens and pillowcases have two things in common: our face touches them and impurities quickly accumulate. As a result, if not carefully maintained, contact with them can result in blemishes and irritations.
So make sure to...
Clean your phone once a day using a soft cloth moistened with a little water - or with a few drops of rubbing alcohol for a thorough disinfection.
Throw your pillowcases in the washing machine every week.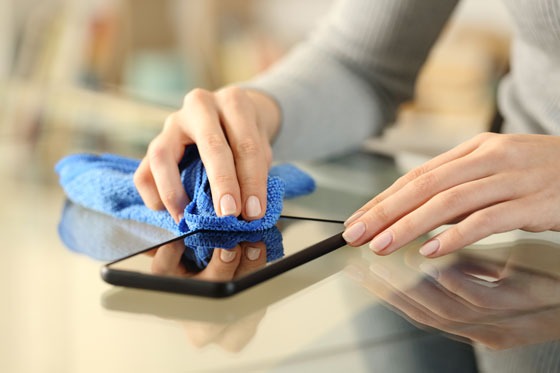 4. Add a beauty mist to your routine
Practical and versatile, these spray products are a perfect addition to your routine. Not only do they enhance the effect of other products, but they help the skin absorb them, and maintain a good level of hydration all day.
Use it morning and night, between your cleanser and cream, and spritz it on at will during the day to keep your skin supple and radiant.
5. Protect your skin from the sun in all seasons
It can't be said enough: protecting your skin from UV rays is essential to avoid the early signs of aging and reduce the risk of skin cancer. Summer or winter, outside or inside (windows don't block UV rays!), whatever the temperature, apply mineral or chemical sunscreen, with an SPF of at least 30.
6. Apply a night care product
Your skin also recovers while you sleep: after defending itself against environmental aggressions during the day, it goes into regeneration mode. The best way to give it a boost? Use a night care product formulated to accelerate tissue repair and promote cell renewal. Too often underestimated, this type of care plays a key role in maintaining the skin's balance. This year, do not neglect it!
7. Take care of your hair
UV rays, pollution, dryness or excessive humidity ... all these environmental aggressions affect your hair too! Hence the importance of treating it with the same care you give your skin!
Wash it with a shampoo suited to its needs, at intervals that suit you.
Once or twice a week, apply a conditioner, to help keep it shiny and moisturized.
If you use heated tools (curling or straightening irons, hair dryers, etc.), add a protective treatment: usually leave-in, this type of formula strengthens the hair and prevents drying due to heat.
Once a week, apply a nourishing mask to the ends, which will complete and enhance the effect of the other products.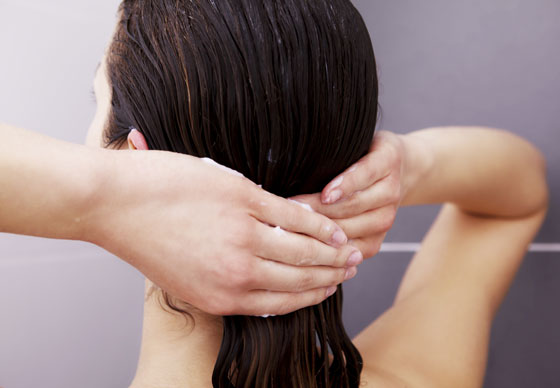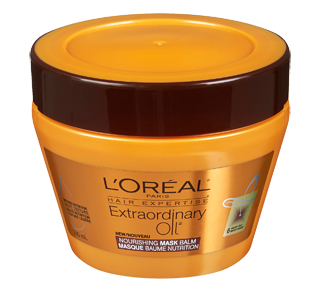 L'Oréal Paris
Hair Expertise Extraordinary Oil Nourishing Balm Mask, 300 ml
Contains 6 precious oils. Transforms and nourishes dry hair. Gives your hair softness, shine, and manageability. 93% of women are satisfied.
8. Treat yourself to relaxing moments
Once a week, dim the lights, turn off the cell phone, fill the tub and relax with a book or podcast. To add to the cocooning experience, diffuse some essential oils, add some bubble bath, a bath fizz or a handful of Epsom salts to the water, apply a mask to your face and give yourself a body scrub. The full-on experience!
9. Clean out your cosmetics bag on a regular basis
Creams, mascaras, lipsticks are just like food: they have expiry dates. Most beauty products oxidize on contact with air as soon as they're opened. To reduce the risk of inflammation, irritation or itching, write the purchase dates of your products on their containers in indelible ink.