Want a little glow before you go skiing with friends, sledding with the family or maybe snowshoeing? Here are a few quick tips for a super-natural makeup look that will give winter the cold shoulder!
Complexion
The lack of light and cold temperatures of winter can make your complexion look dull and lifeless. For a more healthy-looking complexion...
Cleanse your face using a gentle product to remove impurities without attacking your skin. Then apply a rich moisturizer to help your skin retain its moisture.
Next, use a BB cream: in addition to nourishing your skin, this all-in-one product will conceal blemishes and even out your complexion while enhancing radiance.
For an even more radiant look, add a touch of illuminator to your cheekbones, forehead, the bridge of your nose and the centre of your chin. But make sure you don't overdo it!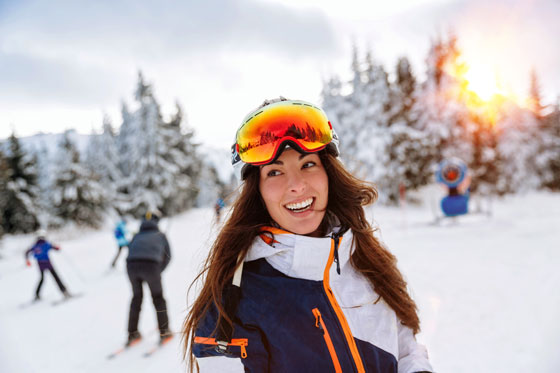 Solar protection is a must when you're playing outdoors… especially in winter! So, for double the benefits, try using a tinted sunscreen with an SPF of at least 30. It will protect your skin from UV rays and boost your complexion—all at the same time!
Cheeks
For dazzling cheeks before you even step outdoors, add a touch of pink blush to your cheekbones. Here's a trick to help you apply it in exactly the right spot: pull your lips forward, as if you were kissing someone and then apply the blush. It's that simple.
For a more natural look, choose a colour that's close to the colour of your cheeks when you're exercising.
Eyes
The goal is to make your eyes look wide open while subtly highlighting them.
Use a cream eyeshadow with a pale, slightly pearly shade. Spread it on your upper eyelid, starting from the inner corners outwards. Then blend it outwards using a brush, your fingers or a sponge.
Add a little intensity to your look by using a layer of dark brown mascara. Choose a waterproof formula to help prevent the raccoon look.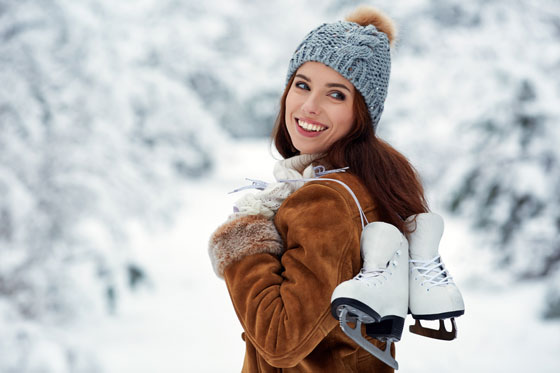 Lips
Here are two great ways to enhance your lips: use either a tinted moisturizing balm or a long-lasting lipstick. Choose a colour that's close to the natural colour of your lips, but slightly darker. When using lipstick, make sure you moisturize your lips first with a good balm.