While some trends appear extreme or far-fetched, others actually make a lot of sense, like multimasking. Here's an overview of this effective strategy for a peaches-and-cream complexion, and some allies to help you achieve it.
WHAT IS MULTIMASKING?
The term "multimasking" pretty much says it all, since this technique consists of applying several masks to your face at the same time. There's a wide variety of masks available that target different issues, but instead of applying a single mask to your entire face in the traditional way, this technique targets each area according to your specific needs by choosing the right care product. When multimasking, you apply all the selected masks at the same time.
For example: apply a purifying clay or charcoal mask to the nose and forehead, a moisturizing mask to the neck, and smoothing or anti-dark circle patches under the eyes.
THE ADVANTAGES OF MULTIMASKING
There are several reasons to try this trend that's been hugely popular on Instagram for some time now:
All skin is different and requires very specific care: multimasking lets you customize the care you apply to your skin.
Multimasking allows you to save time, since you apply your masks simultaneously, rather than one after the other.
This technique enables you to optimize the condition of your skin, since you avoid exposing it to care it doesn't necessarily need. (For example, you avoid applying a purifying mask to a more sensitive skin area on your face that doesn't require this type of care.)
Your multi-masking allies
Garnier eye mask
A unique formula that features orange juice and hyaluronic acid, this mask is designed specifically to help reduce puffy-looking eyes while boosting radiance around your eyes.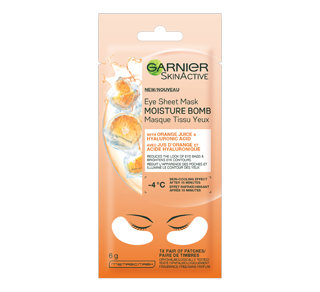 Garnier
SkinActive Moisture Bomb Brightening Eye Sheet Mask with Orange Juice, 6 g
Discover a cooling, hydrating sheet eye mask with hyaluronic acid serum & orange juice that reduces the look of eye bags and brightens eye contours.
Caudalie purifying mask
Created specifically for acne-prone skin, Caudalie Vinopure is a green clay mask that helps purify and mattify your skin, so it's ideal for your T-zone.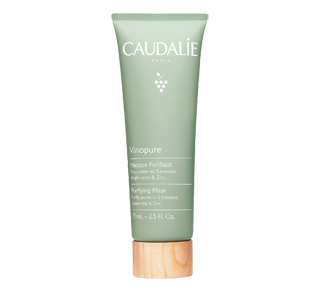 Caudalie
Vinopure Purifying Mask, 75 ml
Discover Vinopure purifying mask, an ultra effective green clay mask to visibly improve the quality of acne-prone skin, naturally.
Yes To detoxifying paper mask
This practical mask was designed to detoxify and cleanse your nose area, removing blackheads and impurities.
Clarins moisturizing mask
Need a boost of moisture? Apply this ultra-fresh mask to problem areas or to your entire face for a freshly quenched, plumper and more radiant complexion.
Karine Joncas collagen mask
Created with red clay and olive oil, this mask will help you revive a dull complexion and smooth out the appearance of wrinkles and fine lines while adding tone, reducing the appearance of pores and soothing sensitive skin!
Personnelle Cosmetics lip mask
Your lips need pampering, too! Just apply this soothing, moisturizing mask and they'll regain their softness and comfort in no time.