The key to an intense and balanced look is beautifully defined brows. Here are five common mistakes you should avoid if you want a perfect result.
Applying moisturizer to your brows before makeup.
Moisturizer can make your pencil run or powder slide off over the course of the day. For makeup that goes the distance, avoid applying moisturizer to your brows during your skincare routine.
Underestimating the power of eyebrow gel.
A bit of gel sets the hairs and maintains a clean line for hours! All you need to do is give your brows a few brush strokes–whether you've applied any makeup to them or not. Remember to back-brush them first. If you want a little more volume or thickness, use a tinted mascara made for fine or sparse eyebrows.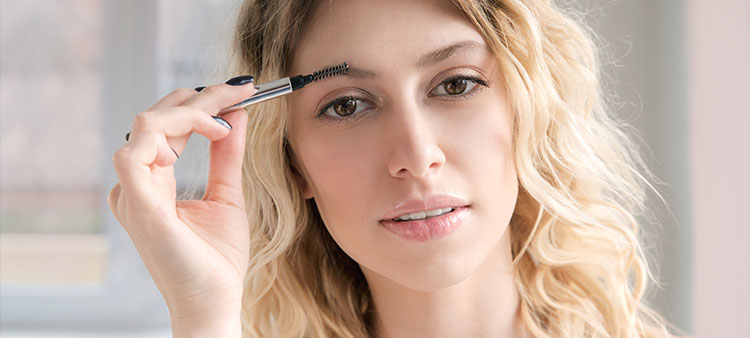 As for makeup, there are so many choices! The classic pencil helps you structure your brows and define a more natural line. Powder or eye shadow (why not?) are perfect for filling in and adding intensity.
Using a shade that's too dark.
This little detail can significantly affect your look: a shade that's too dark will harden your gaze, while a tone that's too pale will give you a pasty complexion. The rule is simple: choose a shade that's as close as possible to your own brows. If you're having trouble finding the perfect colour, simply mix two tones to get the results you want.
When in doubt, ask your Jean Coutu cosmetician to help. You can even try the product on your eyebrows to make sure it's right for you!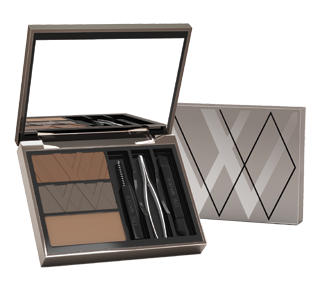 Watier
Boîtes à Sourcils Eyebrow Essential, 1 unit, Brunes
A practical eyebrow kit that allows you to sculpt and style your brows to create a look that is well-defined and structured or subtle and natural.
Drawing your eyebrow line in one go.
Using this technique will make your makeup look unnatural. Whether you want eyebrows that are discreet or more assertive, it's always best to use light strokes and follow the direction of your hair. That way, you respect the shape of the arch and have more latitude with colour.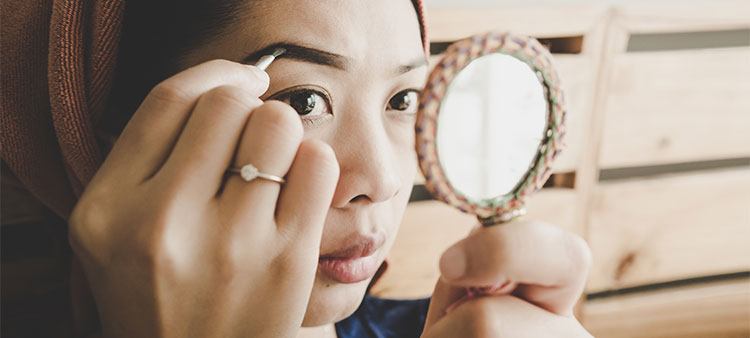 If you want even saturation and a well-balanced line, apply the pigments to the middle of your eyebrows first and then diffuse them inwards and outwards. Don't forget to extend the line slightly to open up your eyes.
Using too much makeup.
A general rule is to use your makeup products sparingly. Over-applying makeup to your eyebrows will enlarge and intensify them for sure, but it will also be too heavy, giving you a theatrical look. The results should always be as natural-looking as possible. Once you've applied pencil or powder, blend the colour with a brush to reduce the contrast between your hair and your skin. You can even apply a few strokes in the opposite direction of the hair growth, which will spread out the colour even more.