You might use mascara all the time but that doesn't mean you're applying it well. Here are some mistakes to avoid!
PUSHING THE WAND IN AND OUT OF THE TUBE
Although you're doing this to get more mascara on the wand, when the product starts to run out, it can actually be counterproductive. By bringing air into the tube, the mascara dries out and you're left with even less. If a nearly empty mascara container is your only option, grab what's left of the formula by twisting the wand against the inside walls of the tube rather than pumping. As a general rule, however, if the wand comes out of the tube without any formula on it, it's time to replace your mascara. Not a bad thing: you get to test out the latest novelties!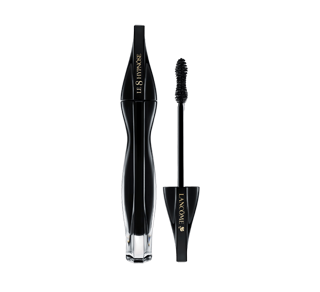 Lancôme
Le 8 Hypnôse Volumizing Mascara, 8 ml
The first serum-infused volumizing mascara by Lancôme Experience a revolutionary vision of mascara powered by Lancôme science: a breakthrough formula made of 91% active black balm & 8 revitalizing amino acids encapsulated in pure durable glass. Instant sculptural volume. Stronger, denser looking lashes in 4 weeks. INSTANT, SCULPTURAL VOLUME STRONG, DENSER LOOKING LASHES IN 4 WEEKS POWERED BY 8 AMINO ACIDS GENTLE REMOVAL WITH WARM WATER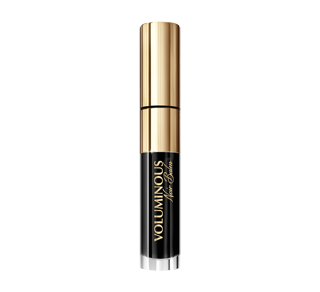 L'Oréal Paris
Voluminous Black Balm Mascara, 7.7 ml
More volume. More care. No compromise. Finally, a mascara formulated with 99% natural origin ingredients* and lash-caring benefits that does not compromise on your desired volumizing mascara results and all day wear. L'Oreal Paris introduces our first ever balm-in-mascara, Voluminous Noir Balm. This breakthrough formula* mascara delivers bold clean volume, length and definition creating up to 7x fuller lashes. This washable mascara lasts all day and is clump, flake, and smudge resistant. Noir Balm's flexible elastomer brush captures and coats all lashes from root to tip in a caring formula infused with ingredients to condition lashes. The 99% natural origin formula is allergy tested, fragrance free, hypoallergenic, suitable for sensitive eyes and clean from parabens and mineral oil. *We consider an ingredient to be naturally derived if it is unchanged from its natural state or has undergone processing yet still retains greater than 50% of its molecular structure from its original natural source. The remaining ingredients constitute 1%.
CURLING YOUR LASHES AFTER APPLYING MASCARA
Although ideal for giving your eyelashes a little lift, NEVER use your eyelash curler after you've applied mascara. Because mascara hardens your lashes, they can break more easily and even fall off if you use the curler once your mascara has been applied.
Are your eyelashes really fragile or does your eyelash curler seem too brutal? Try gently curling your lashes instead using your fingers to push them slightly upward after you've applied your mascara.
APPLYING MASCARA TO YOUR UPPER LASHES FIRST
We all do it but it's not the most effective method. If you're going to apply mascara to your top and bottom lashes, start with the bottom ones first. If this seems counterintuitive, keep in mind that you can end up with smears if you start at the top. The mascara won't yet be dry on your upper lashes when you start applying it to your lower lashes. And remember, you don't always have to apply mascara to your bottom lashes. Sure, it can enhance the look of eye shadow if it's applied to the lower lids but it's irrelevant if you're only using eye shadow on your upper lids. It's also better to leave the lower lashes bare once the signs of aging show.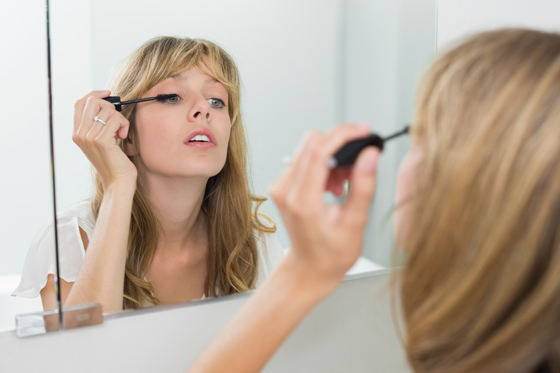 The golden rule: if you want to add colour to your lower lashes, just add a light touch of the wand–you don't want to weigh down your eyes with too much mascara!
FORGETTING TO USE EYESHADOW PRIMER
Does your mascara run during the day, leaving unsightly marks on and under your eyelids? The reason is simple: your skin naturally produces sebum and it's that oil that makes your mascara run. To prevent the problem, make sure to apply an eyelid base before the mascara. It smoothes the skin and helps makeup stay in place for several hours. No more raccoon eyes!
MASCARA ON TOP OF MASCARA
When giving your makeup a quick touch-up before a cocktail party, adding another layer of mascara may be tempting but it will create lumps and clumps! To rework your eyes, add some dark eye shadow and a dash of liner to your upper eyelid for a smokey, vampy look.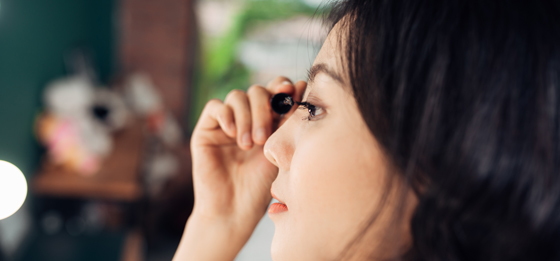 IGNORING THE EXPIRATION DATE
Mascara has a lifespan of about three months. Even if the tube isn't yet empty, it isn't worth the risk to your lashes to use it. Over time, pumping the brush in and out of the tube allows dust and bacteria to get in—which could easily lead to irritation. And, when mascara has passed its expiration date, it gets thicker, harder to apply and leaves clumps. Not exactly the look you're going for.