Manscaping

tips and tricks
No more need to feel embarrassed when talking about body hair. These days, manscaping is becoming more popular and many men now do it. So how do you go about it? Gentlemen, here are the answers to your questions.
1.
Hop in
the shower
Use shower time to get a precise shave. The hot water and steam (but don't overdo it!) will dilate the pores, making the hair supple and easier to shave. The water will let you smoothly shave your torso and biceps. Add shaving gel or foam to get a precise shave without razor burn.
2.
Respect your
sensitive skin
Few men know it, but body skin can also be affected by the same imperfections, irritations and red spots that usually appear on the face. Your chin might be used to your daily shave but your body isn't. Treat it delicately by choosing a razor with thinner blades that won't tug your skin. For zones where you need precision and a steady hand, gently pull your skin taut to make it easier to shave.
3.
Summon your courage
(and a bit of help!)
Even though a lot of women prefer a hairy chest, few of them will admit to liking a hairy back. Less expensive (and less painful!) than waxing, shaving your back can be a good solution. Ask your significant other, roommate or (very) good friend to help you out with critical spots. You'll regret not taking those yoga classes!
Attention

sports enthusiasts!
In addition to being a hygienic solution that reduces body odour, shaving your body can increase your performance as a cyclist, swimmer or runner. It might not seem like much, but shaving your chest can make you more aerodynamic. But before obtaining the smooth legs of an Olympian, you might want to consult your spouse first!
our

suggestions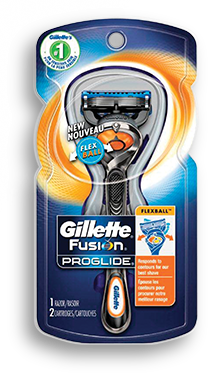 Gillette Fusion ProGlide
with Flexball Razor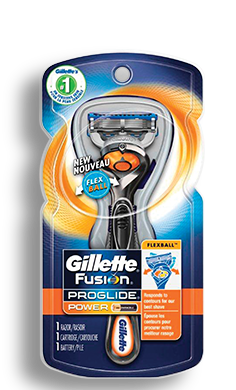 Gillette Fusion ProGlide
Power with Flexball Razor