All eyes are on you, but you don't think it's for the right reasons? Take a few seconds in front of a mirror to make sure you haven't made any of the following (nearly) unforgivable mistakes.
The wrong foundation
This is the most frequent mistake you can make. To avoid this situation, test different foundations on your jawline. In addition to checking if the colour is too dark or too light for your complexion, you'll also be able to see its undertones. A foundation that's too orange or pink will look as unseemly as a foundation that's too dark!
The solution? A range of products like L'Oréal Paris TrueMatch, which includes 23 shades.
The wrong brightener
Everyone loves contouring or strobing. According to these techniques, you need a bright colour under the eyebrow arch to enhance your eyes. But be careful to choose the product that will help you achieve this effect. Stay away from shades that are too pale such as white, pearl or even silver.

The solution? Choose a flesh coloured cream that will perfectly blend in with your skin while brightening it.
The 90's eyeliner
If you were fashion-aware in the 90's, you probably remember the strange trend of wearing black eyeliner only under the eye. Inspired by the emo movement, this makeup makes the eye smaller and gives it a tired, droopy look.

The solution? If you like black eyeliner, focus on the upper eyelid. That way you'll highlight your eyes and avoid the "tired" effect. Our suggestion? Lise Watier Dramatique Intense Extra Smooth Liner.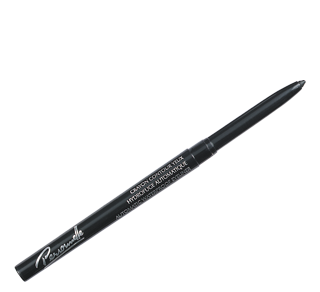 Personnelle Cosmetics
Retractable Waterproof Eyeliner, 0.28 g
The Personnelle Cosmetics Waterproof Eyeliner allows you to draw perfect lines every time. It provides rich colour and a soft and silky finish. Wax-based, it dries quickly and blends easily.
The nude lipstick… that's too pale
Nude lipsticks have been incredibly popular for at least three years. It looks simple to use, but you have to pay attention to a few details before you pick one. First and foremost, choose one that's not so thick as to make you look like you've applied foundation on your lips. You'll also want to choose a colour that's at most two shades lighter than your own complexion. If you pick one that's too pale, you'll look like you belong in a zombie walk.
The solution? Try the Lip Lingerie line, by NYX Professional Make-up. The many shades of these liquid lipsticks will fill all your needs!
Too much bronzing powder
Strategically place your bronzing powder on your face's curved regions only, not on the entire face. Bronzing powder's goal is to warm the complexion by imitating the sun's effects.
The solution? Target the tip of your nose, temples, forehead and tip of the chin for a bright look. You can choose a semi-matte finish for a natural-looking glow. We recommend Havana Bronzing Powder by LISE WATIER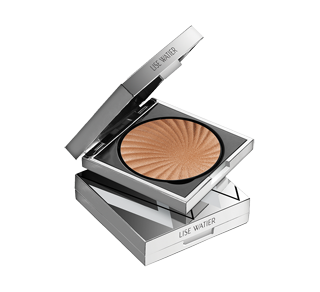 Watier
Havana Bronzing Powder, 10 g
The light golden hue of this talc- and paraben-free Bronzing Powder gives a beautiful sun-kissed glow to the face and décolleté, or simply accentuates a natural tan. It enhances the skin's radiance and provides an instant healthy glow, without the risks associated to sun exposure. This product has won the 2016 Elle Canada & Elle Québec Beauty Grand Prix for Best Prestige Bronzing Powder.
Makeup for dry and dehydrated skin
Any work of art starts with a perfect canvas. Imagine trying to paint on material that's rough and cracked. That's kind of what happens when you apply makeup on flaky, dry skin. In fact, dry skin can produce small dead cells or affect your complexion, which in turn will make you want to apply even more makeup. A vicious cycle!
The solution? A moisturizing cream will make your skin smoother. Applying it 30 minutes before reaching for your makeup kit will make your products last longer and look better.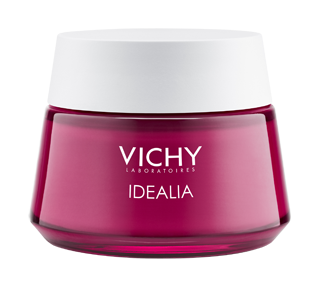 Vichy
Idéalia Smoothness & Glow Energizing Cream, 50 ml, Dry Skin
An antixoidant rich formula specifically formulated for dry skin to correct first signs of aging: smooths fine lines, boosts glow, refines pores.