Flame-coloured tones or pearly shine? Solar light or holographic radiance? Whatever your preferences, you will find right here the evening makeup that will catch all the looks! Presented by NYX Professional Makeup.
The California sunset look
For eyelids as fiery as the sun setting on the beach!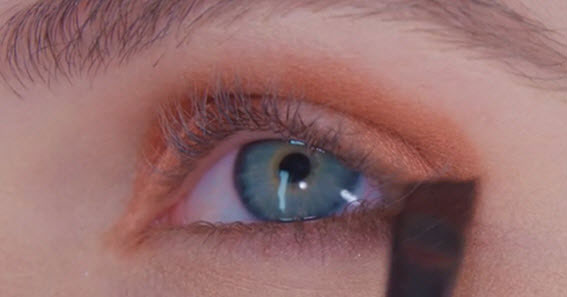 1. With a medium-sized brush, using back-and-forth movements, apply a rust colour to the eyelid crease to shade it. Then use a smaller brush to add burgundy to the inner and outer corners of the eye.
2. Use a bevelled brush to apply a chocolate coloured eye shadow to the outer corner of the eye, along the lower lashes. With a medium brush, apply the orange from the inner corner to the middle of the eyelid, then shade toward the brown.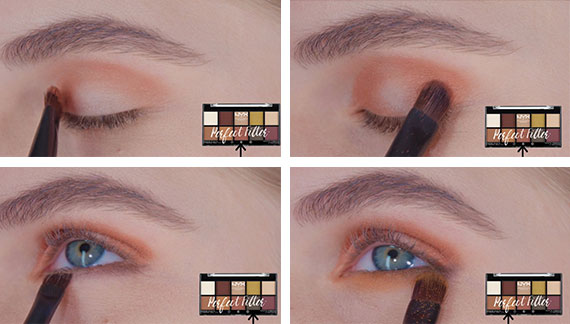 3. Apply the same orange to the upper eyelid, at the border of the burgundy, between the eyelid crease and the eyebrow arch.
4. Create a point of light: use the small brush to apply an iridescent beige eyeshadow to the centre of the eyelid, then blend into the burgundy.

5. To increase the radiance of the makeup, keep the beige eyeshadow and lightly define the base of the eyebrow. The final touch? One or two coats of mascara!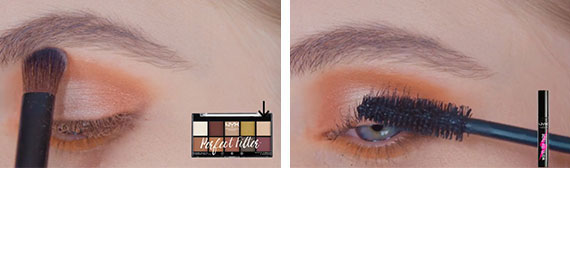 The holographic pearl look
Pearly like a seashell and glittering like a laser!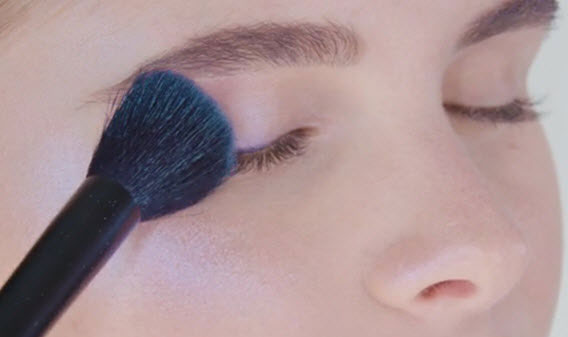 1. Use a pink illuminating stick on the eyelid and the eyebrow.
2. Define your gaze by applying a black pencil with a jumbo tip, using small strokes, near the upper lashes. The line does not have to be impeccably defined: this season, the rebel look is in with imperfect makeup!

Pro tip: Your skin is already pink? Try a bluish shade: the reflections will better match your complexion.
3. Apply the illuminating stick to the top of the cheekbones to accentuate the holographic effect. Looking for a maximum of shine? Also cover the upper lip, the bridge of the nose and the sides of the nostrils.
4. Using a contour brush, intensify the point of light on the cheekbones with a lavender-coloured illuminating powder.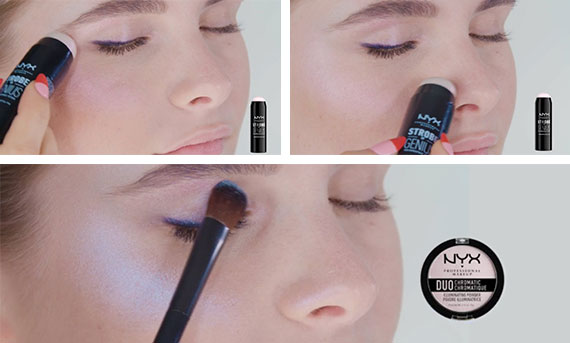 5. Apply a layer of this powder to the upper eyelid, over the black line, then smudge slightly with a shadow brush to blend. For even more shine, add a touch of powder to the inner corner of the eye.

6. Colour your mouth with a cream lipstick. Don't use too much! The colour must remain transparent.
Set the look with a spray-on finishing product that will enhance the glow and hydration of the makeup.

Our suggestions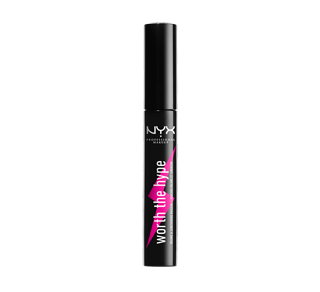 NYX Professional Makeup
Worth the Hype Volumizing & Lenghtening Mascara, 4.54 g
WORTH THE HYPE MASCARA: A volumizing and lengthening mascara that is destined to be your "ride or die".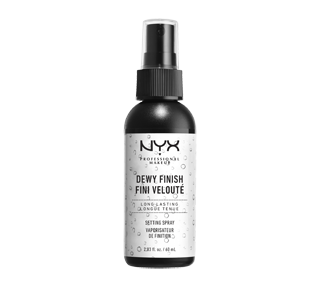 NYX Professional Makeup
Setting Spray, Long lasting, Dewy Finish, 60 ml
DEWY FINISH SETTING SPRAY: For a dewy finish makeup look that stays put, use our lightweight setting spray to reduce shine and leave a fresh, just-applied look all day Works with all makeup including foundation, eyeshadow, and powder