Varnishes, lip glosses, tubes, crayons ... With the ever-growing number of formulas and finishes available, finding the perfect lipstick can be a real challenge! What texture is right for you? Here's a quick peak to help you pucker up to perfection.
Matte lipstick
This type of formula is long-lasting, with a velvety or powdery finish that adds body to any lip type. It's also the ideal choice if you don't have much time for touch-ups during the day. Watch out, though: matte lipsticks tend can dry out your lips. And because they don't reflect light, they also highlight even the slightest cracking or chapping. So, to keep your "canvas" looking smooth, make sure you use a balm every night after you remove your makeup. And exfoliate your lips once or twice a week.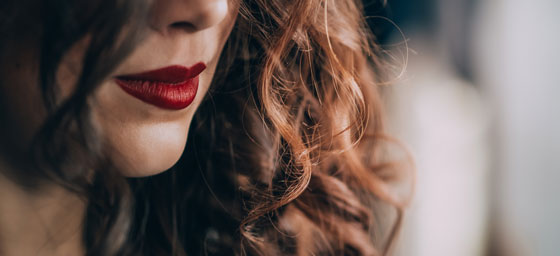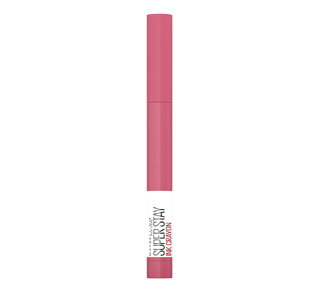 Maybelline New York
Ink Crayon Matte Longwear Lipstick, 5 ml
Draw it on and bring it on, all day long!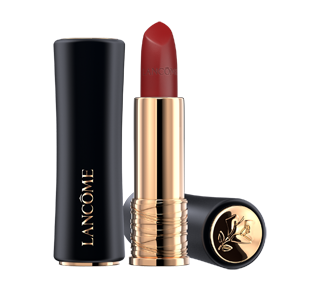 Lancôme
L'Absolu Rouge Drama Matte Lipstick, 3.4 g
Get ready for one of our best lipsticks, the ultimate bold matte finish with L'Absolu Rouge Drama Matte Lipstick: long wear lasting comfort, flawless color and powdery matte finish. Apply in a single stroke and choose from 18 lipstick shades. Dramatic impact without the drama of dry lips. The iconic formula is now enriched with pure pigments for an intense crisp color and rose extracts for lasting luxurious comfort. Vibrant color & luxurious care, no compromise needed. The intensity of color meets comfort on your lips. Experience exquisite timeless hues or creative signature Star Shades, including red lipsticks and pink lipsticks, applied with the new petal sculpted shape. Encapsulated in a new high-end luxury case made in France that can be personalized with our exclusive engraving service.
Pro tip : Applying a long-lasting red lipstick requires a bit of precision. So, to avoid burrs and get the best results first time, every time, try using a paintbrush.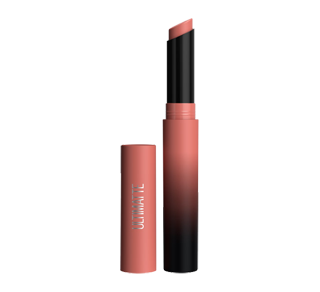 Maybelline New York
Color Sensational Ultimatte Neo-Neutrals Slim Lipstick, 1.7 g
Ultimatte Neo-Neutrals Slim Lipstick introduces neutrals with edge. This lightweight, extreme matte lipstick comes in a warm range of neutrals inspired by earthy mineral tones. More daring. More matte.
Creamy reds
The epitome of classic! And with good reason: this type of red is as versatile as they come. Whether you have thinner or really luscious lips, creamy reds will always capture the light, making your lips look their fullest, most radiant and most moisturized.
Pro tip : The creamy nature of this lipstick is less resistant than ones with a matte finish. So, to prevent the colour from running, apply it with a pencil. Not sure about the look? Try a more transparent formula, which helps prevent running without making your lips look too intense.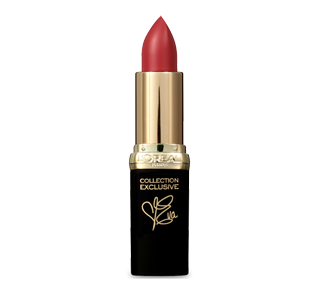 L'Oréal Paris
Colour Riche Collection Privée - Lipstick, 3.6 g
Collection Exclusive by Colour Riche introduces a permanent offer to the L'Oréal Paris portfolio.
Versatile crayons
Why settle for just lip contouring? If you like the way your crayon works, why not use it to colour your entire lips! On top of being easy to use, you'll get precision results and long-lasting hold!
Pro tip : If you enjoy using crayons, remember to choose a formula that's enriched with moisturizing and nourishing agents. It will help the colour glide on well and won't dry your lips out too much.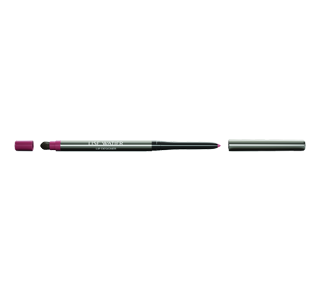 Watier
Lip Designer Contour & Fill Liner, 1 unit
A creamy, retractable lip liner that glides over the lips with exceptional smoothness.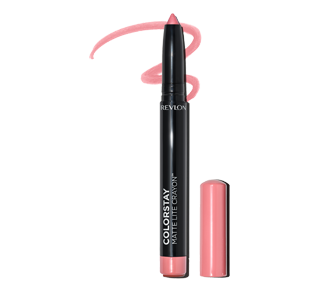 Revlon
ColorStay Matte Lite Crayon Lip Liner, 1 unit
Revlon ColorStay Matte Lite Crayon is an effortless crayon lipstick that is so lightweight you'll forget it's even on. It feels 30% lighter than your average lipstick, and it's infused with antioxidant-rich mango seed oil to replenish lips. Experience saturated, matte lipstick colour in a comfortable, non-drying matte formula. Formulated without parabens or mineral oil. Smudge-proof, non-feathering, non-bleeding, flake-proof, water-resistant and non-fading. An ultra-precise tip with built-in sharpener makes it easy to apply on the fly. In 12 bold yet wearable lip makeup shades for colour play all day.
Lips oil
This product is half makeup and half care product, nourishing your lips while offering a light tint. It's an ideal choice if you're going for that no-makeup look. Plus, it creates a "just bitten" appearance and silky finish that give your lips a healthy-looking glow.
Pro tip : Apply lip oil over your favourite red to personalize the shade, add shine and prevent your lips from drying out during the day. One quick note: these aren't long-lasting formulas, so you'll have to reapply the oil a few times during the day.
Lip gloss
You probably used these back in the 2000s. Well guess what: they've been making a real comeback for the past two or three years. In addition to being ultra-easy to apply, they're perfect for quick touch-ups. And you won't need a mirror or brush! Use gloss to give your lips a fuller look, to camouflage cracks or to create a veil of colour that's as subtle or intense as you like.

Pro tip : Want to add a little body to thinner-looking lips? Just concentrate the lip gloss in the centre of your lower lip. It'll look fuller and plumper in no time!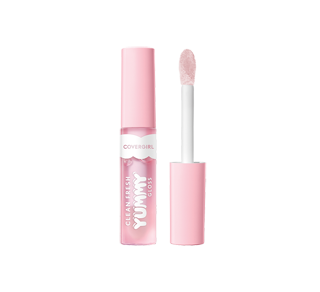 CoverGirl
Clean Fresh Yummy Gloss, 10 ml
With its yummy formula, infused with hyaluronic acid and naturally-derived antioxidants, Covergirl's Clean Fresh Yummy Gloss gives you instant hydration, supple and healthy-looking lips. Plus, it's clean, vegan and gluten-free.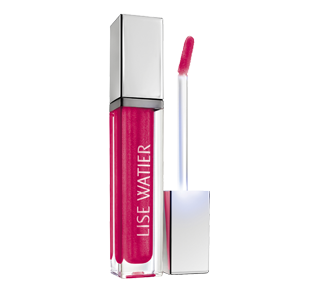 Watier
Haute Lumière High Shine Lip Gloss, 6 ml
This high-shine, non-sticky and sheer lip gloss features a moisturizing and comfortable formula.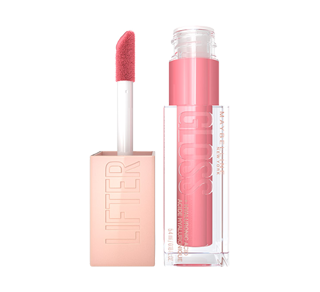 Maybelline New York
Lifter Gloss Hydrating Lip Gloss with Hyaluronic Acid, 5.4 ml
Meet Lifter Gloss, Maybelline NY's new next level lip gloss. Lip gloss formula visibly smoothes lip surface and enhances lip contour with high shine for hydrated, fuller-looking lips.