After spending all that time in front of the mirror doing your makeup, the last thing you want is to see the result fade away within a few hours. Here are some smart tips to look great all day, without the need for touch-ups. Follow the guide!
FOR THE COMPLEXION
Cleanse and moisturize your face
It is easier to apply foundation to clean and moisturized skin, and the result will be much more natural. Apply a light fluid to your skin (ideally, with an SPF of at least 30) which will allow the foundation to hold well. Caution: avoid greasy creams that will make it run in a flash.
Use a long-lasting foundation
Choosing the right foundation is essential! Liquid formulas are both versatile and suitable for all skin types. Try a long-lasting version, which offers impeccable hold for 24 hours.
Set the foundation and concealer with loose powder
Loose powder works wonders! It acts as a barrier that seals the makeup. Use a transparent powder and apply it with a large brush all over your face. Stay away from compact powders: they contain oil and your makeup won't hold as well.
Our suggestions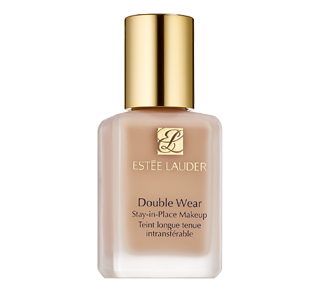 Estée Lauder
Double Wear Stay-In-Place Make Up, 30 ml
Medium to full coverage. Matte finish. Long-wear: proven 24-hour wear. Oil-free. Oil-controlling. Dermatologist-tested. Non-acnegenic; won't clog pores. Fragrance-free.
FOR THE LIPS
Exfoliate and moisturize your lips
Before applying lipstick, be sure to exfoliate your mouth to eliminate dead skin. Then apply a moisturizer to the lips and let it penetrate. Avoid greasy balms, which will prevent the lipstick from setting properly. A makeup rule to remember is that greasy products do not hold.
Apply a lip pencil all over the mouth
The lip pencil is not only to outline the mouth. Colour in your entire lips with a pencil before applying your lipstick. It will serve as a backdrop and keep your mouth coloured all day.
Focus on matte lipsticks
Matte lipsticks are the long-lasting champions. Their less greasy composition allows colour pigments to last longer.
Our suggestions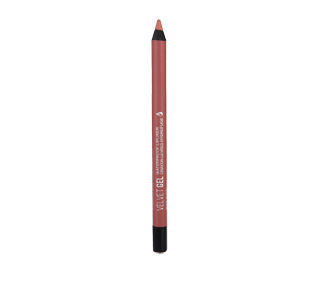 Marcelle
Velvet Gel Waterproof Lipliner, 1.25 g
Enhance and define your lip contour with this innovative gel-based lip liner that glides on effortlessly. Available in 5 seductive shades.
FOR THE EYES
Use waterproof products
Choose a waterproof mascara that will stand up to all your everyday activities as well as highlight your eyes. Thick, well-designed eyebrows are equally important to boost your look. Emphasize them with a colourful gel designed for this purpose, such as TattooStudio Waterproof Brow Gel by Maybelline.
Clean the eyelids with a toning lotion
Applying a toning lotion will effectively eliminate excess oil and impurities, which can be found on your eyelids and can prevent make-up from holding.
Apply foundation to your eyelids
The application of a foundation or primer will make your eyeshadow hold better and your eyes appear more intense. As a bonus, small visible veins will be instantly camouflaged.
For the entire masterpiece
Try setting spray
In addition to making the products hold longer, a few spritzes of setting spray illuminate the complexion and prevents shine throughout the day. After applying your makeup, simply spray in the shape of a "T" (for the most oily parts of the face) or in the shape of an "X" (for full coverage).
Choose a powerful makeup remover
Above all, don't neglect this step! Improperly removed makeup can cause redness and irritation. Be sure to remove it completely without rubbing (spare your skin and eyes!): choose a formula designed to gently remove waterproof or long-lasting makeup. A good choice? A biphasic makeup remover, which acts effectively without leaving a greasy film.