Like jewelry, a great manicure can brighten up any outfit and make you shine like a new day. Follow the steps in our tutorial to make your nails sparkle for the Holidays.
1. Apply two coats of deep green to cover your nails completely, then, using a cotton ball or the tip of a hair pin, add two dots of iridescent gold polish.
2. Set aside your tool and the polish to make smaller dots, taking care to apply less pressure. Then draw golden stars on each fingertip using the end of a toothpick.
If you don't have a toothpick or drawing stars seems a little too complicated, simply apply the dots. The result will be just as festive!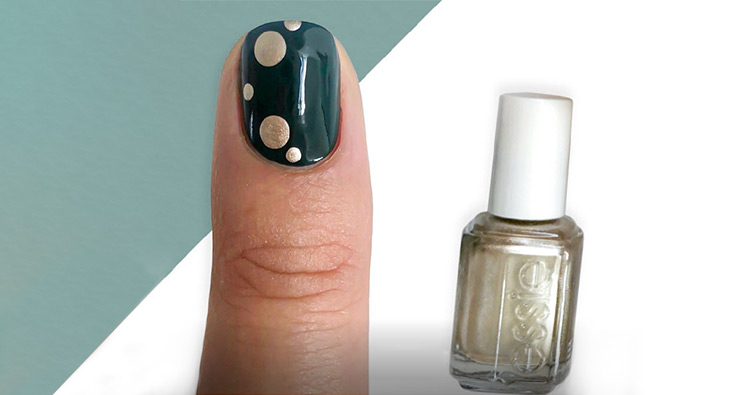 3. Dab a bit of glitter polish onto your brush and add a few flecks around the stars.
Pro tip: To make sure your manicure lasts, start with a transparent base coat and seal the final look with a top coat of gel setter.