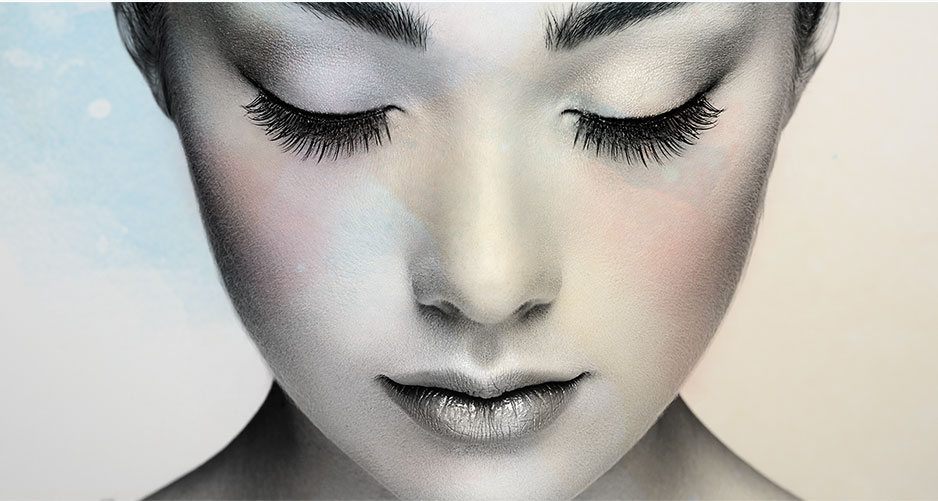 5
tips
for intense
lashes
It's well known that the eyes are the windows to the soul. And a great way to give your eyes the attention they deserve is by enhancing your eyelashes. Here are five tips professional make-up artists use to make anyone's eyelashes more dramatic!
1.
The right tools
Although it might seem like a medieval torture device, an eyelash curler is your best friend when it comes to defining your lashes. Two or three quick presses is all it takes to provide the same effect as a curling iron but without any heat. For best results, press the lashes with the curler and delicately lift upwards. Don't hesitate to repeat this step a few times to get the effect you want.
2.
Size matters
There are so many high-tech mascara brushes available out there. Over the last few years, large and fat brushes have become extremely popular because they naturally straighten lashes and produce an effect that's both intense and seductive. Opt for a brush with the most bristles, these will individually separate the lashes while colouring them – goodbye clumps!
3.
Maximum impact
To ensure every one of your lashes gets the same volumizing treatment, don't forget the ones in the inner and outer corner of the eye. By targeting these subtle yet crucial lashes, you'll create the striking feline look you want. For better control and less of a mess, remove the excess product from the tip and open your eyes as wide as you can as you apply the mascara. To make it easier, use a mascara with a round tip and bristles specifically designed to grasp hard to reach places.
4.
Back to basics
Many women apply their makeup using a zig zag motion because it separates the lashes and adds volume. But for a look that's even more mesmerizing, start applying your mascara with the brush as close to the roots as possible and hold it there for a few seconds. Think of it as when you want to style your hair and use a blow-dryer and brush. Holding the mascara still will curb your lashes even more and make them hold their shape. Lifting effect guaranteed!
5.
Optical illusion
If you think Mother Nature skipped you when she was handing out thick lashes, nothing says you can't cheat a little bit! Use a Kohl pencil to draw a thin brown or black line at the root of the lashes or just inside the upper eyelid. This is a trick tried and tested by the pros to fill out the space between the lashes. It's an incredibly easy way to achieve the look you deserve!
Our suggestion
New
Covergirl
Plumpify Mascara