Need a little hand to make your beauty routine more effective? You (and your budget) can count on these four practical and economical tools. Choose your favourite… or why not try them all!
THE MASSAGE ROLLER
WHAT IS IT?
This super Instagrammable tool was adopted by beautistas a few years ago and it's here to stay, for good reason: in addition to helping your skin better absorb skincare products, it also stimulates blood circulation, reduces the appearance of dark circles and wrinkles and improves elasticity... in short, it brings back all your natural glow!
Today, there are loads of models to choose from, like the classic version, in jade, or you could try a larger model made of metal. It's all a matter of personal needs and tastes.
HOW DOES IT WORK?
All it takes is 5 to 10 minutes in the morning and the evening to run the roller over your entire face, moving from the bottom upwards, then from the center outwards. Apply light, equal pressure throughout. It's best to perform your facial massage after applying your moisturizer to maximize the effectiveness of the product's active ingredients.
Good to know:
If you're using a jade roller, use the larger of the two heads to massage your face and the smaller one for the contour of your eyes.
To maximize the firming and decongestive benefits, store your roller in the fridge between uses.
WHO'S IT FOR?
Everyone! Its non-invasive action is ideal for any skin type, even the most sensitive, which is one of the reasons it's so popular with so many different people.
THE OIL-ABSORBING ROLLER
What is it?
An effective (and environmentally friendly!) alternative to mattifying sheets. Made of genuine porous volcanic stone, this easy-to-use roller absorbs excess sebum quickly and effectively. Best of all, it cleans up easily. Just remove the stone from the roller, wash it with warm water and mild soap, then replace it. That's it!
How does it work?
Slip it into your bag and use it any time of day whenever the need arises. Just roll it over the oily areas of your face—often your forehead, the bridge of your nose and your chin—to remove excess shine.
Who's it for?
Anyone who wants to make their beauty routine a little greener, without compromising quality.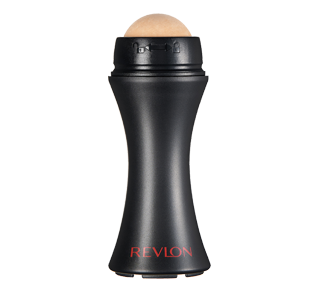 Revlon
Oil-Absorbing Volcanic Roller, 1 unit
Reusable, on-the-go oil-absorbing roller made from real volcanic stone instantly absorbs excess oil on the go on the skin. Unlike blotting papers that are single-use and then thrown away, our oil-absorbing roller is re-usable and easy to wash.
THE MAKEUP SPONGE
WHAT IS IT?
This little tool is great for handling liquid foundation and concealer. Its teardrop shape makes it easy to access those hard-to-reach places, and its composition is ideal for achieving an even, streak-free finish. In short, this tool has everything you need for a precise, uniform result.
HOW DOES IT WORK?
Place a small drop of formula onto the back of your hand, dip your sponge into it, and apply by dabbing the sponge onto your skin or by blending the product in using small, circular movements.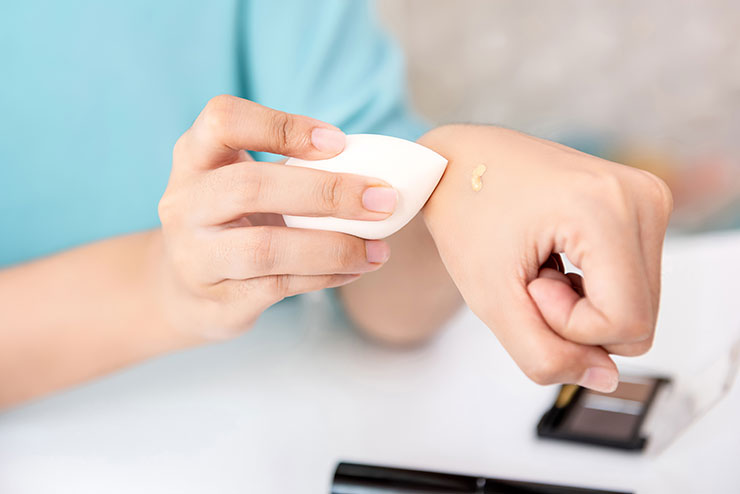 Good to know:
Foam sponge: make sure you wet it and wring it out with a towel before using it to prevent it from absorbing too much of your makeup. Plus, remember to clean it after each use and allow it to air dry to prevent bacterial growth.
Silicone sponge: remember, with the silicone sponge, you'll need less makeup than usual because the sponge is made of non-porous material, so it doesn't absorb as much.
A LITTLE ADDED BONUS?
Versatility! Foundation, blush, concealers… it's good for just about any use!
THE MANICURE LAMP
What is it?
A lamp specifically created to dry gel polish' and give you a home manicure worthy of a professional salon.
Strategically placed lights target each area of your nails, and the adjustable intensity prevents burning.
How does it work?
Just set the amount of drying time on the timer, then place your hands under the lamp between each coat (base, polish and top coat), and let the 24 LED lights work their magic!
Who's it for?
Anyone who wants professional-looking nails... without going to the salon.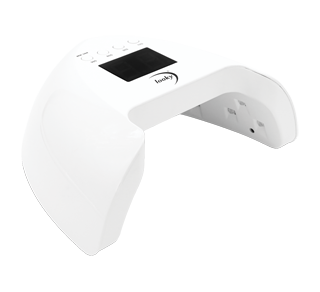 Looky
Deluxe LED/UV Nail Dryer Lamp, 1 unit
Deluxe professional nail lamp for gel polish and Looky gel.