Yoga skin, glass skin, golden-hour skincare: today's trends are all about a healthy look with a natural glow. And illuminators are a big part of that. Tubes, powders, sticks… which formula should you choose and how should you use them? Easy. Just read on to find out.
TO EACH, HER ILLUMINATOR
Tube
What is it? A luminous, often concentrated fluid that's best used sparingly!
How do you apply it? Place a drop wherever you want it then blend it in with your fingertips or brush it on with light strokes. Another option is to mix in a small quantity with your foundation, your base or with your moisturizer. It's an easy way to add subtle radiance to your whole face.
Good to know: Dry skin appreciates the liquid texture of this type of illuminator, which helps add moisture throughout the day.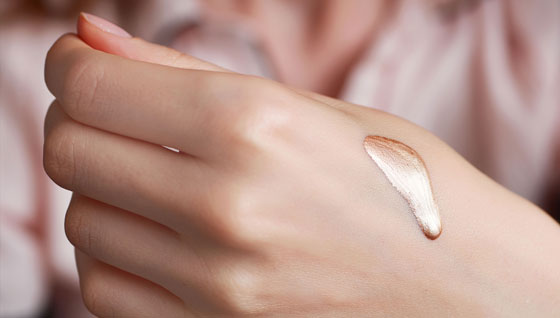 Powder
What is it? A pressed powder, just like you'd find in a compact or blush.
How do you apply it? It's best used by brushing it on to specifically targeted areas. You can also combine it with—or substitute it for—your eye shadow to add a little brilliance to your look.
Good to know: This formula works well on mixed or oily skin types because it offers a luminous touch without adding shine.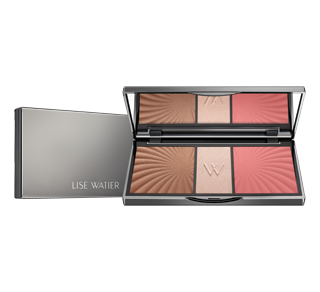 Watier
Havana Trio Glow Illuminating Kit, 17.5 g
The perfect trio to warm up complexion, highlight, and create a natural and illuminating sun-kissed glow.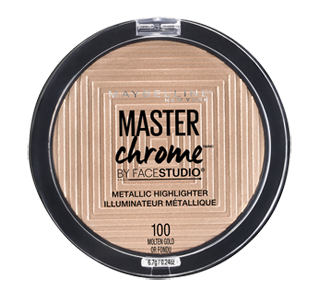 Maybelline New York
Facestudio Master Chrome Metallic Highlighter, 5.5 g
What's happening now? The chrome effect. Heat up your look with a warm metallic sheen.
Stick
What is it? A firm formula with a creamy texture that's quick and easy to use.
How do you apply it? Wipe a little onto the targeted area with the end of the stick then blend it in using your fingertips. It's the perfect solution for a busy morning, a quick burst of illumination after work and before your evening out or when you're finished at the gym!
What about shades? There are no hard and fast rules here. The thing you want to remember is that nude shades, which are slightly iridescent, work well with light-coloured skin; and matte skin really comes to life with peach or earthy shades. Gold works best with black skin but really, anyone can use it. Gold is also a good choice because it helps mask imperfections, whereas the colder shades like lilac and blue tend to accentuate them.
WHERE TO APPLY ILLUMINATOR?
The best way to choose is by imagining that a light is pointing straight at your face (you can even try it at home) and then covering the areas illuminated by the light. So naturally, that means you'll be concentrating on areas like the cheekbones, especially their tops, which rise up when you smile, the bridge of your nose and the brows. The high points of your forehead and the hollow of your chin are also options, except in cases where excess sebum makes your T-zone shine.
Little extras: adding a little illuminator to the inner areas of your eyes and to the Cupid's bow, just above your upper lip, will add a special touch that's subtly captivating.
Remember: you don't want to do all these areas at once because you could end up looking like a disco ball! What you want is to add a little glow to those areas that will really help accentuate the structure of your face without overdoing it.