A night cream
for beautiful
mornings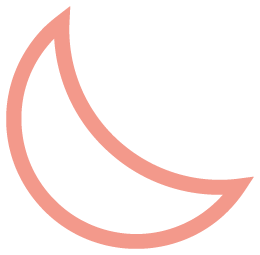 At night, while your body is resting, your skin is busy recovering from the day. It's the perfect time to apply an ultra‑regenerative cream, such as new Ultime Night Absolute Anti‑Aging Cream-Serum from IDC.

Nighttime is not only good for dreaming—it also gives your skin a chance to regenerate. Why? Because at night, your skin is protected from the harsh elements it faces in the daytime, such as UV rays, pollution and wind. As a result, the skin has time to repair the damage caused during the day. So it's the perfect time to give your skin a boost by nourishing it with a repairing cream loaded with ingredients that treat signs of aging.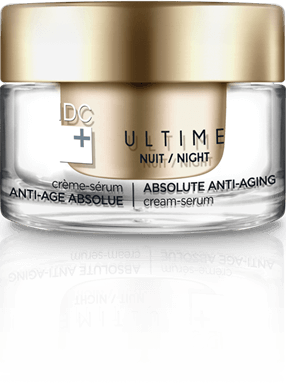 What is it?
A highly concentrated night cream with active cosmetic ingredients that deeply nourish the skin and reduce the appearance of skin aging.
What are its benefits?
Its formula (with Regen‑16 technology) has more than 45% cosmetic ingredients, which makes it one of the most concentrated on the market.
What is Regen‑16 technology?
Patented in Canada and exclusive to IDC, this anti-aging technology targets the 16 main mechanisms involved in aging (hydration, the cutaneous barrier, oxidation, DNA repair, etc.), while most cosmetic formulas only treat a few. As such, Regen‑16 provides a global approach that allows you to reverse all signs of aging.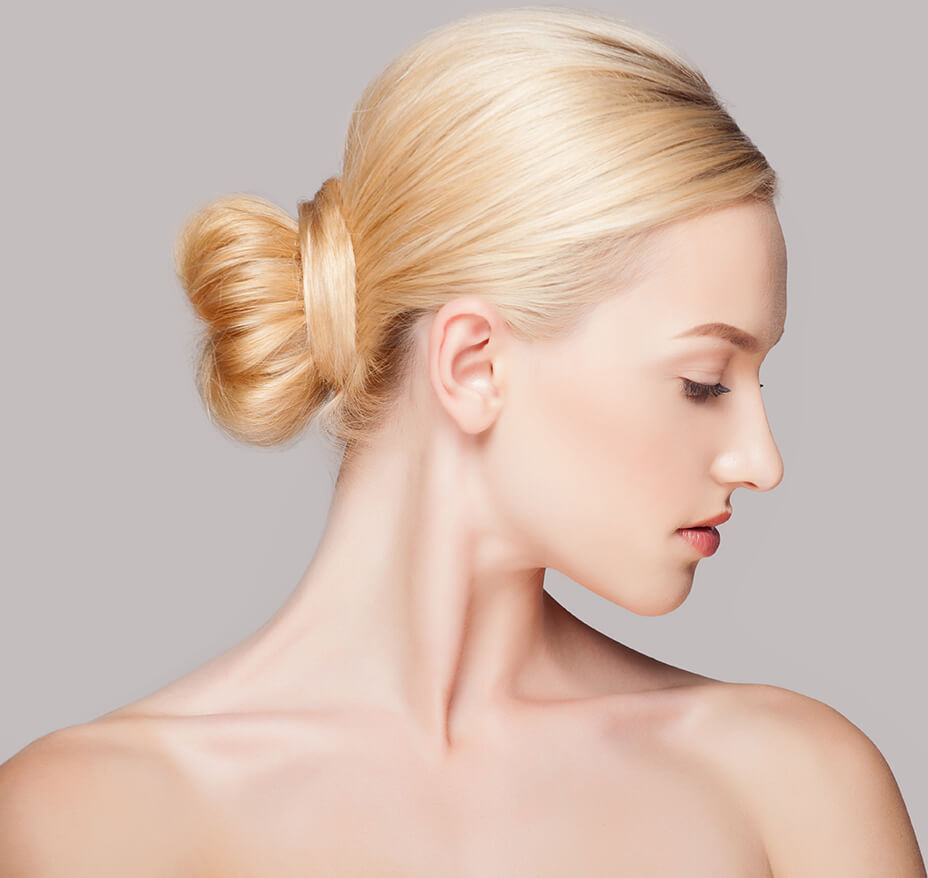 Who's it for?
Women over 30 who want a rich cream with regenerative properties that treat and correct visible signs of skin aging.
What results can I expect?
Deeply nourished, plumped skin, a repaired cutaneous barrier and a smoother complexion. Women who tested this product also felt that their skin had been regenerated and was firmer with a more even complexion.
How do I use it
(and add it to
my beauty routine)?
Before applying the cream, thoroughly cleanse your face to remove all traces of makeup, pollution and sunscreen. Regardless of the product's texture (emollient soap, micellar water, cleansing milk, etc.) make sure to choose a mild cleanser that won't dry out the skin.

Once the skin is deeply cleansed, apply the night cream. The advantage of IDC Ultime Night Absolute Anti-Aging Cream-Serum is that it also acts as a serum thanks to its high concentration of active ingredients.

If you like, massage the cream into your face. This will help the skin absorb the active ingredients and enhance their effects while giving you a welcome moment of relaxation before bed.
Good to know
During periods of stress or changing seasons, the skin is particularly strained due to hormonal and temperature variations. There's nothing better than a night cream to help your skin confront and adapt to these conditions.

At night, your skin regenerates. During the day, it fends off UV rays, moisture loss, oxidation and other aggressors, so it's also important to apply a day cream that contains moisturizing and antioxidant ingredients as well as sun protection.