Hyaluronic acid's reputation as a panacea is well established. So it's no wonder you can find it in many beauty products. But where does it come from, exactly? We've got the answers.
What is hyaluronic acid?
It's an elastic molecule, rich in water and naturally present in the hair, nails and the skin. More specifically, it's a compound of the dermis, the layer that supports the epidermis and through which collagen and elastin fibres pass.
Hyaluronic acid acts as a kind of cement, filling in the gaps between cells to ensure their cohesion and reinforcing the skin's protection against external aggressors. It's partly responsible for what keeps young skin firm and resilient.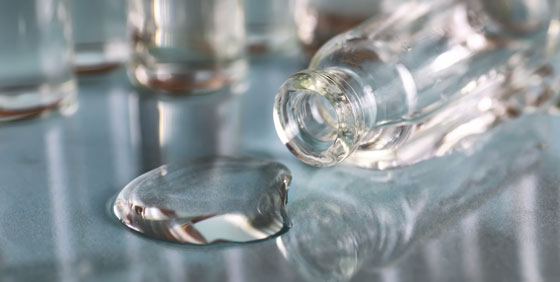 Over time, the renewal of hyaluronic acid slows down and your natural reserves decline. By age 50, the body has lost 50% of its hyaluronic acid. The spaces between the cells become more and more difficult to fill, so the skin's firmness decreases and wrinkles become more evident.
How is it used?
Laboratory synthesized hyaluronic acid can be used to compensate for gradually decreasing quantities in the body. Since the 1990s, the molecule has been used in aesthetic medicine for injections to tone the face. More recently, it can be found in cosmetics: creams, gels, masks, serums and makeup products like foundation and lip-gloss.
What are its benefits?
Hyaluronic acid acts on two levels. By deeply stimulating the renewal of cells, it counteracts their degradation and increases their resistance to harsh environmental conditions. And, by moisturizing the upper layer of the epidermis, it preserves suppleness and increases natural radiance. Goodbye, redness, irritation and tightness! Thanks to its elastic properties and its plumping effect, it also fills in fine lines and wrinkles, redraws the contours of the face and redensifies the skin. Your skin becomes firmer, plumper and smoother. How's that for powerful!
Who should use it?
Whatever your age or skin type, you can integrate hyaluronic acid into your beauty routine. If you have young skin, use it preventively to slow down the signs of aging (and maintain your glow at the same time). If you have mature skin, use more concentrated formulas with corrective and regenerative effects.
The super moisturizing properties of hyaluronic acid also make it the perfect ingredient for skin that lacks moisture. And because it's non-greasy and hypoallergenic, people with problem skin (acne, sensitivities, etc.) can use it without the risk of developing pimples, blackheads or redness. It's a must-have!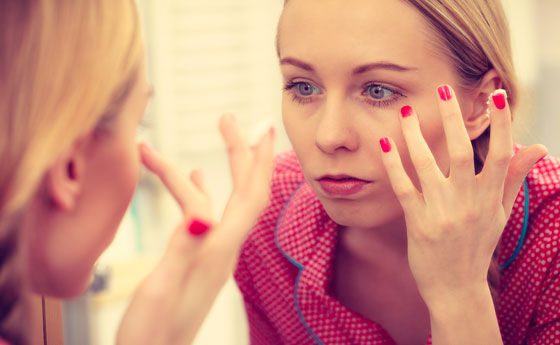 Our suggestions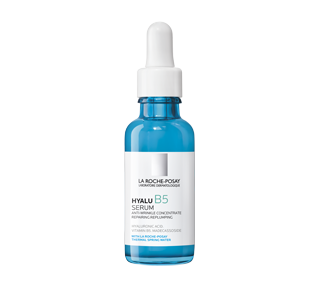 La Roche-Posay
Hyalu B5 Anti-Wrinkle Repairing and Replumping Serum, 30 ml
Dermatological anti-wrinkle serum to replump skin. With La Roche-Posay thermal spring water, hyaluronic acid, vitamin B5 and madecassoside. For all skin type.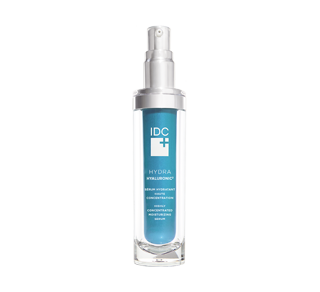 IDC Dermo
Hydra Hyaluronic2 Highly Concentrated Moisturizing Serum, 30 ml
This cutting-edge hydrating serum offers a concentration of hyaluronic acids and Swiss glacier water whose efficacy has been clinically tested to provide a plumping effect after the very first application. It improves the skin's water balance, optimizes and reconfigures its hydration reserves and fights against the harmful effects of pollution and free radicals, especially those generated by exposure to blue light. Encasing Swiss glacier water in liposomes allows it to more effectively penetrate the skin, resulting in deep, lasting hydration. We take the skin's physiology into account when selecting all our ingredients to ensure optimal compatibility.