Polka dots, stripes, triangles, swirls . . . There are so many designs that you can choose from for your nails! You can either paint them on using different colours of nail polish or apply stickers that are specially designed to give your nails a unique look. Nail art is a must-have fashion accessory—here's how to get the look!
As the number of nail art enthusiasts continues to grow, so does the number of accessories that allow us to turn our nails into little masterpieces or give them a one-of-a-kind look, without having to apply coat after coat of nail polish. Stickers, stencils, stamps, sequins, pearls . . . they've thought of everything so that you can unleash your creativity! Here are some product suggestions for creating artsy nails that are out of this world!
Sleek Sticks from Essie
Quick and easy to apply, Sleek Sticks (nail appliqués) from Essie come in all kinds of designs: leopard, zebra and crocodile print, rhinestones... everything to draw attention to your nails!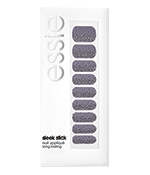 Sally Hansen's Fuzzy Coat
For a really unique look, try Sally Hansen's Fuzzy Coat (nail colours)—they transform your nails with a 3D textured, woven fibre effect.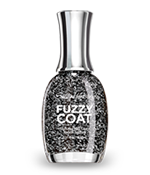 Sally Hansen's Salon Insta-Gel Strips Starter Kit
What about a gel manicure like you'd get in a real nail salon? Thanks to Sally Hansen's Salon Insta-Gel Strips Starter Kit, which has everything you need including a mini LED lamp, your nails will boast a mirror-like shine and chip-resistant colour for up to two weeks!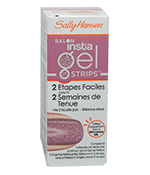 Revlon Nail Art Expressionist
For those who are good with their hands, there's Revlon Nail Art Expressionist, a line of expertly matched nail polish duos, one of which you apply as a base coat, and the other to create designs overtop thanks to a skinny nail art brush. Of course, to pull it off you'll need dexterity and patience! However, if you don't want your designs to be too complicated, opt for a French manicure with two colours other than the traditional pink/nude and white. A colour duo that's trending right now is beige and black. Do you dare?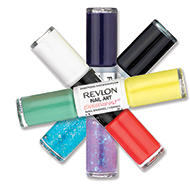 For an evening look, there's a lot out there to choose from. In the Nicole by OPI Gumdrops Collection, you'll find shimmery polishes with a sugar-like texture in all kinds of shades, while Sally Hansen's Gem Crush line offers glitter polishes in eight dazzling shades. As for Personnelle's Caviar Manicure Collection, it allows you to decorate your nails with tiny pearls. Beautiful!