How to lighten
your hair at home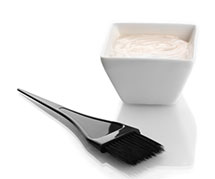 If, like many women, your hair is currently artificially coloured, you won't be able to brighten its shade by simply using a blonde dye. The principle is simple but often overlooked: one colour does not lighten another one. You'll need to use hair bleach. Don't panic, bad experiences are few and far between.
When the sun gives your skin a golden tan, why not complement your summer look with sun kissed locks? It's incredibly easy to lighten your hair in the comfort of your own home!
Hair

bleach

If you want to get more than simple highlights, you'll need to bleach your entire head. Get a hair bleach kit that will depigment the hair: thanks to a chemical reaction, the colour will fade away. It's a painless process but you might need a bit of experience because you'll need to know when to end the chemical reaction by rinsing your head. How can you tell when it's time? When you're bleaching your hair, it'll end up in a range of shades, from red to canary yellow. The closer you get to yellow, the lighter your hair.

The most important thing to remember after bleaching your hair? Sealing the hair's cuticle with a gloss or a tone-on-tone colour. This step can also neutralize tones that are too yellow or copper.
empty
empty
empty
Balayage
The season's hottest trend, balayage is easier to achieve than you think. Choose a few strands of hair (for a more natural look!), including some that fall around your face to create a nice frame. Then proceed as you would when bleaching your hair. Apply the product, keep a close eye on the results and rinse!
empty
empty
empty
Clarifying

treatment

Use this process if you want to liven up your hair in a natural, almost gradual way. Whereas before you needed to expose your locks to the sun for long periods of time to activate the treatment, new formulas are much better at preserving the hair's integrity. And because they contain a very low percentage of oxygenating agents, they no longer dry out the cuticle as much. The results? Perfectly lightened hair that's shiny and healthy.
empty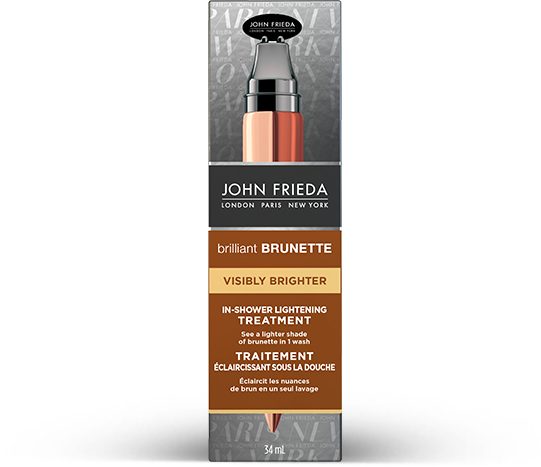 Our suggestion
In-shower lightening treatement
Visibly Brighter from John Frieda