Because we all want our skin to be comfortable,
soft and radiant, here are five things you can do every day to keep your epidermis healthy.
Drink lots of water
Doctors and nutritionists agree: even if your skin doesn't benefit directly from your daily water intake, it still needs to stay hydrated from the inside to remain soft and radiant. To keep your epidermis healthy, you should drink at least eight tall glasses of water per day.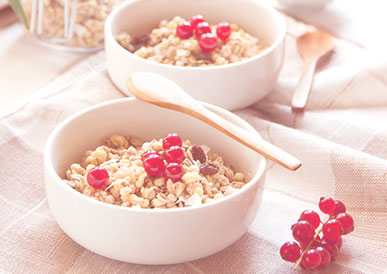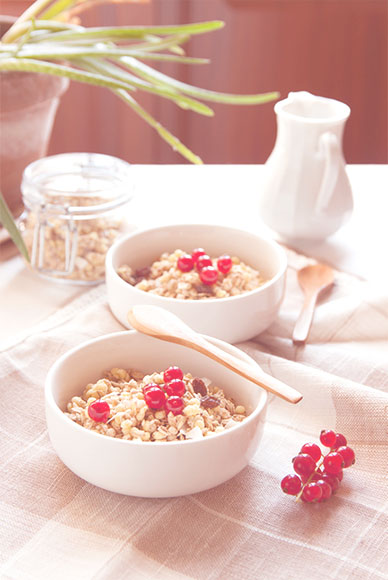 Eat foods or dietary supplements
that will help you stay hydrated
Yes, you read that right: it is possible to eat "hydrating" foods, that is to say foods that nourish and replenish lipids from the inside out in order to help hydrate your body. High-water ingredients include cooked oatmeal, beans, cucumbers, zucchini, lettuce, pineapples, apples, cherries, citrus fruit and berries.
Another good way to nourish your skin from the inside out and help it stay hydrated is to take dietary supplements packed with hydrating oils. They're great for skins that are dry, very sensitive, damaged or rough and brittle.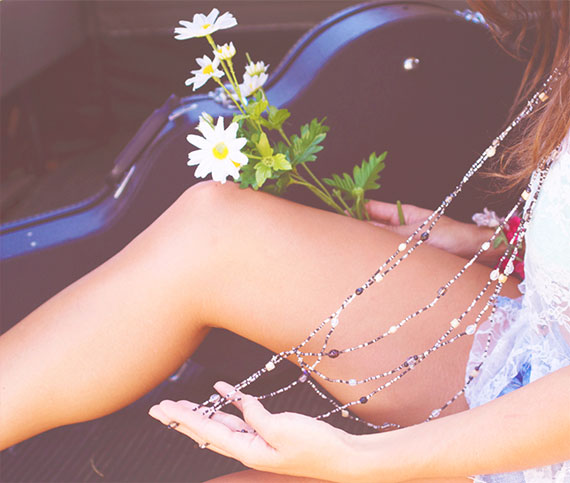 Regularly exfoliate and apply cream
What's the quickest and most efficient way to help your dry skin become soft and silky like a baby's? Exfoliate every day with a gentle scrub with microbeads and focus on areas with rough skin (elbows, knees, heels) and apply a thick nourishing cream over your entire body. Bonus points if the moisturizing cream is applied on damp skin that's been slightly patted down with a towel rather than completely dry. Why? It's easier for damp skin to absorb moisture than it is for dry skin.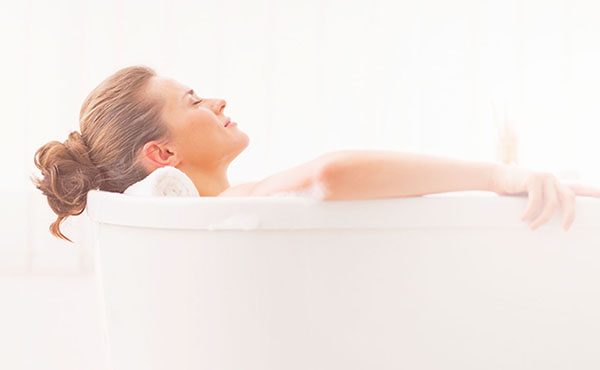 Use gentle or
soap-free cleansers
Did you know that several body cleansers contain ingredients similar to ones found in dishwashing liquid? That's why it's important to keep your skin type in mind, especially if it's sensitive, reactive, dry or completely dehydrated. You should opt for gentle or soap-free products enriched with highly moisturizing and lipid-replenishing agents (shea butter, vegetable oils, plant extracts, etc.).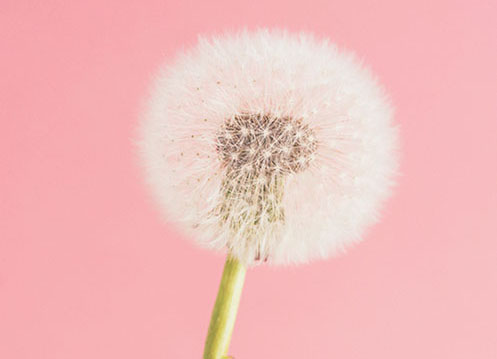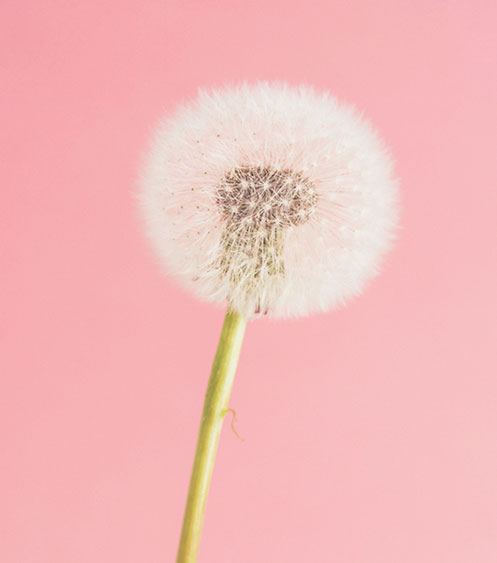 Avoid environmental aggressors
To rescue your skin from dehydration, you need to protect it from the main environmental aggressors you face every day such as sun exposure, pollution and changes in temperature. Easier said than done, we know! Here are few easy beauty tips to help you: apply sunscreen year-round (whether the sun is out or hidden behind clouds), use an anti-pollution lotion to gently get rid of impurities and pollutants after a long day, and hydrate your face and body with a product adapted to the season (dry oil in the summer and nourishing butter in the winter, for instance).
Our suggestion:
Dove
Body Wash Deep Moisture
Purchase this product and support
Dove's Self-Esteem Project!