Should you wash your hair every other day? Or once a week? It all depends on your hair type. Check out our shampoo guide to learn more.
There's a lot of contradictory information out there about how often you need to wash your hair. While there is no set rule, hair pros strongly advise against washing your locks daily, as this can irritate your scalp. In reality, how often you wash depends on your hair type, whether it's oily, thick, frizzy, dry, etc.
WHY WASH MY HAIR?
First and foremost, it's important to understand what shampoo does in order to know how often to use it. Day after day, the sebaceous glands naturally produce sebum, which builds up on the scalp and hair. To balance its production and cleanse your hair, it's necessary to wash your tresses. Shampoos are formulated with ingredients that remove impurities from your hair and scalp. Hair that produces more sebum therefore requires more frequent washing.
HOW OFTEN SHOULD I WASH MY HAIR?
If you have dry hair
As dry hair lacks hydration, and produces less sebum, shampooing multiple times a week won't help. Spreading out your washings to once a week should suffice. Up to you to decide! However, you'll want to complete your wash with a moisturizing conditioner or restorative hair mask. For day-to-day care, use a hair oil or leave-in balm to nourish your tresses and bring them to life!
If you have frizzy hair
If you have frizzy hair, it means your scalp produces less sebum than it needs. Compensate for this deficiency by shampooing your hair once or twice a week with products formulated for this hair type. Above all, don't forget to finish with a nourishing conditioner or hair mask. Your hair's health depends on it!
If you have normal hair
Lucky for you, normal hair is the easiest to maintain. As this hair type doesn't present any particular problems, washing every three or four days will be adequate.
If you have oily hair
Unlike other hair types, oily hair needs to be washed more frequently. Why? Because the scalp's sebaceous glands produce too much sebum. Warning: avoid washing your hair too often, as the more you wash, the more active your sebum production. Try to space out your shampoos to every other day, and use a dry shampoo in between to soak up excess sebum and give your hair a boost of volume without stimulating the sebaceous glands.
If you have fine hair
As fine hair is fragile, it tends to damage easily and become dull and brittle. Limit your washes as much as possible; once every three days is ideal. Careful: just because your hair is fine doesn't mean you need to use ultra-nourishing products. On the contrary, opt instead for light products (especially conditioners) that won't weigh down your hair.
Tip: Use a dry shampoo between washes, giving your fine hair added volume.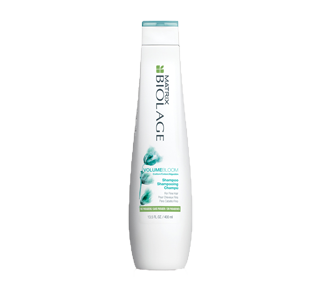 Matrix Biolage
VolumeBloom Shampoo, 400 ml
Matrix Biolage VolumeBloom Cotton shampoo for fine hair. No parabens.
If you have thick hair
Thick hair may take more time to style, but it has the advantage of looking great longer. We recommend washing every other day, no more.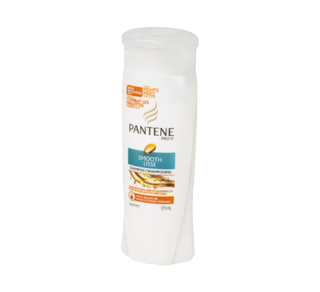 Pantene Pro-V
Smooth - Shampoo, 375 ml
Since 1945, Pantene has had a commitment to healthy hair. Our enriched formulas contain Pro-Vitamins. Hair so healthy it shines
If you have curly hair
Thanks to your curls, the oil from your scalp takes longer to cover your hair. So you can space your washes out to once every few days.
If you have coloured hair
It is important for women with coloured hair to avoid washing it too often, or else they could see their colour and shine disappear in just a few weeks. Too many washes = faded colour and dull hair. To avoid this situation, we suggest washing no more than twice a week.
Tip: In the days following your dye job, avoid washing your hair at all costs for at least three days. Instead, use a dry shampoo or tie it back!