Everyday? Every other day? Once a week? We all wonder how often we should wash our hair. And for good reason: answers vary from one person to the next. So, how can you know what's best for you?
WHY WASH YOUR HAIR?
The scalp is covered in sebaceous glands, which produce the natural oil, sebum. This oil protects and nourishes your skin and hair, making it essential for their health. However, too much of it can cause irritation and dandruff, make your roots look greasy and make the lengths of your hair heavy. So, it's important to remove any excess. Because your hair is subjected to everyday aggressors like pollution, dust, solar rays, etc., it needs a cleansing treatment from time to time, otherwise, the keratin fibres of your hair will become weak and damaged.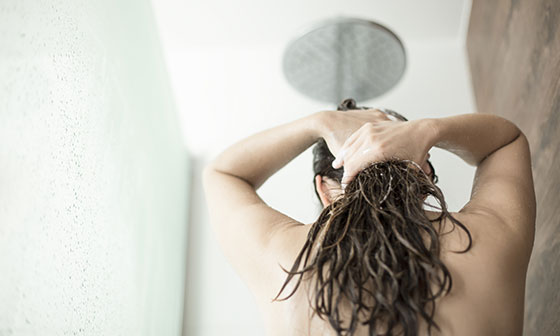 DO I NEED TO WASH MY HAIR OFTEN?
Washing your hair daily is not recommended (unless, of course, you have no choice due to frequent visits to the gym or the pool).
Why not? Well, if you remove sebum too often, your scalp will produce more of it to compensate and your hair will become greasy even faster, increasing your need to wash it. Also, shampoo contains ingredients called surfactants, whose role is to dissolve dirt so that it can be rinsed off; if the surfactants are too strong, they can, in the long run, irritate your hair cuticles and scalp.
However, more and more shampoos are formulated with mild surfactants, which make them gentle for everyday use. The co-washing method, which involves washing your hair with a conditioner, is also good for those who prefer to wash their hair daily.
Ultimately, you need to do what's most comfortable for you, while taking into account your hair type and the use of the right products!
HAIR TEXTURE
Dull in appearance and rough to the touch, dry hair lacks moisture and is often fragile. So, it's best to avoid washing it too often. A deep wash once a week with shampoo and a moisturizing treatment might be enough. Between washes, coat the lengths of your hair (but only the lengths !) with a rinse-free balm or oil to keep them soft, nourished and tamed. If your roots become greasy, refresh them with a dry shampoo, or hide them with a headband.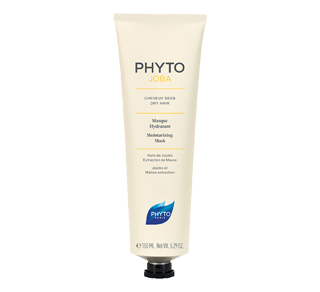 Phyto Paris
Phytojoba Moisturizing Mask, 150 ml
This rich textures mask untangles and intensely hydrates dry hair, without weighing it down. Enriched with Jojoba oil, it restores the hydrolipidic film and strengthens the hair fiber, thus protecting from dehydration.
If you have frizzy hair
Frizzy or curly hair hardly ever gets greasy and its texture doesn't absorb products very well, so it's often dry and fragile. You don't need to wash it more than once a week (you can even stretch it to every 15 days!). It's best to focus on nourishing treatments, ideally, rinse-free masks, serums and conditioners that are formulated with rich ingredients like shea butter, jojoba, argan or monoï oils.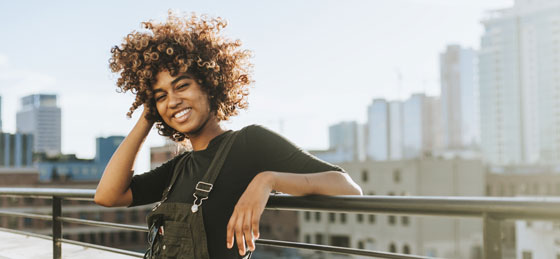 If you have normal hair
Oily hair is often the result of excessive secretion of sebum by the scalp glands, so it needs to be washed more often. However, shampooing too frequently can actually over stimulate the production of oil, making it even greasier. It's best to wash it every other day with suitable products and to use a good dry shampoo for the in-between days.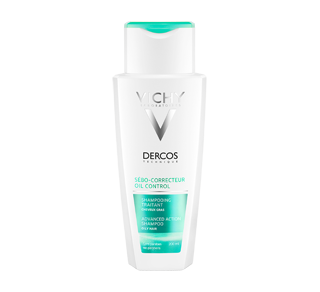 Vichy
Dercos Oil Control Treatment Shampoo, 200 ml
For men and women of all ages who want to purify their scalp and delay the development of oily hair.
For coloured hair, it's important to limit the frequency of shampoos to maintain the pigments and shine longer. To avoid a bland tinge and dull hair, wash it twice a week with specially formulated products to protect the colour. Also, remember to wait at least three days before washing your hair after it's been coloured.
Some hair is neither too dry nor too greasy and has rarely been exposed to chemical processes (colouring, bleaching, straightening, etc.) and retains its shape for a long time after styling. Washing normal hair every three or four days is usually sufficient and invigorating or absorbent treatments can always come to the rescue if it becomes dull or oily between shampoos.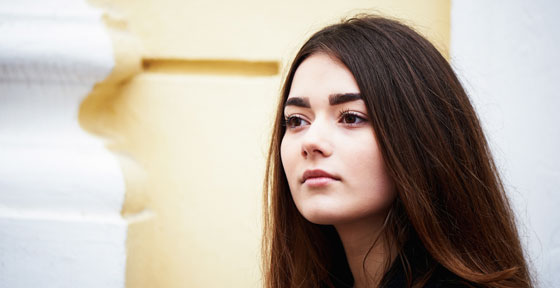 HAIR THICKNESS
Usually fragile, fine hair tends to become dull and brittle. And if it's straight, the sebum is absorbed more quickly, making it lose its volume even sooner. Use light products and a dry shampoo for in-between days, which will absorb sebum and give your roots some volume.
More sturdy than fine hair, thick hair usually takes longer to sag and look "dirty." Washes can be less frequent: every two or three days should be sufficient.