Guess what, you can enjoy cocooning and your friends at the same time. How? By organizing a spa evening at home. Here's a quick and easy way to do it...
TRANSFORM YOUR LIVING ROOM
Start by preparing the room with two goals in mind: creating a space that's perfect for relaxation and setting things up so you have easy access to your care products without making a mess.
Rule #1: spare no effort to make things comfortable. Add cushions to the sofa, light some candles and cue up some soft tunes to help everyone chill. You might also want to warm the face cloths and towels and use a few drops of lavender oil on them to ensure total relaxation! Here's another great idea: keep the kettle and some mugs handy so you can enjoy herbal teas throughout the evening!
Set the room up into stations, each one with a different type of treatment: your guests can rotate through them as the night goes on so everyone gets the full experience! Prepare all your care products ahead of time on flat surfaces and make sure each station has a large bowl of warm water for washing. Remember to top up the bowls with clean warm water from time to time.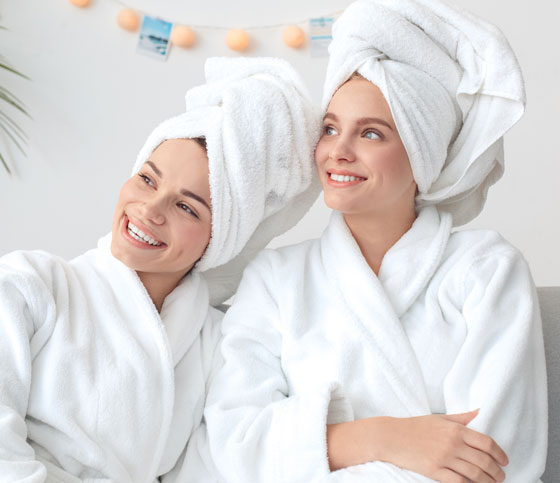 Ask your friends to bring…
Their bath robes, or another piece of clothing they'll feel comfortable in – preferably something that can handle getting wet or stained.
Their facial care products. Because each person has their own tastes and skin type, it's better if they bring their own cleansers, masks, serums and daily moisturizers. You could even invite the guests to test each other's products if they want!
When they arrive, ask them to turn off their mobile phones. A break from the screen time will do everyone a lot of good!
NOW FOR THE STATIONS…
Before starting your care treatments, ensure that all the participants have clean, freshly exfoliated faces. Once that's done, each person can start on a different station.
Facial station
Start by covering your face in a moisturizing mask that's rich in soothing, hydrating ingredients. Leave it on for at least 15 minutes so the goodness is fully absorbed. Dab the excess product onto your face to encourage extra absorption. Next, apply a layer of serum and your favourite moisturizer. Want a little boost? End the session with a few spritzes of a moisturizing mist or thermal water.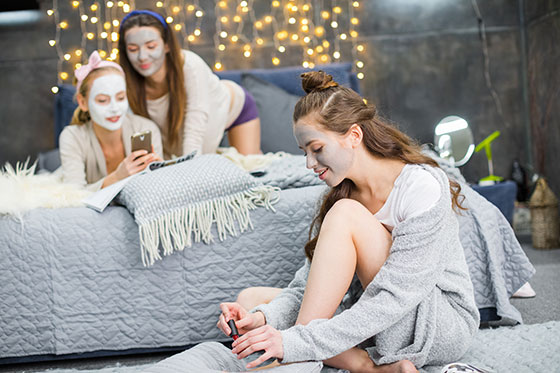 Eye and lip station
Delicate areas require delicate care products! Pamper your eyes with a concealer and an anti-bag treatment using decongestant patches that stimulate blood circulation while boosting the radiance of your skin. While they're taking effect, give your lips a nourishing mask that's ideal for re-plumping and filling in those pesky fine lines.
Hand and foot station
Files, a manicure block, cuticle sticks, base and top coats, gel polish - and maybe even a UV lamp for good measure... Make sure you have everything you need to give your nails the vibrant, even, lasting colour you want. And remember: this is a spa evening, so you have all the time you need to let the polish dry completely. You'll even have time to apply cream to your hands and feet afterwards!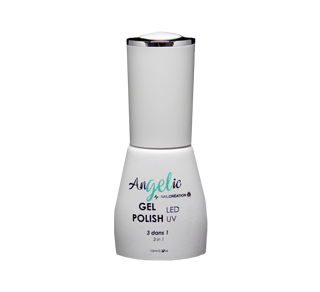 Nail Création
Angelic Gel Polish 3 in 1, 10 ml
This gel polish of category 3 in 1 Angelic by Nail Creation collection will charm you! Easy simple and durable, you only have to apply it on your natural nails, nail tips or toes and cure 180 seconds!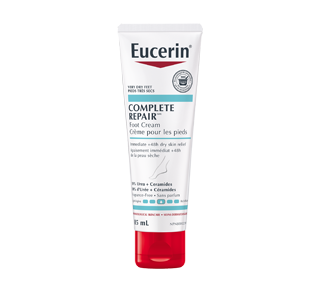 Eucerin
Complete Repair Daily Moisturizing Foot Cream for Very Dry, Rough Skin
Eucerin Complete Repair Moisturizing Foot Cream exfoliates and intensely moisturizes very dry, rough feet, dry feet and heels. It is clinically proven to immediately relieve very rough, dry skin for 48 hours for feet that look and feel smooth and healthy again.