The sunshine, the pool, the sea… Some of the very best things about summer also happen to be the most damaging for your hair. Don't panic! Thanks to all the products offered at Jean Coutu, having a shiny, healthy and manageable mane is easier than ever. Dive in!
Protect hair from urban stressors
The pleasure of going out without wearing a hat has a downside, especially in the city! Dust, micro-particles and exhaust gases get deposited on our hair, making it dull, dry or, sometimes, greasy faster. To clear your hair of these polluting deposits, make sure you brush it every night and don't wash it too often. Does that seem counterintuitive? In fact, if you wash your hair too often, it becomes more vulnerable to aggression – and therefore to pollution! Generally, washing your hair three times a week is enough. Make sure you use products that are right for your hair type or condition. If it's dry, use a moisturizing conditioner or a nourishing mask. For oily hair, choose a sebo-corrective treatment, and a purifying formula to revitalize dull hair. In all cases, let your hair air dry whenever possible to reduce their exposure to heat.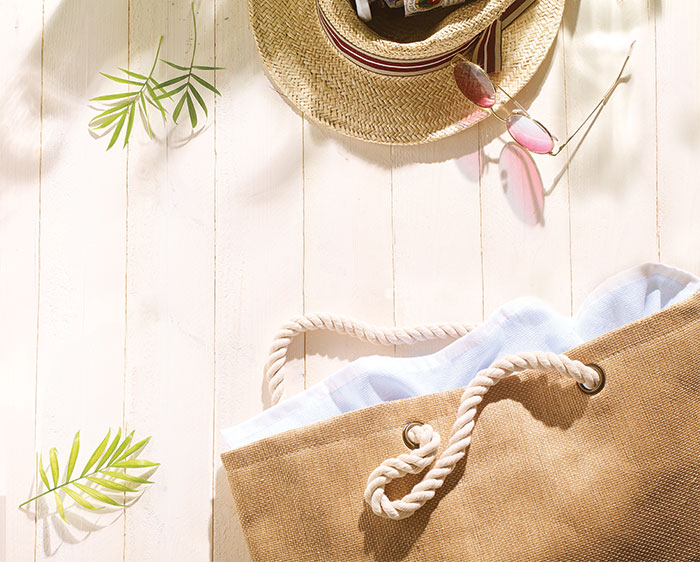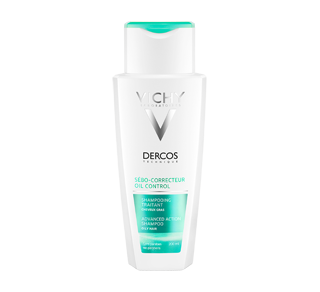 Vichy
Dercos Oil Control Treatment Shampoo, 200 ml
For men and women of all ages who want to purify their scalp and delay the development of oily hair.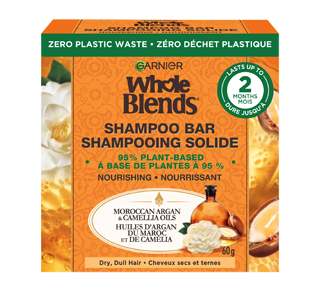 Garnier
Whole Blends Nourishing shampoo bar for Dry Hair, 60 g, Argan & Camellia
Nourishing shampoo bar. Full of care for your hair, free of plastic packaging for the planet. 100% recyclable cardboard. It's a green revolution, try one of Garnier Whole Blends' shampoo bars: Full of care for your hair, with zero plastic waste for the planet! Each of our solid shampoo bars comes in a 100% recyclable FSC cardboard box. This shampoo bar is 95% plant-origin with Moroccan argan and camellia oils, 100% vegan and have a 97% biodegradable formula to give you the most nourishing, foamy and fast rinse experience yet! Blended without silicones, preservatives, soap and dyes. The remaining 5% guarantees fragrance and high quality product. Garnier commits to Green Beauty, an end-to-end journey towards sustainability. Our shampoo bars have zero plastic waste to help improve both the environmental and social impact of plastic pollution. All Garnier products are approved as Cruelty Free under the Leaping Bunny Program.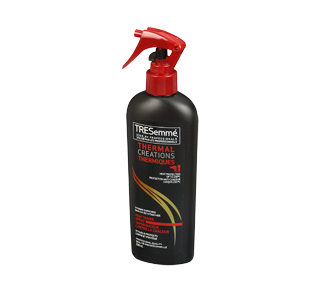 TRESemmé
Heat Tamer Spray, 236 ml, Thermal Creations
A high performance hair spray with incredible holding power.
Nourish and fortify
Has too much sun made your hair rough and brittle? Give it a fresh look with a nourishing treatment! To find the ideal formula, look for ingredients that are rich in lipids such as argan, coconut or jojoba oil, cocoa, avocado and seaweed. Use a moisturizing shampoo and a good conditioner, which you can then top off with a mask or a repair cream for your ends. (If you have fine hair, avoid using masks or repair creams more than once or twice a week: you want to nourish your hair, not weigh it down!) A UV protection factor, which will prevent further damage, is also important.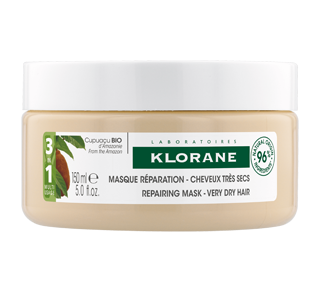 Klorane
3-In-1 Mask with Organic Cupuacu Repairing Very Dry Hair, 150 ml
A 3-in-1 repairing mask with organic cupuacu to intensely nourish, repair and strengthen very dry hair.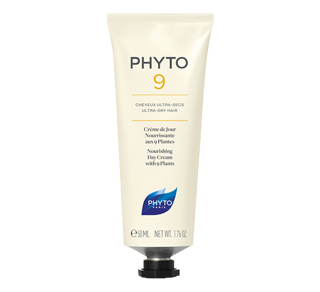 Phyto Paris
PHYTO 9 Hair Nourishing Day Cream, 50 ml
Infused with nine plant extracts and macadamia oil, this weightless leave-in conditioner helps hydrate, smooth and protect medium to coarse tresses while preventing frizz and split ends. Hair is left silky soft and illuminated with shine. Moisturizes nourishes and smoothes Prevents split ends Tames frizz and static Provides ultimate softness, suppleness, and shine without weighing hair down SILICONE FREE | SULFATE FREE | GLUTEN-FREE | TALC FREE
Breathe new life into locks
Maybe you've bleached your hair before applying a hair dye? Did you overdo it with a hot iron to make beach waves? You can rescue your tired hair by using repair active ingredients: give it a dose of keratin or biotin to restore its strength, and get the benefit of the protective properties of oat milk, collagen or ceramides. If your use a heating device, add a thermoprotective spray to your routine: a few sprays, and the hair fibers will acquire a protective shield against high temperatures.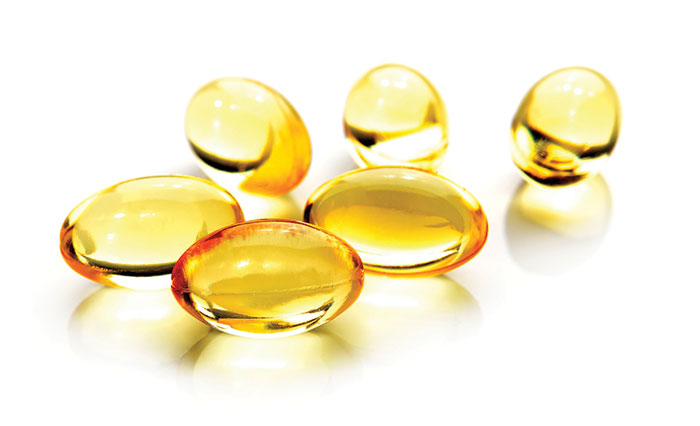 Summer staple: the dry shampoo!
Dry shampoo is the revitalizing product we'll all need at one time or another during the hot months. Just a few sprays will work miracles to revive the most tired hair. The secret of dry shampoo? It absorbs excess sebum. Just spray it on the roots and let it work for a few minutes while you're massaging your scalp. Worried about white residue? A hairbrush or a hairdryer does the job! If you prefer, use a tinted or transparent formula.
Not convinced? Here are five reasons why you should be:
1. It cleans hair, resets hairstyles and extends the life of a blowout—in two minutes flat, with zero water required!
2. It absorbs excess oil while refreshing the scalp, an often-neglected part of the epidermis.
3. It nourishes strands weightlessly.
4. It boosts volume in even the most limp of locks.
5. Whether you're taming bangs, boosting volume or creating grip for a stay-put updo, dry shampoo is the ultimate warm-weather ally. Take it everywhere you go, including your car, office and even the restaurant bathroom.