Hair is no different from the rest of the body: to be healthy, it needs to be well fed. Why not give it a little boost (and sparkle!) with vitamin and mineral supplements! Here's an overview of the various ingredients that promise a magnificent mane.
SUPERCOMPONENTS
Made mostly of keratin, a fibrous protein that's also found in finger and toe nails, hair is formed in small cavities called follicles. For hair to grow well and remain strong, the follicles must be irrigated with nutrient-rich blood, hence the importance of providing vitamins, minerals, trace elements, amino and fatty acids in large quantities.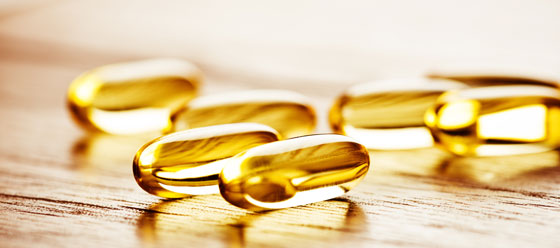 For each need, there's an ingredient!
If your hair is dry, dull or lacks body, give it magnesium, fatty acids (Omega 3s and 6s) and vitamin A for shine and strength. A few good sources are wheat germ, pollen and fish oils.
If your hair has turned white prematurely, it needs zinc. This antioxidant trace element helps make up melanin, the brown pigment that gives colour to skin and hair. Be sure that the zinc supplements you choose also have copper, so you have a balance of both in your body.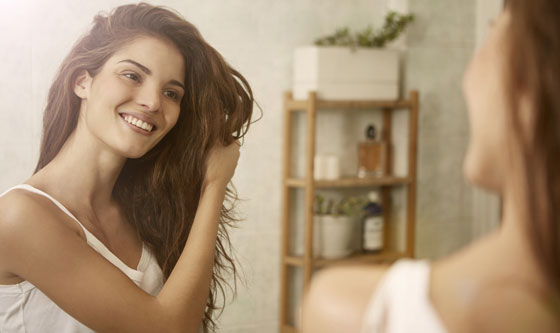 To combat hair loss, you can count on a few allies. Certain B vitamins strengthen hair while stimulating scalp irrigation and regulating sebum production. Iron, which plays an essential role in cell reproduction, activates regrowth, as do methionine and cysteine, two components of keratin fibres.
INTENSIVE CURE
Most supplements are taken regularly. A daily dose for a few weeks or months in the fall and spring alleviates the shock of seasonal variations, which can cause increased hair loss or a change in the appearance of the hair. For optimal effect, follow the recommended doses and dosages.
Warning! Supplements are not a panacea. Although they can help nourish and improve the condition of your hair, they aren't a substitute for a healthy, varied and balanced diet! It's also important to know that they work together: the ingredients they contain often need other components to be well absorbed by the body. Be sure to fill your plate with vitamin-rich fruits and vegetables and to add whole grains, legumes, fish or eggs, for a good dose of protein and minerals.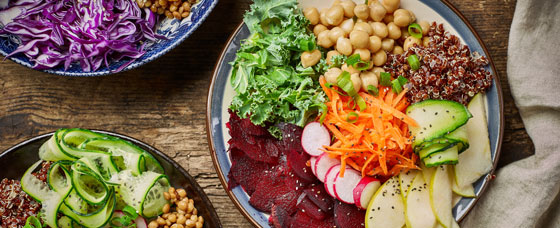 To pamper your hair…
Use a mild shampoo and, a few times a week, a revitalizing lotion or mask. After rinsing, gently towel-dry your hair, avoiding any excessive friction.
Reduce aggressors: for example, shampoo your hair immediately after swimming in a pool (goodbye, chlorine!), and, as often as possible, avoid prolonged exposure to heat from hair dryers and curling irons.
Once a week, give yourself a scalp massage to stimulate blood circulation and irrigate your hair follicles. A great way to relax!
Our suggestions
Hair and nail capsules, by Nutricap
This natural ingredients blend is made to fill your hair's every need: walnut oil and whey increase their volume, strength and shine, while vitamin E fights oxidation and brewer's yeast prevents hair loss.
Hair and nails capsules for men, by Nutricap
These capsules for men are rich in essential fatty acids, nourishing hair and strengthening hair follicles to help prevent hair loss, while the saw palmetto they contain regulates the hormone responsible for baldness.
Anacaps concentrate, by Ducray
With iron, vitamin B and vitamin E, this product is a great ally to strengthen your hair and restore their vitality.
Phytophanère nutritional supplement by Phyto
Combining vitamins B, C and E, plant extracts and borage oil rich in fatty acids, these supplements give vitality to hair and help prevent hair loss.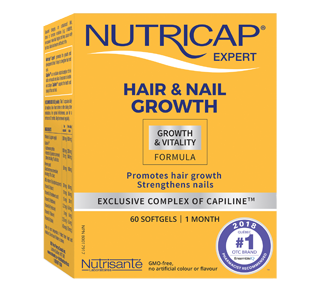 Nutricap
Nutricap Hair and Nails, 60 units
Have beautiful hair and nails reflects a great health. Nutricap is a natural solution which brings strength, volume and shine.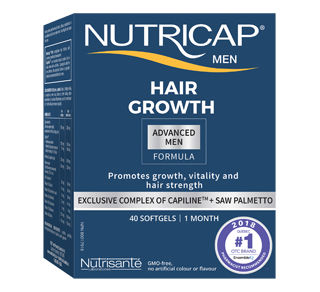 Nutricap
Nutricap Men Hair, 40 units
Nutricap men capsules help growth and development of hair. This product nourishes hair, reinforces hair follicles and helps to prevent hair loss.