When it comes to your hair, there's nothing worse than having it stand on end when you brush it, take off your hat or slip on your clothes. But how do you get rid of static electricity? Simple. Just follow our easy steps!
First, a quick explainer…
Your hair won't stay in place because it develops an electrical charge, often due to friction. And, like magnets, opposite charges attract, so your hair is pulled away from your head.
Why does it happen more in winter? Simple: because cold air is drier, so the electrical charges don't circulate as easily (making your hair static): and the charges cannot reverse themselves. Plus, low temperatures dry out your hair, which is already dehydrated by artificial heating. The result? Your hair is charged with electricity and lightened by loss of water, so it goes a little crazy!
Fine hair is particularly susceptible to static electricity because it's lighter, so it's easier to 'lift' into the air.
Tip #1: Use a moisturizing shampoo and conditioner
To counteract the phenomenon of static electricity in your hair, use a nourishing shampoo, that's applied by simply massaging it into your scalp gently, and then rinsing it off with warm water. For optimal hydration, add a moisturizing conditioner and apply a hair mask once or twice a week.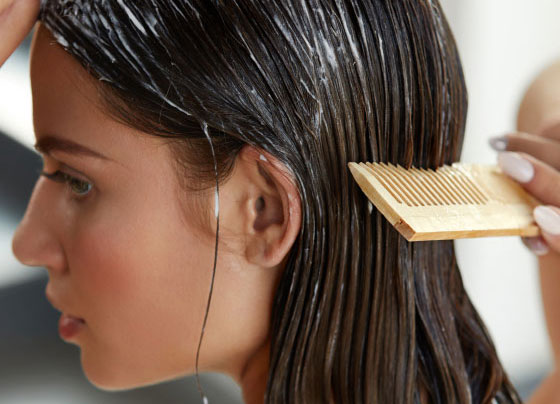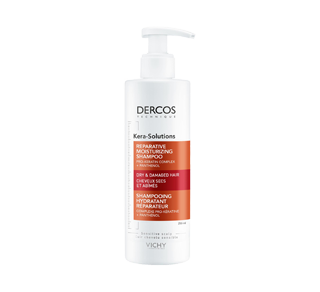 Vichy
Dercos Kera-Solutions Hydrating Repairing Shampoo, 250 ml
Scientific approach: Dercos Kera-Solutions is a range designed to repair the appearance of hair surface damage while respecting sensitive scalps. Dercos by Vichy takes into account the various stressors such as UV rays, mechanical, thermic & chemical aggressions that damage the hair fibre by degrading its keratin level.
Tip #2: Apply hair spray
When you get out of the shower, simply spray a little hair spray onto your hair while it's still wet. Your hair will be weighed down slightly, and it will retain moisture more easily to help minimize its electrical charge. If you want to avoid that stiff look that hair spray sometimes creates, use a formula with a natural finish to leave your hair soft and supple. And remember, don't overdo it: too much hair spray can dry out your hair!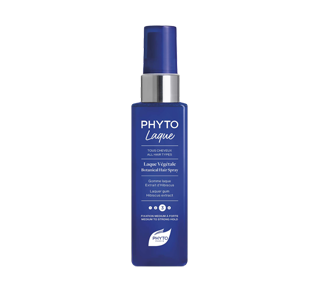 Phyto Paris
Phytolaque Botanical Hair Spray Medium-Strong Hold, 100 ml
The plant-based hairspray collection for a natural hold and a sublime hairstyle. This propellant-free hairspray ensures a perfect, long-lasting hold and enhances the style without sticking or sticking. Laquer gum, a natural resin, provides hold and shine to the hair without weighing it down.
Tip #3: Use a moisturizing hair cream or spray
Leave-in conditioners and coating serums, whether in cream or spray form, are another effective way of dealing with static electricity. Good for both wet or dry hair, they give your hair a thirst-quenching boost after shampooing and they help control static electricity throughout the day.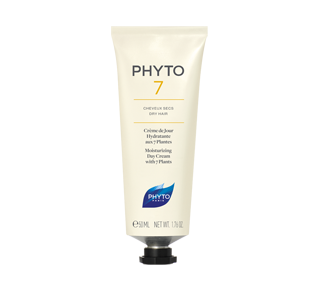 Phyto Paris
PHYTO 7 Hair Hydrating Day Cream, 50 ml
Infused with seven pure and natural plant extracts, this weightless leave-in conditioner instantly hydrates, smoothes and protects fine to medium textured tresses while preventing frizz and split ends. Hair is left silky soft and illuminated with shine.
Tip #4: Use an ionic hair tool
Static electricity making your hair hard to control? No worries. Ionic hair tools could be the answer. In addition to minimizing heat damage, these tools create negative ions that neutralize the positive ions in your hair. As a result, you'll enjoy more radiant, silkier, frizz-free and, best of all, static-free hair!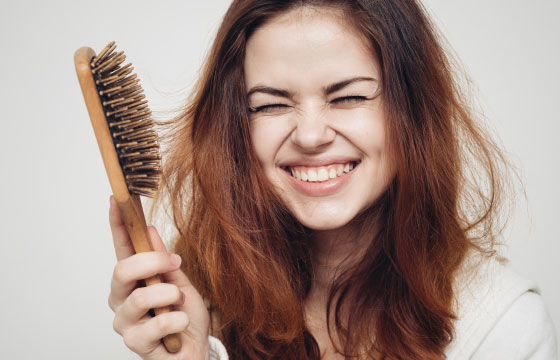 3 other secret weapons
Detangle your hair using a natural-fibre brush, like boar's hair, or one with a horn comb. Plastic styling tools are notorious for static electricity!
Rub a sheet of fabric softener onto your brush or comb. If it's possible, try attaching the sheet to your hairbrush or comb by passing it through the tines or strands so that its chemical action removes static charges throughout.
If the air in your house is very dry, you might want to get a humidifier. Your hair will thank you. So will your skin and lungs.