Spring is here with warm weather, the ideal time to refresh your hairstyle by letting in a little light. Best of all, you can do it in your own home and save both time and money with the Superior Preference highlight kit from L'Oréal. It's quick, easy and you can do it yourself! Here's how…
Step 1: Choose your colour

There are three shades available, from light to dark blonde, dark to light chestnut and light to dark chestnut. Simply verify the natural colour of your hair at the roots and choose the shade that matches it best.
Step 2: Prepare your kit

The L'Oréal kit features an activation powder, a developing cream, a lightening cream, a shading mask, an applicator tool and gloves. Note: before lightening your hair and creating your highlights, put your gloves on and mix both the powder and creams in a bowl, as per the instructions provided.
Psst!
Avoid metal bowls and accessories as the metal can react with the staining chemicals, altering the final colour and the quality of your highlights.
Step 3: Apply the lightening cream
To apply, dip the applicator into the cream and 'paint' on as many highlight strands as desired in your dry hair. Once you've applied the cream, leave it on your hair for 25 to 45 minutes, depending on the base colour of your hair, whether it's coloured or not, and the degree of lightening desired (longer times equal lighter highlights). Then just rinse out the product using warm, running water.
Step 4: Apply the shading mask
To complete your highlights, apply the shading mask to your damp hair and leave it on for 10 minutes to help blend the lines of the highlights more smoothly, and to create gentler tones of colour.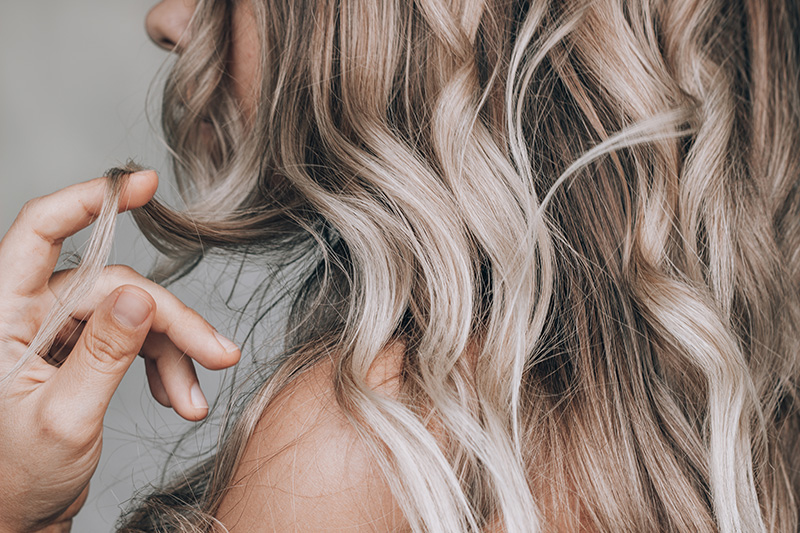 To help maintain the radiance of your colour, use a shampoo and a conditioning treatment featuring purple pigments.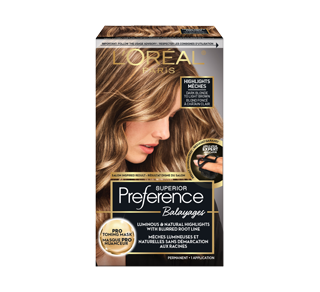 L'Oréal Paris
Superior Preference Balayage Kit, 1 unit
Achieve salon inspired balayage at home. Use the expert applicator for an easy, even application and multi-dimensional highlights. Use the pro-toning mask, enriched with pigments, to blur your root line and tone your highlights for a natural looking effect. The hair dye is available in 3 shades.