Yoga skin, glass skin, dewy tints… Instagram is proof positive: variations on the "no makeup" theme are everywhere. But the goal is the same for all of them: accentuate your skin's natural glow with luminous finishes and minimize imperfections with translucid colours. You're probably wondering how… read on, it's not that hard!
MOISTURIZE YOUR SKIN
No secret here: well-nourished skin is the foundation for perfect makeup and it's even more true for the no-makeup look! Smoothed and plumped, your skin regains the glow that's essential to this trendy look.
That means your daily beauty routine has to be followed closely: moisturize your skin morning and night, without fail. Give it a scrub or gentle peeling a couple of times a week and remember to use a thirst-quenching base before applying your makeup to increase your skin's suppleness, which helps products penetrate and stick.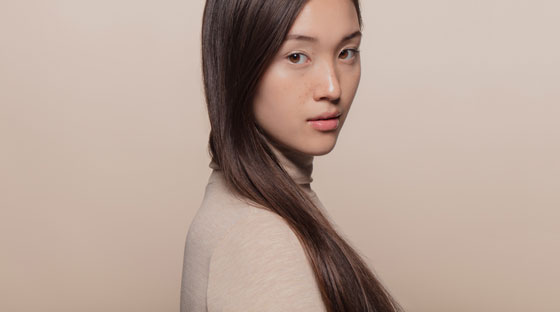 GET A HEALTHY GLOW
The key here is balance! You want to minimize imperfections without totally covering them up. You want to sculpt your face without falling into the trap of radical contouring. How? Choose products that remove dark spots, use a light foundation rich in nourishing active ingredients and a non-drying self-tanner: using a wide brush, dab on a few light touches to the top of your forehead and the hollows of your cheeks before spreading it out towards the centre of your face.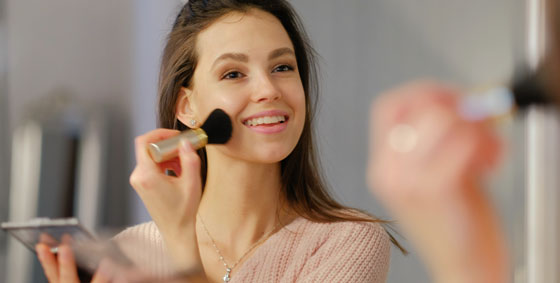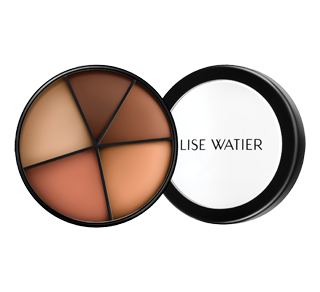 Watier
Portfolio Professional Correctors 4-in-1, 20 g
A five-way concealer spectrum designed to correct and conceal imperfections and under-eye circles. Enriched with soothing Magnolia bark extract to reduce the appearance of redness and imperfections.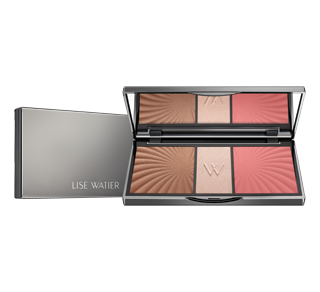 Watier
Havana Trio Glow Illuminating Kit, 17.5 g
The perfect trio to warm up complexion, highlight, and create a natural and illuminating sun-kissed glow.
COLOUR YOUR CHEEKS
Awaken your natural beauty by choosing a shade of makeup that matches your own skin tone. You can't really go wrong with pink or peach. In terms of texture, remember that you're going for that well-moisturized effect. Choose cream formulas or blend powder blush and a moisturizing balm. Whichever method you choose, you want a product that's easy to dose and blur with your finger or a sponge.
THE LAST WORD ON LASHES
Forget eye pencils! For more subtle makeup, mascara alone is plenty. Choose a lengthening formula that defines the lashes without exaggerating their thickness. Apply it in zigzags from root to tip. In a pinch, add a little golden light or champagne colour to brighten your eyes. But don't overdo it!
Are your lashes particularly flat? No worries! Use a lash curler. Just heat it up with a hair dryer for a few seconds before applying your mascara.
A LITTLE LIP SERVICE
Choose a neutral shade of lipstick that matches your natural colour, preferably one with ingredients that fill in cracks and soften your lips. Dab the product on using your finger or a brush. Start in the centre and blend outwards. The result: that oh-so natural and super-trendy "just bitten" look.
The delicate skin of your lips often needs a little re-plumping. Try a balm or serum enriched with collagen. Use it nightly before bed and again as needed before applying your makeup. Just remove the excess first.