Need some inspiration to find the perfect gift for the hosts and hostesses in your life? Looking for a last-minute gift idea for a festive dinner party?
Search no further! Here are a few great gift ideas, perfect for any occasion.
A bath-bomb set
Offer your hostess something to relax with after the perfect party: a scented bath-bomb set. It makes an ideal gift.
An eye duo
Give your hostess an eye-popping beauty moment worthy of the Holidays with this eye-makeup duo.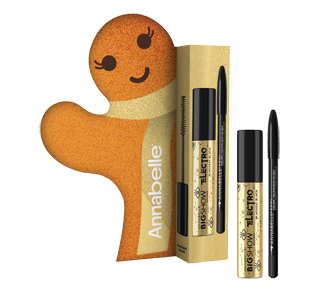 Annabelle
Gingerbread Collection Bigshow Electro Mascara & Kohl Eyeliner Holiday Set, 2 units
Spice up your life! Get your hands on our freshly baked mascaras. Perfect for a delicious Christmas treat for you and 3 special friends! Complete your look with one of our toasty eyeshadows for a playful pop of colour and a touch of shine with the Chrome Kohl Eyeliner! Enjoy an amazing value set of Annabelle products in our Gingerbread duos for a limited time! Includes Bigshow Electro Mascara in Blackest Black and Kohl Eyeliner in Black.
The essential boxed set
A mascara, a kohl liner and an eye-makeup remover are the ideal makeup essentials for any festive gathering. Treat your hostess to these light, healthy formulas.
A gourmet duo
An intoxicating fragrance and nourishment for the skin, what better way to rehydrate your hands and lips after a successful party!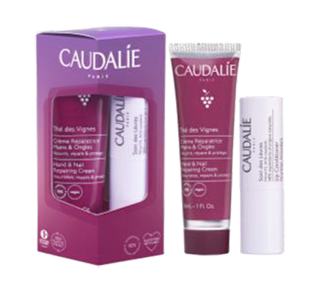 Caudalie
Thé des Vignes Hand & Lip Duo, 2 units
Discover the iconic Thé des Vignes fragrance duo! This limited edition duo contains the Thé des Vignes Fresh Fragrance and a free Thé des Vignes hyaluronic nourishing body lotion.
A winter cream set
Is your host or hostess an outdoor sports or winter enthusiast? Offer them this duo of moisturizing and protective hand creams in a practical travel kit.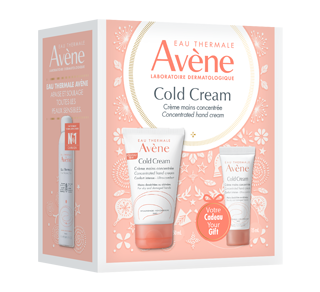 Avène
Cold Cream Concentrated Hand Cream Set, 2 units
Ideal set to protect your hands from cold: Cold Cream Concentrated hand cream 50 ml and 15 ml Moisturizes and protects your hands durably.