Floral

f

ragrances :
a trend that never goes out of style!
New combinations of essences now make the floral family incredibly popular with fragrance lovers. However, we often think of a floral fragrance as one that produces a powdery or outdated scent. Let's take a look at the next generation of floral fragrances.
Like the name says, a floral perfume is mainly made from flowers: roses, peonies, lily of the valley, etc. Some perfumes are single-note fragrances, while others offer a mix of scents. In the former case, the perfume is simple, pure and smells like one flower in particular. In the latter case, the distilled essence of the flower is combined with other notes, creating a richer perfume with myriad dimensions.
The top notes are the ones we smell right after spraying the fragrance while the base notes are the ones that follow us throughout the day.
No matter their complexity, floral fragrances will always create an aura that is feminine, seductive and timeless.
Floral
floral
The floral floral is mainly composed of different flower essences. These can be combinations of roses, peonies, lilies of the valley, violets or other distillations of well-known petals. Extremely feminine, these perfumes are often softened with luscious components such as amber or honey.
Floral
Hesperidic
Often considered a great starting point when discovering floral perfumes, hesperidic fragrances beautifully combine white flowers and citrus fruit. They're appreciated for their invigorating refreshing scent. Famous perfume houses often use tangerines, grapefruits or oranges to delicately blend a feminine and vibrant fragrance.
Floral
Oriental
The oriental floral scent is seductive and sensual. Mainly composed of flowers, it is heightened with warm notes like musk, wood, vanilla or other resins. Even though you can wear this perfume during the day, it's better to reserve this one for your evening get-togethers.
Floral
Fruity
The fruity floral is the most popular scent in the floral family. Hints of cherry, plum, peach, apple or berry are added to a floral bouquet. Indulgent, vibrant and perfect for any occasion, these fragrances are easy to wear and incredibly fashionable. After all, who would say no to a mixture of freesia and strawberries?
our suggestions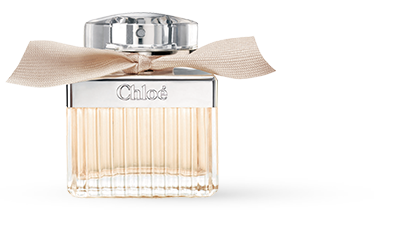 Eau de parfum Chloé
50ml
Floral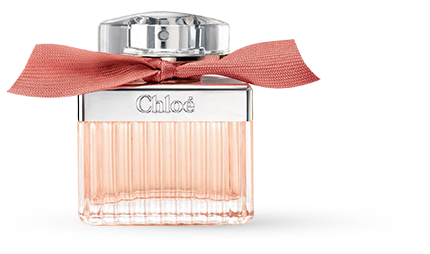 Eau de toilette Chloé Rose
50ml
Hesperidic floral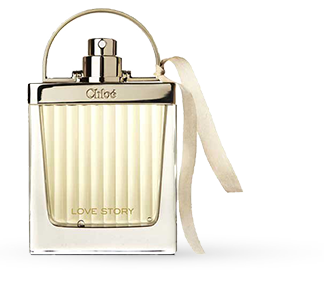 Eau de parfum Chloé Love Story
30ml
Oriental floral