Proper moisturizing creates radiant, younger looking skin that stands up to the life's daily assault. How? Easy. Use a moisturizing mask once or twice a week and you'll be ready for anything. Loaded with active ingredients, they're the perfect ally for our creams and serums. What formula should you choose? Well, let's look at the possibilities…
The classic mask
In tubes or jars, creams or gels, this type of mask is right for several uses. And it doesn't just moisturize! It soothes your skin, eliminates impurities and removes dead skin cells for a total solution!
If you're using a mask from a jar, make sure your hands are perfectly clean every time you use it and remember to put the lid back on immediately after use. You don't want bacteria slipping into the mix!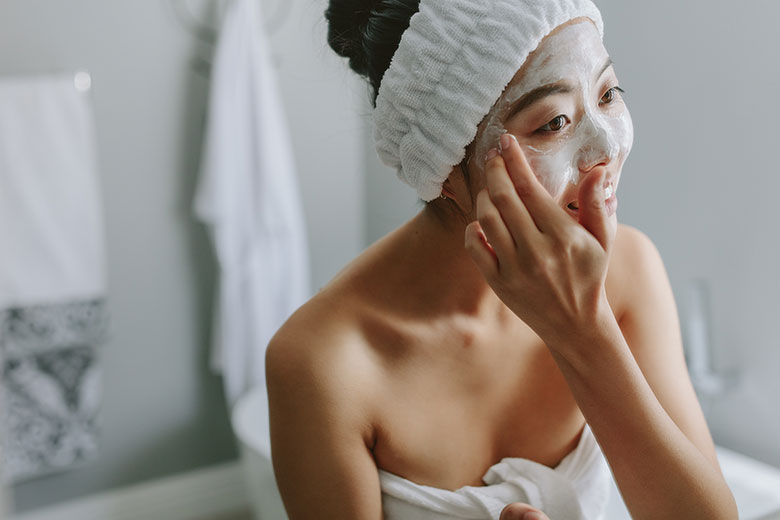 Night masks
As the name suggests, they're designed to do their work at night, when skin-cell regeneration is at its peak, quenching your skin deeply, replenishing moisture reserves and minimizing the effects of the day's assault on your skin. Apply a thin coat to your entire face before going to bed so it penetrates over night. After all, that's why they call it beauty sleep.
Even though night masks don't generally have a greasy texture, it's best to lay a towel over your pillow to avoid stains. Better safe than sorry!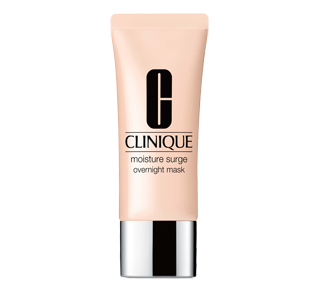 Clinique
Moisture Surge Overnight Mask, 75 ml
Creamy, oil-free night mask helps skin drink deep tonight for a soft, dewy, glow tomorrow.
Sheet masks
They'll make you look like a gangster or someone from a horror movie, but it's for a good reason:
the sheets keep the moisturizer from evaporating so it penetrates the skin fully. And, as a bonus, the sheets are used only once so they help avoid contamination!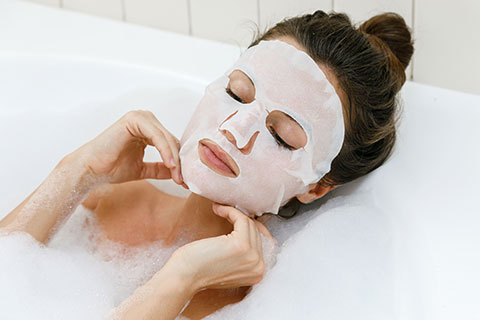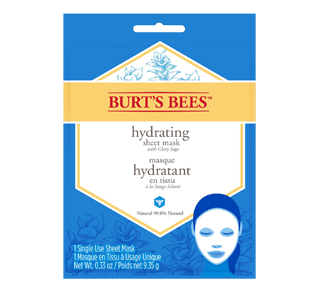 Burt's Bees
Hydrating Sheet Mask, 1 unit
Burt's Bees Hydrating Sheet Mask, Single Use 1 Count
Targeted masks
Fragile skin, like that of your lips or the contours of your eyes, needs more targeted help, so it's best to use formulas created specifically for delicate areas. Refreshing gel creams are great for use around your eyes at night to help revitalize their appearance and minimize fine lines. And re-pulping formulas enriched with collagen work wonders on your lips in just minutes.
FOR MAXIMUM BENEFITS
Cleanse your skin properly to remove all traces of makeup before applying your mask. You want your pores as clean and open as possible.
Apply your mask while you're in your bath or lay a hot, wet facecloth over your face for a few minutes before applying your mask: open pores will help the moisturizer penetrate more fully.
Leave the formula on your skin for between 5 to 15 minutes (depending on the product) so it penetrates your skin fully and then dab the excess off gently.
Use a serum before applying your mask. The synergy of both products working together will help the active ingredients reach the deepest layers of skin while revitalizing the surface. This method is particularly helpful if your skin is extremely dry. It's also a quick way to boost radiance before an evening out!