Wish you had fuller eyebrows? Want to make your lashes darker? Trying to achieve a natural look? We've got the solution for you: home colouring for your eyelashes and brows.
Here's a quick guide to help you achieve perfect results.
Why colour your eyelashes and brows?
Colouring your eyelashes and brows might seem like a daunting task. But don't worry. Just read on and you'll discover how this type of colouring can help you achieve a subtle look without makeup, just like you would with semi-permanent mascara. What's more, the colours last for about six weeks and they're resistant to makeup removers, cleansers, water, heat and grease.
Say goodbye to mascara and eyebrow pencils and Hello! to a beautiful makeup-free look!
Before you colour...
It's recommended that you test the colouring products at least 48 hours before you start, to ensure that you're not allergic to the products. To test them, apply a small amount to the skin on your wrist (which is just as delicate as the skin on your face). Remove it after a few minutes and then check the area for the next couple of days. If nothing happens, you can proceed with your colouring!
3 easy steps
Step 1: Find the right colour for you
Visit your local Jean Coutu store and speak to a cosmetician who'll help you find the eyelash and eyebrow tint that's right for you. They're available in a variety of colours, so you're sure to find the one that best matches your natural lash and brow colour.
Step 2: Prepare your colour
It's vital that you follow the manufacturer's instructions. Not all hair colours have the same ingredients or process. So, read up and then glove up and mix.
Step 3: Apply the colour
Just follow these five steps to apply the colour properly.
Clean your lashes or eyebrows well, removing all makeup or skin-care product completely.
Use a cotton swab to apply petroleum jelly around the area to be coloured to prevent smudging and colouring outside the intended areas.
Use an eyelash or brow brush to apply the colour according to the manufacturer's instructions. Remove any excess colour from the area as needed to clearly define your lashes or brows.
Leave the colour on to set. Note: the longer you leave the colour on, the darker it will become.
Remove the colour with shampoo and water.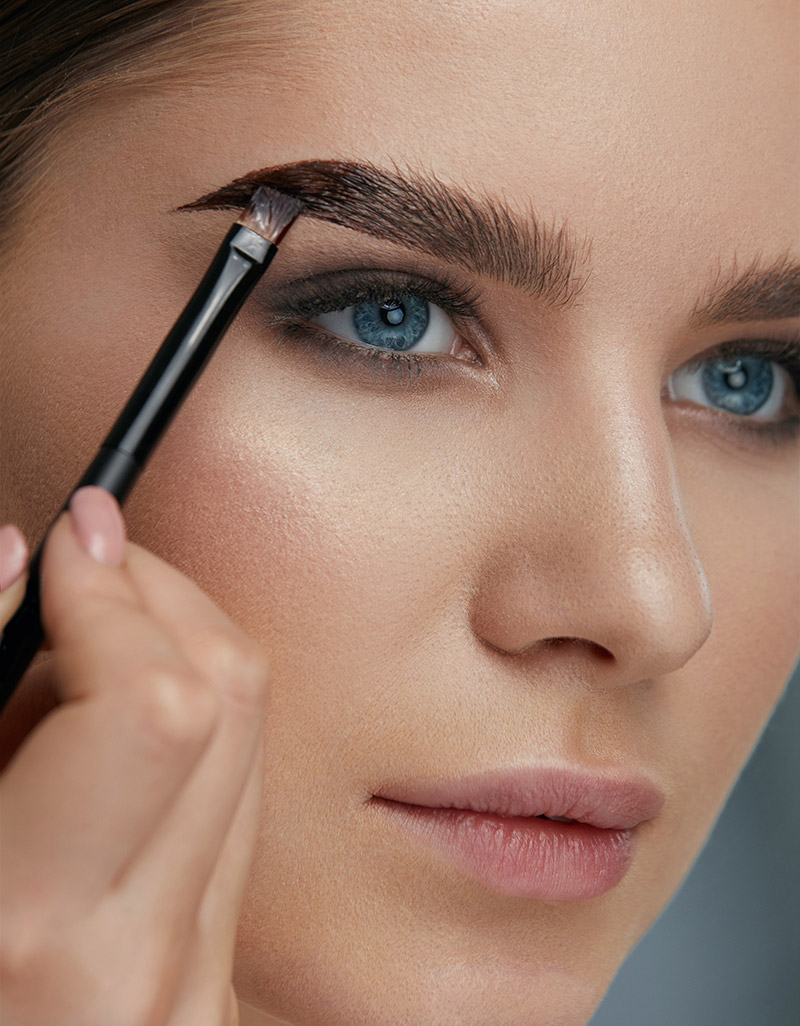 Pro tip: Remove the colour starting with the outsides of your brow first to achieve a softer, more layered look.