Feel like a change? These days, it's easier than ever to get the hair colour you want in the comfort of your own home. All you need to do is avoid these six mistakes and you're sure to get impeccable shine and long-lasting results!
Dyeing damaged hair
Before you dye your hair, ask yourself: are your locks healthy? Will they be able to handle the chemical ingredients that will change their colour? Damaged hair is often very porous—it will absorb more dye. That might not seem like such a big deal, but you should know that excess dye can make hair drier, more elastic and dull. So make sure to take care of your locks before reaching for the dye kit. And what about your tips, are they begging for help? If so, you may want to book an appointment with your hairdresser for a trim.
Dyeing straightened or permed hair
When you straighten or perm your locks, you modify the hair's structure. That's because a perm breaks down the cortex of the hair so you can remodel it to get the look you want. Although the end results are fabulous, perming is not the gentlest way to obtain curls. Furthermore, you wouldn't want the peroxide contained in the perm's fixative agent to dull the colour of your dye. It's best to wait a few weeks between perming and dyeing.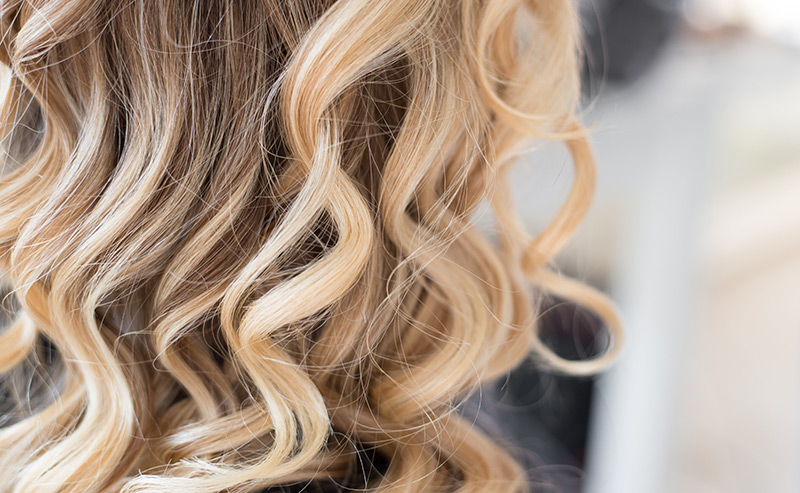 Trying to fix your mistakes on your own
If, despite the myriad precautions you've taken when applying the dye, you see something wrong with the final results, better head to your stylist to fix it. Even though you can correct the colour on your own thanks to various products available at the pharmacy, you may require a lot of skill to get rid of blue, green, orange or any other unwanted highlights. Let the professionals handle it!
Failing to use products adapted to your dye
It's worth repeating again: coloured hair requires special products. Dyed hair is drier, more porous and tends to dull quickly. You want to nourish it and use the right products that will help extend the life of your dye. Look for products that do not contain sulfates and have lots of moisturizing agents.
During touch-ups, applying dye on your entire head
When it's time to conceal grey hair or visible roots, remember that you don't need to apply dye on the entire length of the hair. Focus on the roots, which is the area that needs the touch-up. The rest of your hair will absorb what it needs when you rinse your head. That way, you'll avoid suffocating your hair with excess dye. If you want to boost and revive your colour, you can use a colour mask or a revitalizing treatment between dyes to recover the shine you want.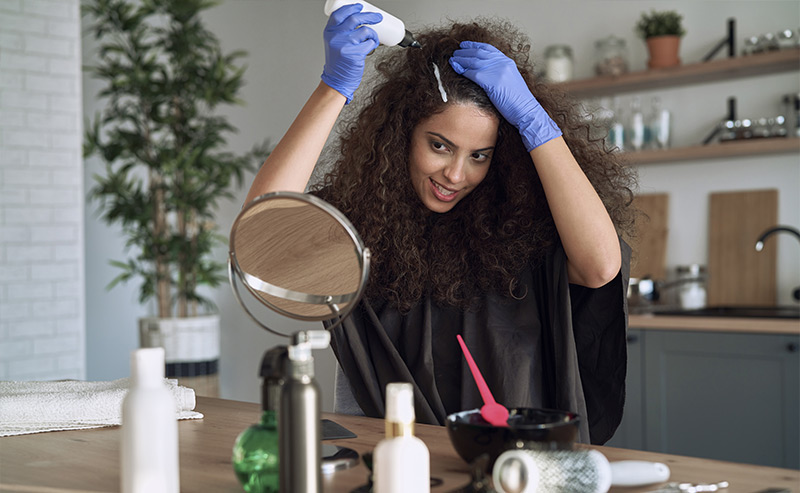 Not using the products provided in the hair dye kit
We've all done it before: ignored the small tube of moisturizing cream that comes in dye kits because we were too excited about seeing the final results of our dye job. But instead of tucking it away somewhere in your bathroom and forgetting about it, go ahead and use the moisturizer. It will help your new hair colour set. Specifically designed to work in tandem with the dye, the moisturizing cream is in fact the best way to get a shiny new colour that lasts.