Formulas, modes of action, application methods… the world of sunscreens is vast!
On April 18, 2019, a top cosmetician addressed this topic with the Jean Coutu Instagram community. Here are some questions and answers!
My skin can't tolerate chemical sunscreens. Can you suggest a mineral sunscreen that doesn't leave any white residue?
With a base of zinc oxide and titanium dioxide, mineral sunscreens can, of course, be relatively dense. However, there are light, non-greasy, non-sticky formulas that become invisible once applied and, as a bonus, leave behind a super-refreshing sensation!
What's the difference between chemical and mineral sunscreens? Chemical sunscreens absorb UV rays; mineral ones reflect them, a bit like a shield.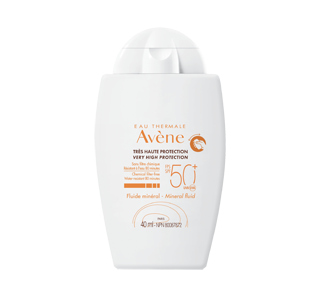 Avène
Mineral Fluid SPF 50+, 40 ml
Light, matt-finish sun care fluid formulated using only mineral based filters, to provide optimum protection for even the most sensitive skin.
Is it better to apply a thin or thick layer of sunscreen?
It's best to use a thick layer to get the most effective protection possible. It's also important to cover the entire exposed surface of your skin (including easily forgotten areas, like the back of your ears and toes!). Be sure to reapply sunscreen every hour if you sweat a lot or go swimming. As for SPF, don't use a factor lower than 30 for long exposures.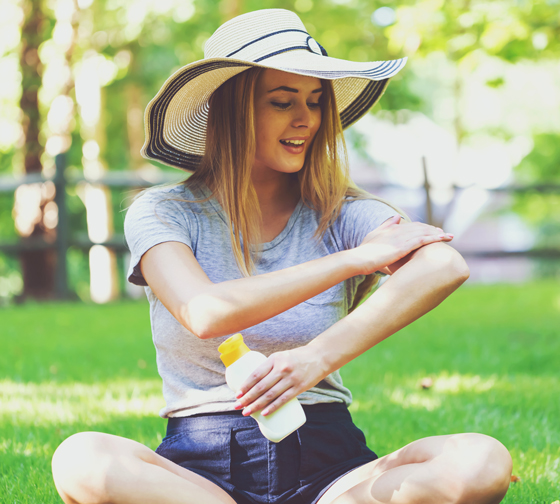 Should I apply sunscreen before or after other facial treatments?
To maximize protection, it's best to apply sunscreen last, after moisturizer, primer and foundation. For busy mornings, use a tinted sunscreen or a protective compact powder, both of which unify and illuminate your complexion while blocking UV rays.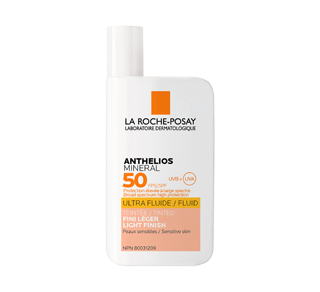 La Roche-Posay
Anthelios Mineral Tinted Ultra-Fluid Lotion SPF 50, 50 ml
100% mineral sunscreen in an universal shade for an instant natural glow. Protects from sunburn. Sensitive skin.
I'm looking for a long-lasting sunscreen and I have oily skin. Do you have any recommendations?
It's important to find a product that won't enhance shine or clog pores. An ultra-light formula with a dry feel is best. Non-comedogenic and non-sticky, it will be absorbed quickly by your skin and allow it to breathe while still offering protection!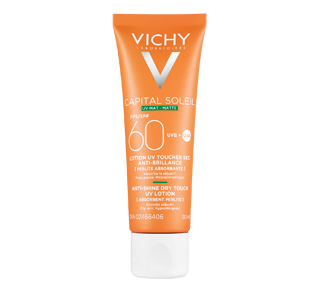 Vichy
Capital Soleil Anti-Shine Dry Touch UV Lotion
High protection SPF 60 broad spectrum UVA/UVB. Formulated for an active lifestyle and outdoor activities. Anti-shine efficacy. Dry touch texture for face. Non-greasy, non-shiny, non-sticky for a light feeling. For normal to conbination skin or oily sensitive skins.
Can you suggest a good moisturizer with SPF for my dry skin?
A moisturizer with SPF is good… but a real sunscreen, that can be reapplied during the day, is better! All we have to do is mix a few drops with our day cream in the morning, and keep the bottle or tube in our bag. We'll be ready for a power walk or a surprise lunch outside!