Dry skin or dehydrated skin? Most of us use these terms interchangeably. But they're not the same, and the conditions don't require the same type of care. So, how do you distinguish between the two to create your beauty routine? Simple… just read on.
One essential difference
Like oily or normal, dry is a term that refers to a particular type of skin—one that produces too little sebum (the natural oil that protects your skin from bacteria and environmental harm). Dehydrated skin, on the other hand, lacks water, not sebum, and is caused by specific factors like exposure to pollution or UV rays, heat, hormonal changes, improper skincare routine, poor hygiene, etc. It's important to note that no type of skin is immune to dehydration. That's right, even oily skin can be thirsty! While the symptoms of dryness and dehydration are similar (another reason they're often confused!), there are a few elements that can help you tell the difference.
Recognizing dry skin
Dry skin is characterized by:
Loss of elasticity;
Dull complexion;
A tendency to wrinkle easily;
Fine texture and tight pores;
Itching;
Fine cracks;
Discomfort.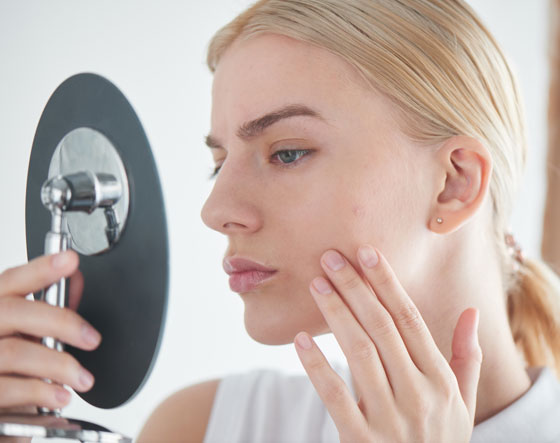 Treating dry skin
If you suffer from dry skin, you have to restore your comfort and the suppleness of your skin before you do anything else. One great way is by using emollient creams that are rich in repairing ingredients and fatty acids. Choose a gentle formula to cleanse your skin in the morning and at night. Try nourishing masks and exfoliate every week to eliminate dead skin cells and make your epidermis more receptive to care products. In no time, your skin will begin to glow.
Our suggestions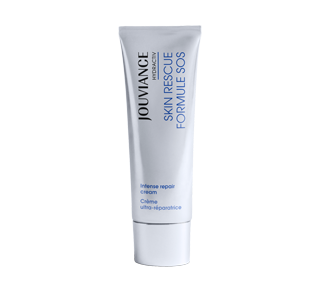 Jouviance
Skin Rescue Intense Repair Cream, 40 ml
This moisture-intense rescue cream immediately soothes dry and irritated skin, and help restore the hydrolipid barrier.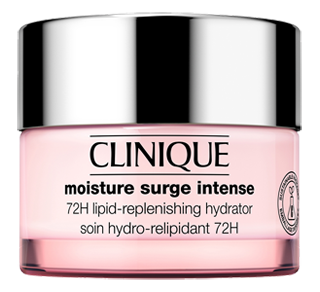 Clinique
Moisture Surge Intense 72H Lipid-Replenishing Hydrator, 50 ml
The rich cream-gel you love delivers an instant moisture boost, and keeps skin continuously hydrated for 72 hours - even after washing your face. With barrier-strengthening lipids and soothing cica. Oil-free. For dry combination & very dry skin.
Recognizing dehydrated skin
Dehydrated skin is characterized by:
flaking of the skin;
tightness, especially after you shower or wash with water;
oily areas, especially in the T-zone (the sides of your nose, forehead or chin) that produce more sebum to compensate for the loss of water. This can make your skin prone to imperfections like pimples, blackheads, etc.
Treating dehydrated skin
If your skin is dehydrated, you need to soothe it and quench its thirst before taking other action. To do that, choose a non-abrasive cleanser and mask with a neutral pH, one that has thirst-quenching agents like hyaluronic acid. Next, choose a cream that provides long-lasting hydration, forming a protective layer that will help your skin retain water. Most of all, avoid greasy textures: your skin doesn't need more oil!
Another good plan to help with dehydrated skin: drink more water and less coffee!