The air is getting colder. It's starting to bite. Humidity levels are decreasing and we're turning on the heat… There's nothing like cold air to dry out our skin and make it lose its radiance. The solution? A total moisturizing cure. Here's a quick look at how you can get spa-quality treatments in your own home to keep your glow alive when the temperature begins to fall.
EXFOLIATE!
When? Once or twice a week.
Why? Exfoliation doesn't just clean your skin deeply by dislodging the impurities that clog your pores, it also makes your skin more receptive to skincare treatments, which makes them all the more effective. Think of it as five minutes well spent!
Technique: After cleansing your skin with a gentle product, apply a scrub in small, circular movements then rinse well.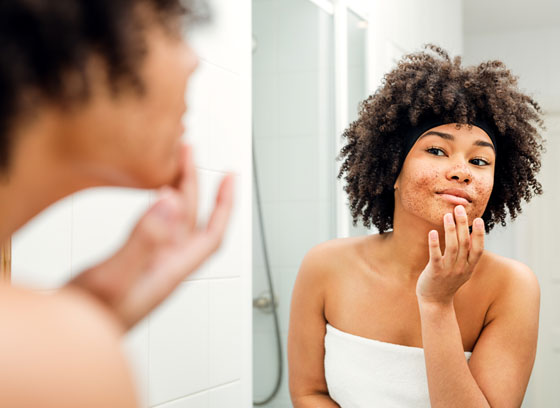 Did you know? It's best to exfoliate your skin at night because the regeneration of new skin cells is at its in the wee hours. There's a reason they call it beauty sleep!
APPLY A QUENCHING MASK
When? Once or twice a week.
Why? Masks are intensive-care products that boost the effectiveness of our regular beauty routine. Bursting with active ingredients, they replenish the skin's supply of water, improve its appearance, give back its softness and suppleness, and increase its resistance to aggression from external causes.
Technique : Apply the mask to the entire face, leave it on for 5 to 10 minutes and then rinse (or massage the excess product so it's absorbed into the skin). If possible, apply your mask while you're in the bath: the heat and humidity will open your pores and stimulate the active ingredients… it's also a nice way to relax. After all, you deserve it!
Psst! If you apply your mask before going to bed, you can leave it on all night for maximum results.
Products : Regardless of whether you prefer your mask in a jar, tube or sheet, make sure it contains re-pulping ingredients, like minerals, vegetable extracts, etc. Want an extra-refreshing sensation? Try gel formulas that are easy to apply and are absorbed quickly.
Remember: even though you want to get the most out of the product, there's no point in spreading it on too thickly. Your skin can only absorb so much, so the excess will be wasted!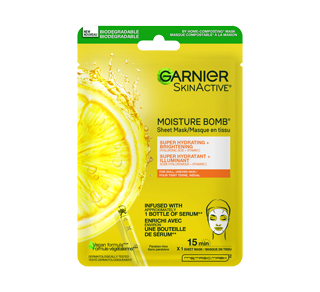 Garnier
Skin Activ Moisture Bomb Sheet Mask Super Hydrating & Brightening, 28 g
Your skin looks dull & needs a brightening shot? Ready, set, glow! Mask up with our revolutionary sheet mask to illuminate and supercharge your skin with a bomb of hydration in 15 minutes! The hydrating formula, enriched with vitamin C and hyaluronic acid, offers an instant boost of radiance. Suitable for sensitive skin
APPLY A SERUM
When? Daily, on clean skin, before applying your moisturizer.
Why? Serums are active concentrates that do several jobs, like reinforcing the effects of the other products you apply. Plus, because the serum generally comes in liquid form, the ingredients penetrate more deeply and easily, targeting specific problem areas.
Technique: apply a small amount of serum to the palm of your clean hand and warm it up. Then, using your whole hand, apply the serum to your face, covering the targeted areas evenly and pressing it into your skin.

Products: Finding YOUR serum isn't always easy, but you should always look for one that best meets your needs.
To achieve a glow, choose an antioxidant serum with vitamin C.
To moisturize, use products with hyaluronic acid.
To counter ageing, look for products with retinol, an effective anti-wrinkle ingredient, or collagen, which helps reduce the appearance of wrinkles and fine lines while minimizing sagging of your skin.
To fight acne, you'll want a product featuring salicylic acid. In addition to exfoliating your skin, it will help purify your skin's pores.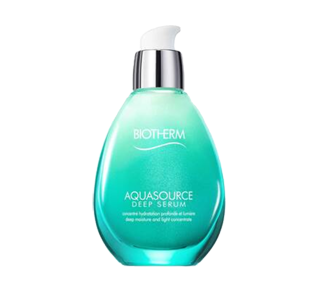 Biotherm
Aquasource Deep Serum, 50 ml
Deep moisture and light concentrate 92% of women who tried Aquasource Deep Serum felt their skin deeply hydrated, luminous and more uniform. 3x more concentrated in thermal plankton cellular water and mannose ( than aquasource) Aquasource deep serum is a deep moisture and light concentrate that leaves skin deeply bound with water: plump, fresh and silky.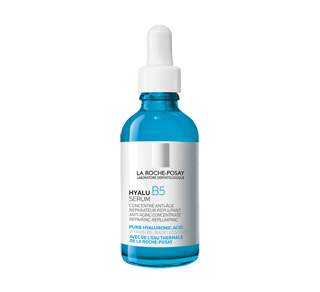 La Roche-Posay
Hyalu B5 Serum, 50 ml
The first La Roche-Posay dermatological correction to help repair the skin barrier, replump skin and reduce wrinkles and fine lines. Skin immediately recovers bounce, suppleness and a healthy-fresh complexion. Wrinkles and fine lines look reduced. Skin looks replumped as if renewed. Hyaluronic acid is the go-to anti-aging molecule used by dermatologists in aesthetic procedures to address wrinkles and reduced skin plumpness. It absorbs up to 1,000 times its weight in water for an immediate plumping effect and long-lasting hydration.
MOISTURIZE
When? Every day, morning and night.
Why? Proper moisturizing is the backbone of your beauty routine. In the mornings, it protects your skin against cold and wind so it doesn't dry out too much during the day. In the evenings, it helps your skin regenerate itself and create sufficient moisture supplies while you sleep. This is one step you don't want to forget!
Technique : Spread a thin layer over your entire face after cleansing and use a little extra for the neck and décolleté areas, which are low in natural oils and particularly subject to drying.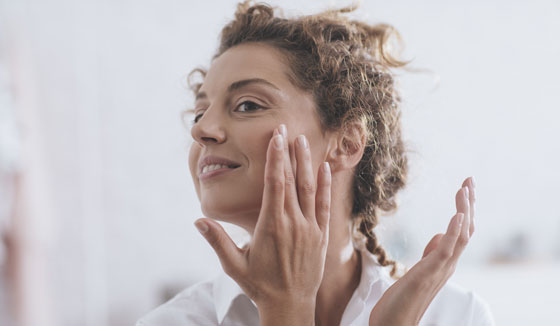 Products: A good moisturizer has three main properties: it acts gently (remember: cold is an irritant); it's long-lasting, and it's appropriate for your particular skin type.
Dry skin prefers moisturizers that are rich in nourishing and emollient agents and have long-lasting effects.
For normal to mixed skin, which produces more oil on its own, choose balms, gels or light creams.
Oily skin needs specially formulated products that eliminate excess sebum, reduce the appearance of pores and minimize imperfections.
Is your skin going through a particularly rough period? Serum to the rescue! Applied before your moisturizing cream, it will boost effects of your moisturizer's active ingredients and increase its overall hydration.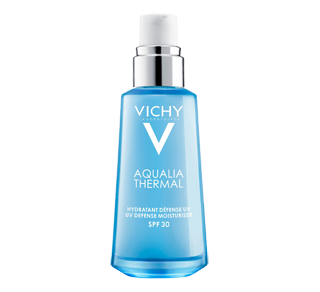 Vichy
Aqualia Thermal UV Face Moisturizer with SPF 30 with Hyaluronic Acid, 50 ml
Sensitive skin needs maximal hydration to fortify itself, and restore its barrier. Enriched with hyaluronic acid, Aqualia Thermal UV soothes and makes the skin more resistant to daily aggressions. Skin is intensely hydrated the skin for 24 h. Because sunlight can accelerate dehydration and skin aging, the filters within Aqualia Thermal UV protect the skin from sun damage. This broad-spectrum protection against UVA-UVB and has an SPF 30.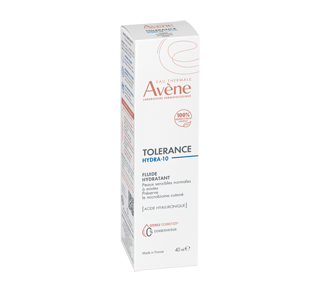 Avène
Tolérance Hydra-10 Hydrating fluid, 40 ml
The 1st biomimetic 48H moisturizer, 100% natural and high safety, preservative-free and fragrance-free.