It camouflages signs of fatigue in a single bound, brightens up your eyes and gives your complexion the pep it longs for…it's your concealer and girl, it's got super powers! Make the most of them and avoid making these mistakes.
NOT PREPARING YOUR EYE CONTOUR PROPERLY.
The areas around your eyes are some of the most sensitive areas of your face. So, it's essential to moisturize them every morning and evening with the appropriate cream, which will nourish your skin, erase imperfections and help reduce wrinkles. This twice-daily routine will ensure that your concealer gets maximum hold and doesn't gather in the folds–which would accentuate their appearance, exactly what you don't want!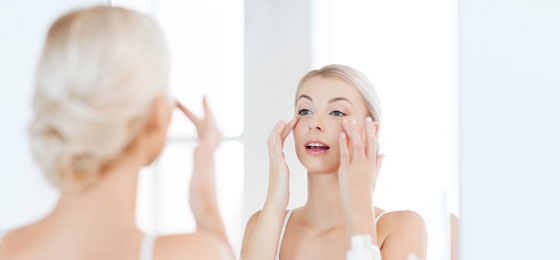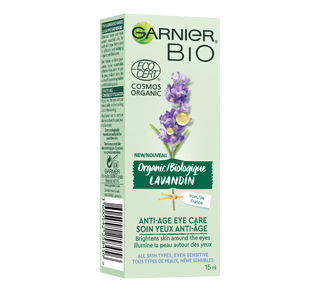 Garnier
Garnier Bio Anti-Age Eye Care with Organic Lavandin, 15 ml
This cream enriched with Organic Argan Oil and Vitamin E replenishes skin with moisture and regenerates smoothness and brightness of skin around the eyes. For all skin types, even sensitive.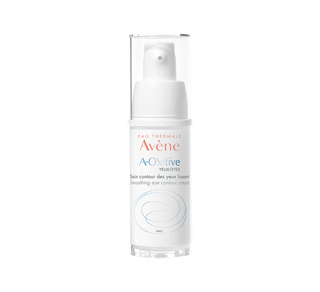 Avène
A-Oxitive smoothing eye contour care, 15 ml
This Smoothing eye contour cream helps to prevent and reduce the first signs of aging and helps to fight against the harmful effects of daily environmental oxidative stressors thanks to the Renewal complex.
USING A COLOUR THAT'S TOO LIGHT
Keep in mind that concealer is used first and foremost to correct, not to illuminate.
By trying to create a luminous look, you could end up wearing a shade of concealer that's too pale for your complexion. Ooops! To avoid panda eyes, select the shade that most closely matches your skin. Do you have very dark circles under your eyes? Start with a thin layer of corrector that will do the best job neutralizing them: if they're a bit bluish, choose a beige or pinkish hue; if they're a bit brown, use beige, peach or orange.
APPLYING CONCEALER AT THE WRONG TIME
As a general rule, apply concealer just before your eye makeup (eye shadow, mascara, etc.) and once your liquid foundation or BB cream has been well absorbed by your skin. Because concealer requires targeted applications, diluting it with your foundation will reduce its power.
However, if you want a smokey eye, start with the eye shadow and then deal with your complexion and dark circles. Otherwise, you risk getting dark pigments embedded in your foundation.
APPLYING IT IN A HALF-MOON SHAPE
Applying your concealer in a smile shape: don't worry, we've all done it. But the best shape to make is an inverted triangle. Make a point on either side of each eye and a third one in the centre and slightly lower than the other two. Blend well by spreading out the concealer in small upward movements (the secret to uniform, natural-looking coverage!). Add some loose powder to set the concealer; because it's oil based, it needs something dry to keep it from sliding out of place.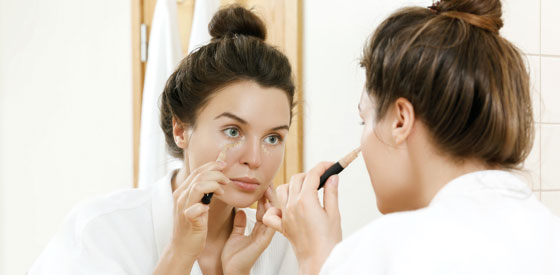 APPLYING CONCEALER WITH YOUR FINGERS
The skin around the eye is much thinner than the rest of your face, so applying a product directly with your fingers is not necessarily the best option. And using your fingers usually means using up more product because the skin of your fingers absorbs some of it. To preserve the outline of our eyes (and to save some of your product), use a sponge or a flat brush with tapered tip. If necessary, use a finger to refine the shading by dabbing lightly (without rubbing!) from one corner to the other of each eye.