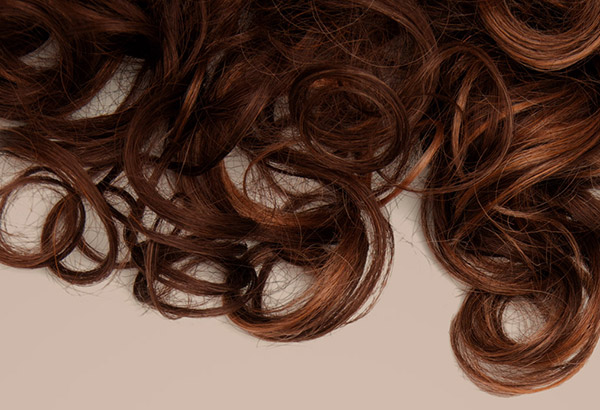 Colouring: how to choose your shade of brown
Brunette's are popular look in fall. Chocolate, copper, cappuccino—there are tons of nuances for brown hair colouring. Here's a little guide to help you find the right shade for you.
First off, we know that with hair colouring, there are no hard and fast rules. Anything is possible, or almost!
You want to choose the shade that best works for you, highlighting your radiant features. Second, opting for brown is a wise choice. Going brunette not only suits everyone, but it easily covers blond, red and even grey hair. That way you can avoid unpleasant bleaching, which seriously damages your hair.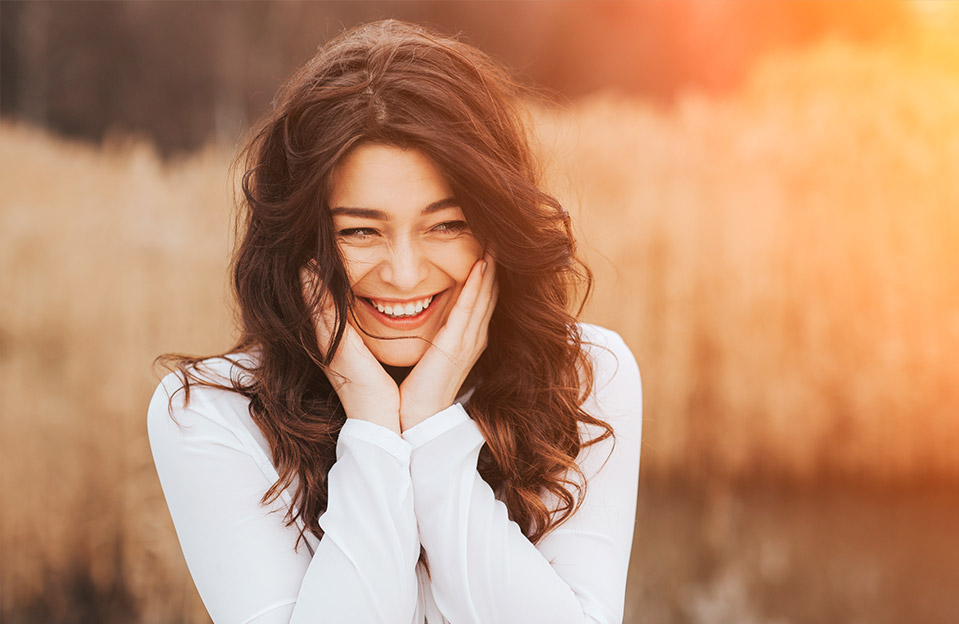 How to choose
your brown...
When you get right down to it, choosing your shade depends on your skin tone and eye colour. Take the time to study both of these features before selecting your shade of brown. Ideally, you should avoid colour deviations and choose a tone that creates a light contrast with your skin.
... according to your
complexion
Olive complexions
Women with olive skin and brown or dark green eyes should favour warm tones like chestnut, brandy or hazelnut.
Porcelain complexions
Do you have extremely pale skin and rosy cheeks? Not to worry: your complexion goes perfectly with ash tones in chestnut or cocoa. However, watch out for golden shades, which can overshadow rather than enhance your beautiful complexion.
Golden to matte complexions
Brighten up your face with warm colours like chocolate or chestnut.
Fair complexions
General rule: women with pale skin tones should add brightness to their hair, which can tend to appear dull. Unless you're going for a look that's unnatural, even gothic, you'll want to avoid extremes, as shades that are too dark will accentuate your pale complexion. Consider a golden brown shade.
Redhead complexions
With fair, slightly rosy skin scattered with freckles, redheads should opt for browns in warm tones: golden, auburn, etc., although almost any colour will work, except very dark shades.
... and your eyes!
Brown eyes
should avoid matte ash shades, which will make your complexion appear dull and faded. Opt instead for warm tones like caramel, whisky or mahogany. This will soften your entire face.
Green and blue eyes
go great with browns that have red tints. Dark brown also brings out blue eyes, so long as your complexion isn't too pale.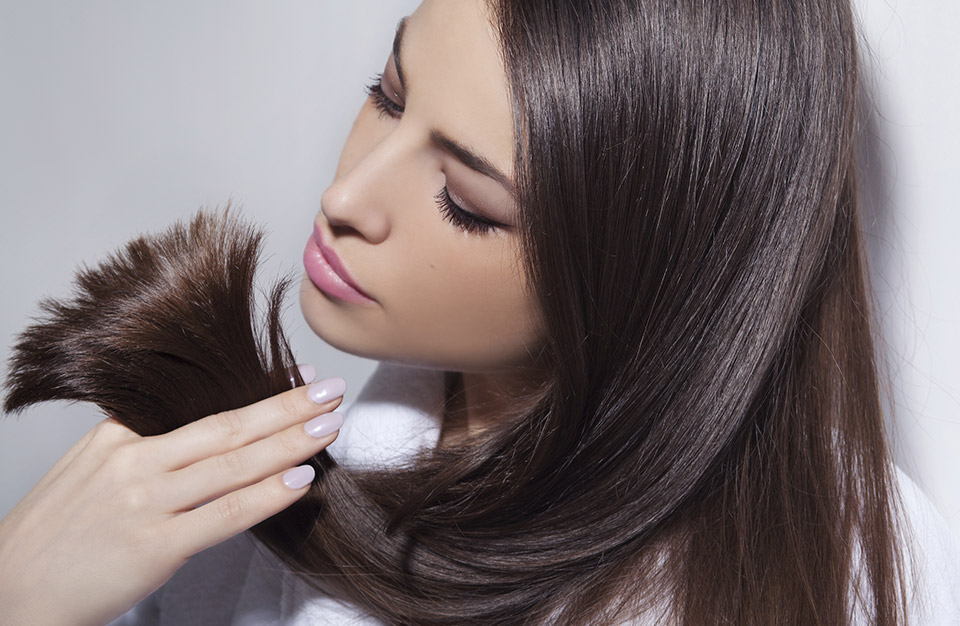 Maintining your colour
Getting great colour is one thing, but keeping it beautiful and vibrant is a whole other matter. Since dark hair is more likely to appear lack lustre, your number one ally is brightness. So be sure to take care of your tresses by hydrating, nourishing and protecting them.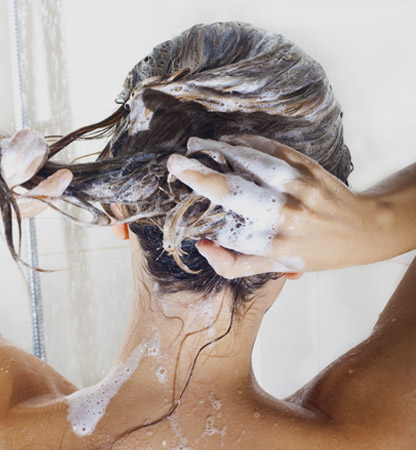 Step 1
Opt for shampoos and conditioners specially formulated for coloured hair.
Why? Because these products have formulas that, in addition to hydrating and nourishing the hair, smoothen the hair fibre, stabilize the pigments and maintain the colour's intensity.
Tip: Don't forget to rinse your locks with cold water to properly close the hair cuticles.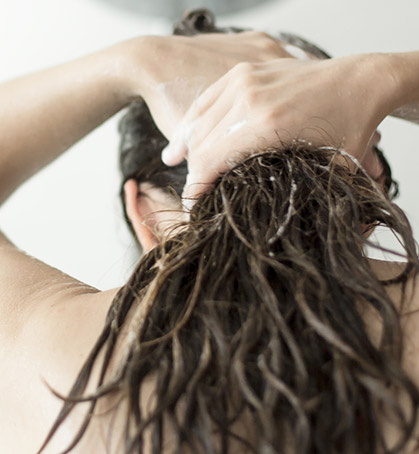 Step 2
Use hydrating masks.
It's no secret that colouring your hair dries it out. So be sure to hydrate your tresses with a nourishing mask once or twice a week or as needed.
Tip: If your hair is particularly damaged—by the sun, chlorine, styling products, etc.—apply a daily mask for one to two weeks as treatment.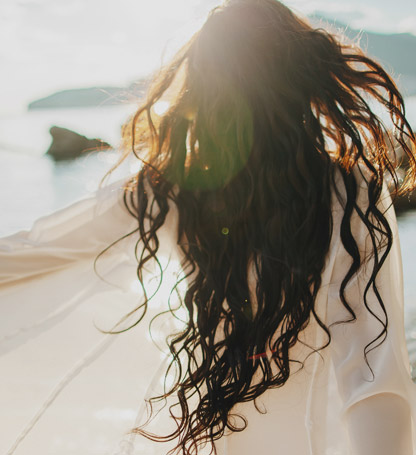 Step 3
Protect your colour from the sun and heat.
Make your colour last longer by making sure you protect your hair from heat—especially styling tools—and the sun's rays. Apply a thermal heat protectant to your locks before styling and use a rinse-free anti-UV or UV-protector product before exposing your hair to the sun.
our suggestions
---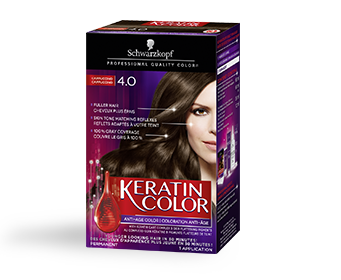 Keratin Color 4.0 Anti-Age Hair Color in Cappuccino from Schwarzkopf
---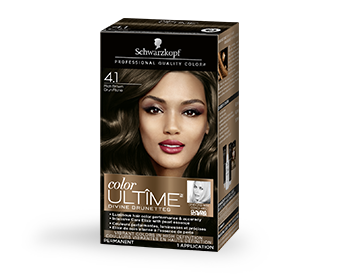 Color Ultime 4.1 Rich Brown from Schwarzkopf
---
Essence Ultime Diamond Color Shampoo from Schwarzkopf
---