Let's face it: we all want THE mascara that's going to give us the longest, most luscious lashes possible. And, while we all feel comfortable with our old stand-bys, there's nothing like a change to add a little spark to life. So why not try a different formula or a new technology that brings out the very best in your lashes!
Here are a few new variations on some classic themes. Who knows, you might find a new favourite!
FROM CLARINS
PROVEN CLASSIC: SUPRA VOLUME
NEW FOR YOU: WONDER PERFECT
If you loved the thickening power, rich colours and nourishing ingredients in Supra Volume, you've got to check out Wonder Perfect! It has the same great benefits, but with new bonus lengthening and curving features.
We love this mascara for the "falsie" look it creates, but also for its vegetable-wax formula, which nourishes your lashes, keeping them light and supple.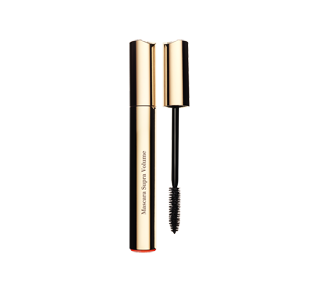 Clarins
Supra Volume Mascara, 8 ml
The volumizing mascara which combines the effectiveness of make-up with lash care expertise, to volumize instantly and after several applications.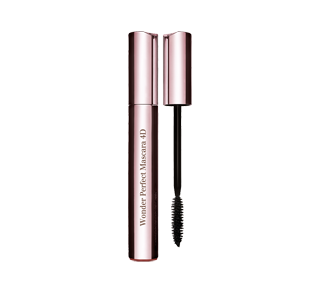 Clarins
Wonder Perfect Mascara 4D, 8 ml
Panoramic, light, supple lashes. A formula breakthrough from Clarins for those who want it all from their mascara and flawless results. Incredible volume, infinite length and spectacular curl, for beautiful, panoramic lashes.
FROM L'ORÉAL PARIS
PROVEN CLASSIC: VOLUMINOUS ORIGINAL
NEW FOR YOU: AIR VOLUME MEGA MASCARA
The name says it all! If you loved original Voluminous, you're sure to adore new Air Volume Mega Mascara. Like its older sister, this mascara creates silky, ultra-rich lashes in a single coat. Plus, the airy whipped formula coats lashes generously without weighing them down. And the cushioned brush, with its long and short bristles, makes application a breeze. As an extra benefit, the packaging is designed to preserve the lightness of the formula to ensure your eyelashes reach seventh heaven every time!
We love this mascara because it offers the perfect combination of extension, definition and hold!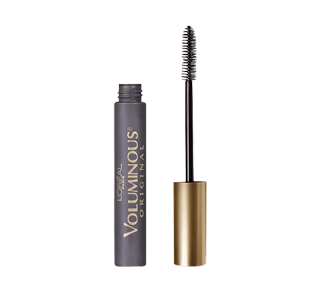 L'Oréal Paris
Voluminous Original Mascara, 8 ml
The unique maximizing formula quickly thickens and builds lashes in a single application for a full and dramatic look. The volume maximizing brush thickens lashes evenly and smoothly, leaving them soft with virtually no flakes, smudges or clumps. Clump-resistant. Fragrance-free. All-day wear Ophthalmologist-tested and allergy-tested. Suitable for sensitive eyes and contact lens wearers.
FROM MAYBELLINE
PROVEN CLASSIC: GREAT LASH
NEW FOR YOU: LASH SENSATIONAL SKY HIGH
How would you like a mascara that's pleasant to apply, lengthens your lashes and keeps them well moisturized all day? If you're thinking that Great Lash already does that, this new product rises to a whole new level: Lash Sensational Sky High. With its bamboo-extract-infused formula and fibers, this mascara will take your lashes to luscious new heights.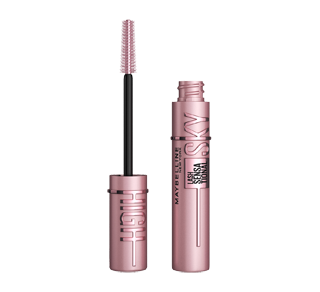 Maybelline New York
Lash Sensational Sky High Mascara Full Volume, 7.2 ml
Get sky-high lashes every time with Maybelline's New York Lash Sensational Sky High mascara in blackest black. This is a long-lasting mascara that delivers full volume and limitless length with every application, so you get the long-lengthened lashes you desire with every single use.  Whether you prefer a bold eye look, or a more natural look, your eyelashes will be sure to stand out. With the exclusive flex tower mascara brush, you'll be able to reach every lash for the most lengthening, showstopping look. For a night out, or a casual brunch, you'll be photo ready as your lashes will make an impact from every angle.  For best results, simply hold the Maybelline Lash Sensational Sky High mascara's flexible brush against your lashes and extend from root to tip repeatedly until you get the volume and length you want. Then when you're ready, it's time to go off and show off your new lashes. Lash Sensational Sky High. Sky-high length and volume.
FROM LANCÔME
PROVEN CLASSIC: HYPNÔSE
NEW FOR YOU: LASH IDÔLE
We all fell under the spell of Hypnôse, with its super-dense, high-def formula. Now, all eyes are on Lash Idôle, featuring a new formula that boosts volume instantly and a special brush that separates your lashes gently while adding volume.
We love this mascara for its ultra high-volume formula and its super-rich colours that shine out with a single stroke!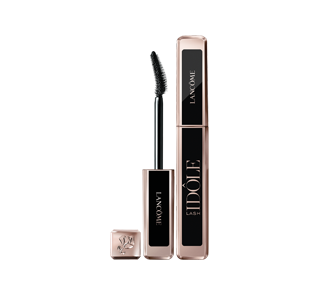 Lancôme
Lash Idôle mascara, 8 ml
Hit your lash goals with Lancôme's new lash Idôle lash lifting & volumizing mascara. A revolutionary non-clumping mascara that targets every single lash for instantly fuller, lifted eyelashes. This lash lift mascara provides lifted, fanned out lash volume. It is a clump-free and smudge-proof mascara that lasts for up to 24 hours while being easy to remove. It's truly the best mascara for long eyelashes and volume.
FROM PUPA MILANO
PROVEN CLASSIC: VAMP!
NEW FOR YOU: SEXY LASHES
We all know that Vamp creates fiery eyes and ultra-dramatic lashes. But now, she has a little sister and her name says it all: Sexy Lashes. This new sibling is clearly a member of the same family, with the same hyper volumizing formula that combines waxes and resin, the same curved brush and the same dense pigments—but now with a bolder, more intense look that's sure to be turning heads!
We love these mascaras for their instant falsie effect, ideal for those special occasions, wherever they might be!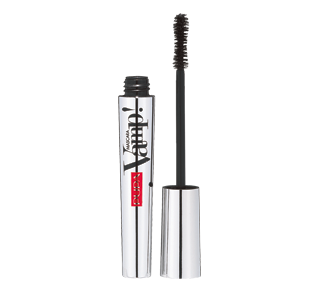 Pupa Milano
Vamp! Mascara, 9 ml
Exceptional volume and exaggerated lashes for superstar eyes in just a few seconds.
SECRETS OF THE PROS
For optimal results…
Start by applying a drop of formula to the tops of the lashes: you'll get extra volume that way!
Apply the mascara from the bottom to the top in a single stroke. You can also add a little zig-zag movement to the brush during application to help separate the lashes.
If you're going to apply a second coat, do it within a couple of seconds, otherwise you risk causing clumps and having the lashes stick together.