New from Blue Therapy: adding oil to your favourite beauty products!

There's no doubt about it: a hectic lifestyle can wreak havoc on the quality of your skin. That's why Biotherm has added two new super products to its Blue Therapy line, combining the freshness of a cream with the nutritive powers of an oil. The result: a dynamic duo that promises to restore your skin's radiance.
Step

NIGHT:
SERUM-IN-OIL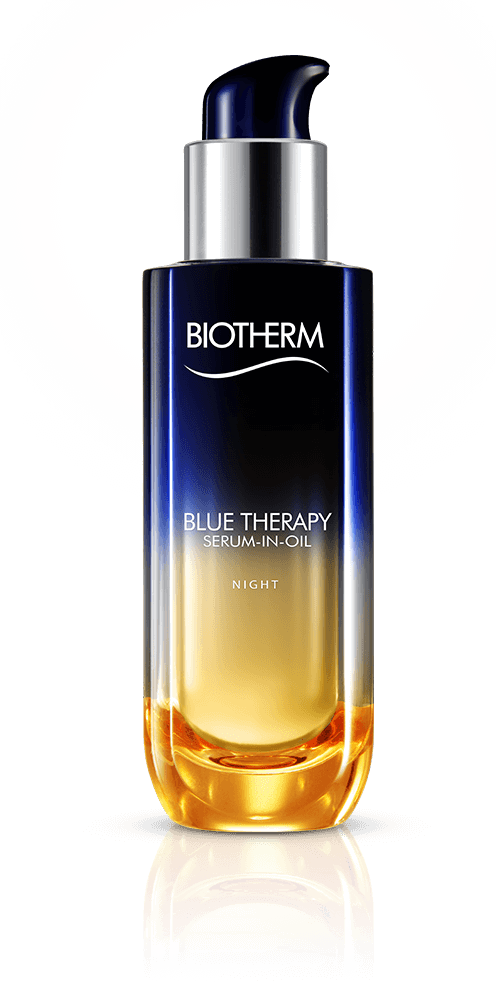 What is it?
For the first time, Biotherm has combined an oil with a powerful serum to create a fantastic serum-in-oil that instantly transforms to fuse with the skin, working throughout the night to repair the cutaneous barrier. It is nothing short of miraculous!
Why use it?
At night, when your skin is no longer subject to external aggressors like UV rays, wind, pollution, etc., it goes into recovery mode. This is the ideal time to apply anti-aging cream that promotes cell renewal.
The star ingredient?
Ulkenia, a micro-algae rich in omega-3 fatty acids with a lipid composition that closely matches your skin. As the skin is mostly composed of water, it has a closer connection to aquatic organisms than with terrestrial plants. That's why the Blue Therapy line favours ocean ingredients. As well as ulkenia, this elixir contains additional marine ingredients that accelerate skin recovery at night.
Who should use it?
Its light, non-oily and non-sticky formula is suitable for all skin types that could use a dose of firmness and comfort. This way for younger-looking skin!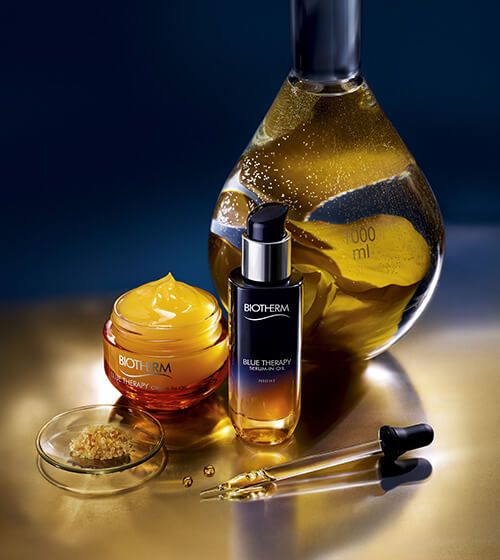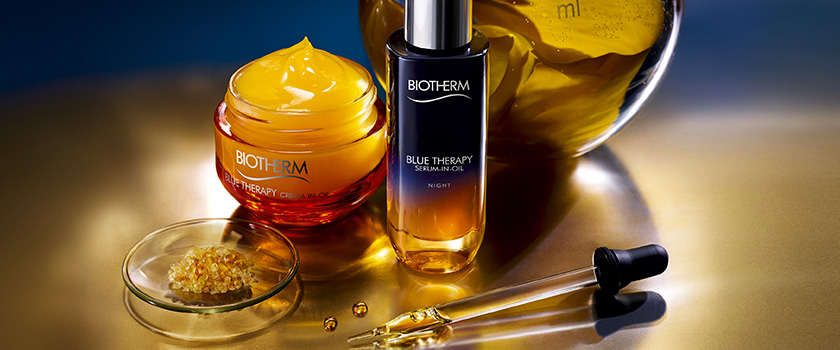 What results can I expect?
Night after night, the serum works to reduce your skin's wrinkles, improve its elasticity and enhance its radiance. In concrete terms, after four weeks of use, you'll notice your skin is re-plumped, with a refined texture, brighter complexion and less visible fine lines. This serum gives your skin a serious boost!
How do I apply it?
It's easy! To wake up with a fresh, rested appearance, apply the recommended amount of serum-in-oil to your cleansed skin, massaging your face from the centre outwards, taking care to avoid the eye area. The product can be used alone or under your regular night cream. After that, simply hit the hay and let the product work its magic.
What is it?
The name says it all: it's a cream that turns into an oil. Oh yes, it's possible! This Biotherm exclusive innovation combines sea sugars with natural oils to create an ultra-regenerative formula. Blending these two textures and their many benefits is made possible thanks to nanoemulsion technology, which allows the oil droplets to break upon contact and be more easily absorbed by the skin.
Why use it?
While your skin recovers at night, in the daytime it plays a defensive role, requiring a moisturizer to protect it from pollution, the weather and the spread of bacteria.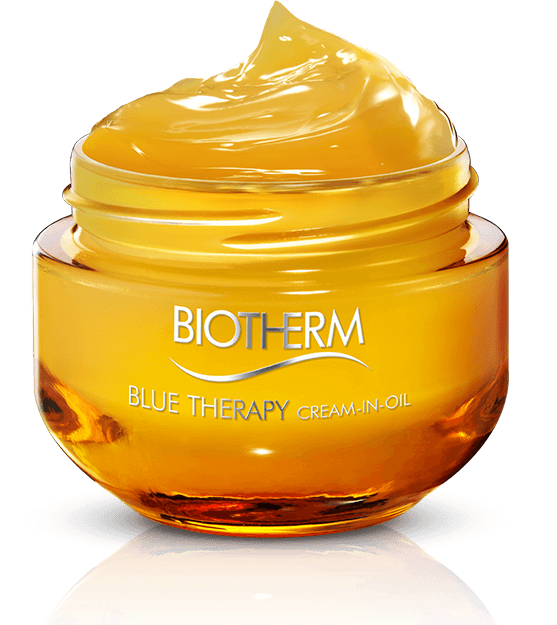 The star ingredient?
Marine ConnectumTM, a reconstructing sea sugar that, when combined with natural oils, repairs skin quickly and thoroughly. As with the serum-in-oil, its composition is so similar to your own skin that it instantly penetrates the epidermis, directly repairing wrinkles and improving elasticity, tone and radiance. Talk about symbiosis!
Who should use it?
Women who want to slow and reduce the signs of aging, regardless of their skin type.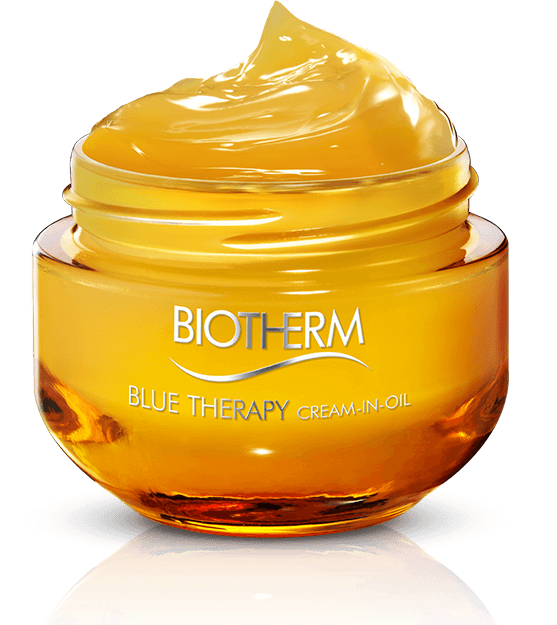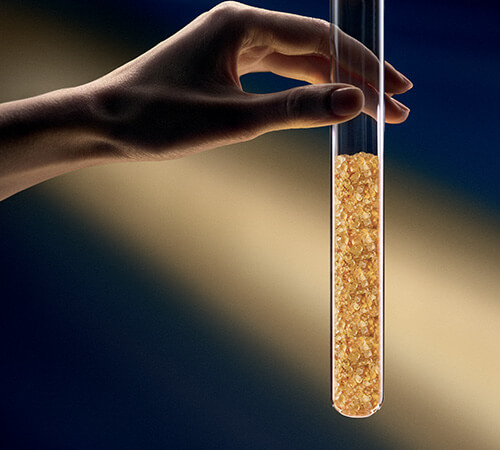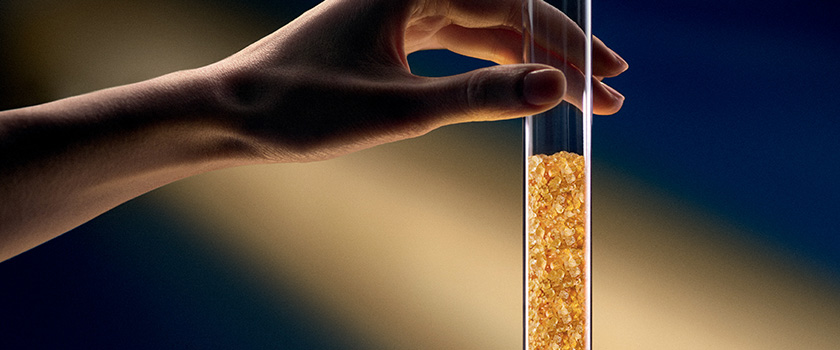 What results can I expect?
After just two weeks, your skin will look smoother, firmer and more radiant. Goodbye signs of fatigue and aging!
How do I apply it?
Add it to your morning skincare ritual. Like with the serum, delicately apply the cream to your face, massaging it in from the centre of the face outwards, making sure not to forget the neck.