There's no better time than the arrival of spring to spruce up your beauty routine with the latest must-have products. Here are 10 suggestions for indispensable tools and products to freshen your look for the new season.
Foundations
Today's trends are towards fresh, healthy, radiant complexions. And these products offer great ways to help achieve it. In addition to concealing imperfections and reducing signs of fatigue, these products are great at reflecting light... everything you need for smooth skin and a fresh, totally Instagrammable look.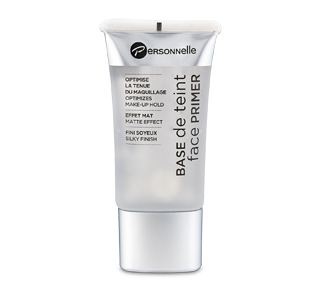 Personnelle Cosmetics
Face Primer, 30 ml
Makeup primer is specially designed to cover up skin imperfections, brighten the complexion and extend the wear of foundation and other powders. Ideal for mattifying and smoothing the skin, the Personnelle Cosmetics Face Primer reflects light and enhances your makeup, rendering it flawless, even and long-lasting. In addition to preparing your skin for makeup, it reduces the appearance of fine lines and wrinkles. It has a silky, beautiful finish. Tip: Skip the foundation and just use primer for a more natural look. An essential step in your beauty regimen!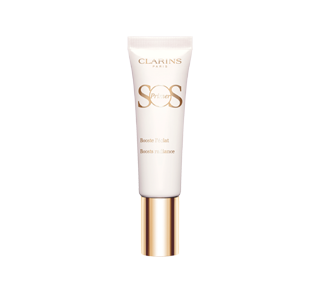 Clarins
SOS Primer, 30 ml
SOS Primer's fluid texture guarantees easy application with no "mask" effect for a natural effect and comfortable skin all day long.
Illuminators
Whether in powder, cream or liquid, illuminators should have a special place in every beauty kit. And no wonder! They promote healthy-looking complexions with a natural glow. But what type is best for you? Here are a few pointers:
Liquid
These silky illuminators work wonders when combined with foundation and they're perfect for a creating a pearly or golden veil on certain strategic areas of your face. Best of all, these illuminators feature a dropper applicator that ensures just the right dosage and precise distribution. Plus, their liquid texture is great for moisturizing dry skin all day long.
Cream
With their thicker formula and creamy-soft finish, these illuminators are ideal for hectic mornings or quick touch-ups throughout the day. Just apply some to the desired areas with the tip of the stick and then blend it in with your fingers. It's a snap!
Powder
Perfect for combination or oily-type skins, these brush-on illuminators boost your radiance without adding shine. You can also mix powder illuminators with your eye shadow for even greater radiance. Stunning!
Facial massage tools
Over the past couple years, facial massage tools have become more popular than ever! One of the most popular tools is the massage roller, designed to stimulate circulation and promote skin elasticity, while reducing the appearance of wrinkles and dark circles. It's ideal for all skin types, even the most sensitive, and it's really simple to use: just roll it over your face for 5 to 10 minutes, mornings and evenings, after you apply your moisturizer. Try keeping it in the fridge between uses because the cold itself also stimulates better circulation.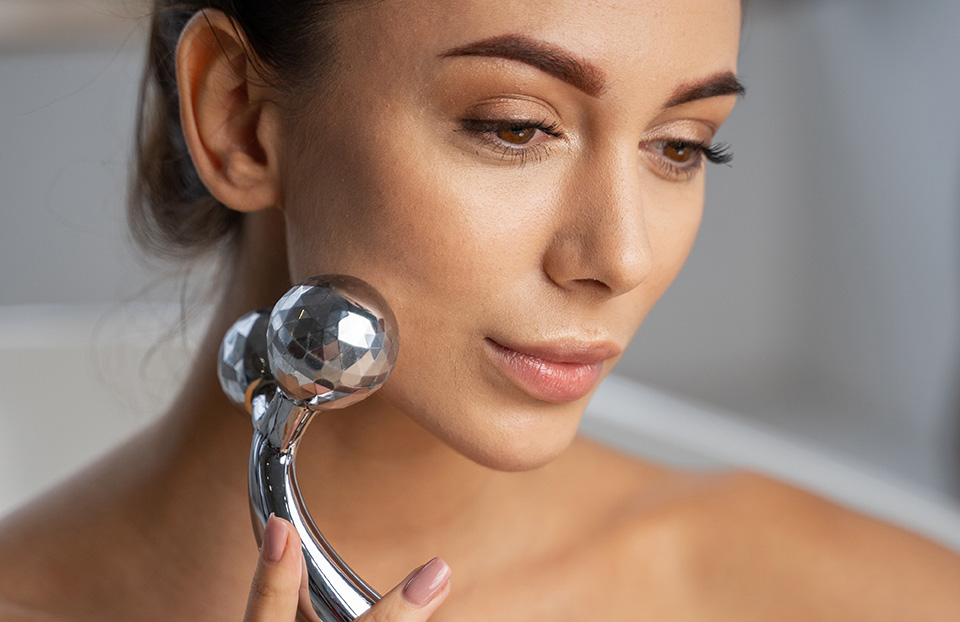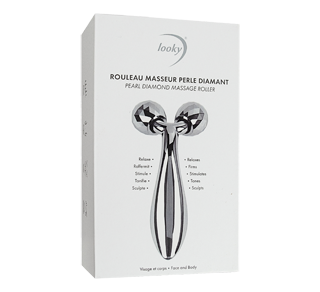 Looky
Pearl Diamond Massage Roller, 1 unit
Face and Body Relaxes Firms Stimulates Tones Sculpts
Colourful eyeliners
One hot trend these days is the addition of bright colours to your eyelids to express your personal style. Just pick a colour and draw a line along your lash line for a fresh, bold look. While you're at it, why not try a little glitter or a metallic shade! Get your creativity on, girl!
Reusable makeup-remover towelettes
Say bye-bye to absorbent cotton balls or wasteful cloths when it comes time to remove your makeup. Today's trends are all about economical, local and eco-friendly cleaning solutions that remove your makeup naturally without damaging your skin—all while reducing the amount of waste you generate.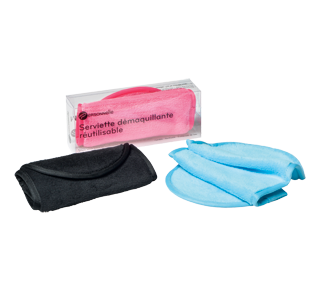 Personnelle Cosmetics
Reusable Make-Up Remover Towel, 1 unit
Machine washable. Reusable. Can be used with water.
The brush-dryer
A TikTok favourite, the brush-dryer, also known as a blower brush, has become a super popular hair-styling tool over the past few years. This easy-to-use, 3-in-1 styling tool dries your hair, while styling it and adding volume. Plus, you can use it on damp or dry hair for salon-quality styling right in the comfort of home!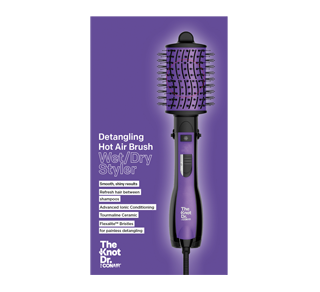 The Knot Dr. by Conair
Detangling Hot Air Brush Wet or Dry Styler, 1 unit
The world's best hair-detangling technology is now available in a hot air brush. An excellent styling tool for all ages and hair types. Dry and style your hair in one easy step. Use on wet hair – no pull, no damage. It's painless, knot surgery! Our knotectomy made simple has 176 flexalite bristles. Just the right number, spaced just the right way. Epoxy tips gently massage scalp for painless detangling.
Red, glossy lips
Like a true classic, red lips will still be in this spring. And no wonder: it's a timeless, versatile colour that's right for any season, no matter what the finish, matte or satin. You can even add a layer of gloss for a bolder, more brilliant effect.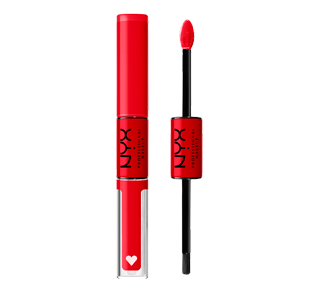 NYX Professional Makeup
Shine Loud High Shine Lip Colour, 1 unit
16h loud shine lip color! Meet our 1st ultra-pigmented high-shine lip color, with up to 16hr no transfer wear. Lightweight and comfy on the lips, this vegan formula delivers 1 swipe loud color with an ultra-glassy, non-sticky shine finish.
Intense blushes
Like illuminators, blushes are another must-have product that comes in powder, cream and liquid formulas. But this year, intense blushes that were popular in the 80s are enjoying a real comeback. The intense-blush technique involves applying blush to non-traditional areas of your face, like your temples and eyes to add intensity and give you a tanned, outdoor look, that's perfect for late spring and summer.
Metallic eyeshadows
Bronze, gold and silver are in the spotlight this year for both eyeliners and eyeshadows. Why not try something shimmery or glossy for your eyes. Or be bold and mix different shades for even more variety.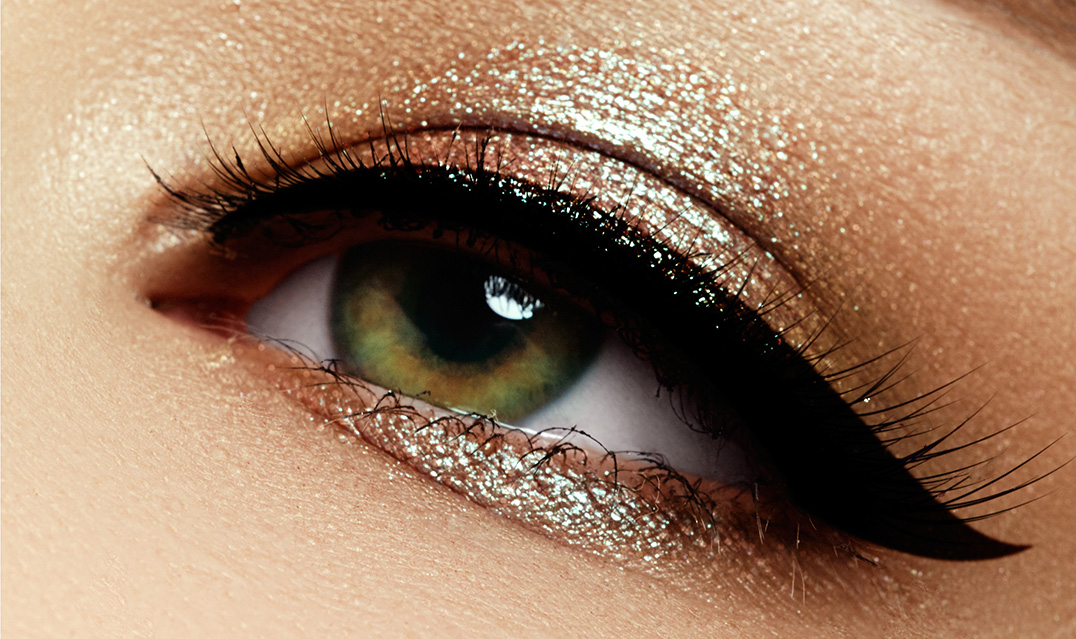 Eco-friendly products
Today more than ever, the desire to minimize our environmental footprint extends all the way into our cosmetics kits. If that sounds like you, check your product labels for natural, vegan, organic, local and/or cruelty-free ingredients, and go with trusted brands that have a genuine environmental commitment.