Swept in with the Korean beauty wave a few years ago, charcoal found a place in your skin-care routine and it's here to stay! Take a look at this purifying agent and its multiple uses.
This type of charcoal is made by burning wood, bamboo or walnut shells. Its manufacturing doesn't require any chemicals, so it has the advantage of being ultra-natural. And the bonus is, it's very inexpensive.
Why charcoal?
The main asset is its very high absorption power. Because it's porous, it easily draws out impurities, bacteria and oil and it's so strong that it can hold several times its own weight! Another advantage is that no matter how absorbent it is, charcoal isn't drying, so you can use charcoal-based products daily without risk of damaging your skin.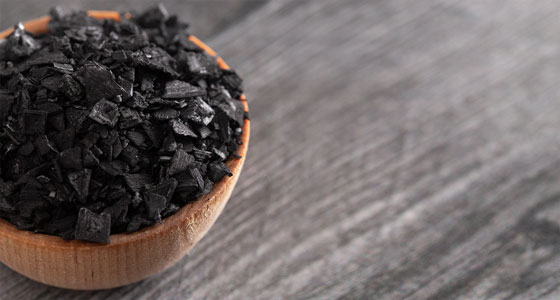 A key ingredient for facials
Because it absorbs sebum and dirt, charcoal is excellent for unclogging your pores, cleansing your skin and preventing the appearance of comedones and small pimples. It also helps fight free radicals generated by pollution, UV rays and other oxidative stress factors, making it an excellent ally for slowing down your skin's aging.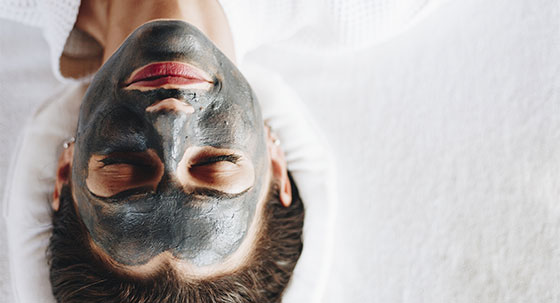 Who's it for? Charcoal is the best friend of combination and oily skin, both of which produce a lot of oil. But anyone can incorporate it into their routine, be it in a daily cleanser, a konjac mask or a sponge–it's also perfect as a gentle exfoliant. And, it's particularly helpful during the summer, when perspiration and dust can clog your pores.
Charcoal for your hair
The absorbent properties of charcoal aren't just beneficial for your face, they're also good for your scalp and hair cuticles. In a shampoo, conditioner or maintenance treatment, charcoal removes excess oil and impurities, and cleans your hair thoroughly from roots to tips. And because it doesn't absorb water, it preserves your scalp's healthy balance and doesn't dry up the lengths of your hair. It actually releases minerals that can give your hair strength and vitality, so there's no risk of your hair turning to straw!
Black toothpaste = an immaculate smile!
Brushing your teeth with charcoal is an excellent way to eliminate bacteria and surface stains. The practice has become more and more popular: there's charcoal in the bristles of some toothbrushes, and many more toothpastes containing charcoal are appearing on store shelves every day. Try one and see for yourself!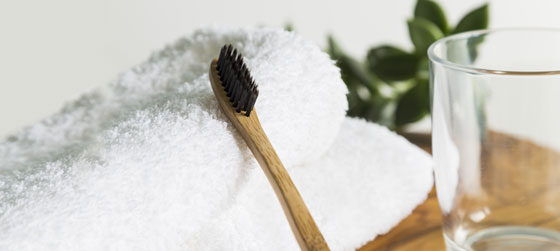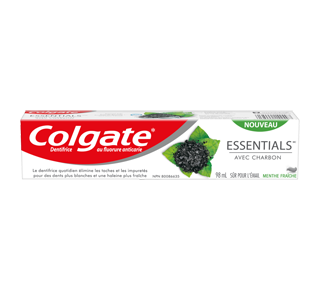 Colgate
Essentials with Charcoal Toothpaste , 98 ml
Colgate essentials toothpaste with charcoal removes stains and impurities for whiter teeth and fresher breath. Colgate essentials toothpaste is a line of toothpastes that clean and deliver freshness. This toothpaste with charcoal is enamel safe and good for daily use. The fluoride formula provides protection against cavities.