Enhancing your look without overdoing it can be a delicate operation if you wear glasses. Follow these three makeup tips to handle this challenge like a pro!
1. Pay special attention to your under-eye bags
Frames create shadows under your eyes, so be sure to conceal your dark circles with attention to fine details. Use a fluid, moisturizing product, which will blend well with your skin and preserve its natural texture. For even better results, be sure to moisturize the contours of your eyes first and allow the product to penetrate before applying concealer. Then set the concealer with a translucent powder.
2. Lighten up your look
Add brightness to eyes that are darkened by glasses with a touch of light makeup at the inner corner of each eye and above and below the irises.
Avoid thick eye liner, which tends to weigh down the eyelids. It's better to use a thin line of eyeliner on the inside (the mucousy part) of each upper eyelid. As for mascara, a volumizing and waterproof formula is best. Avoid lengthening formulas that might make your lashes brush up against your lenses.
It's better no to apply any makeup on your lower eyelid and lashes so you don't accentuate the shadows under your eyes.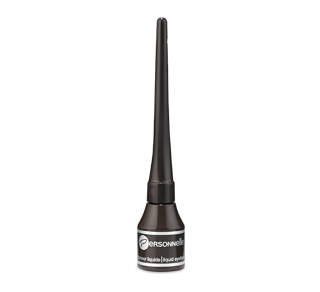 Personnelle Cosmetics
Liquid Eyeliner, 3 ml
Create a bold cat eye with the Personnelle Cosmetics Liquid Eyeliner! The soft tip enables precise application with no mess. The ultra-pigmented colour stays intense and striking all day long.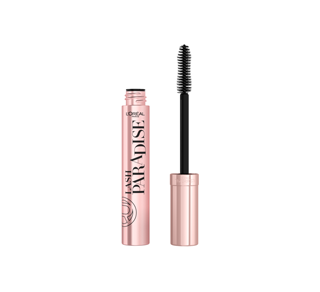 L'Oréal Paris
Voluminous Lash Paradise Mascara, 8 ml
Take your lashes to paradise! There is L'Oréal Paris' first mascara for voluptuous volume and length, and a dramatic effect.
3. 'Work' your eyebrows and your complexion
Some people hesitate to make up their eyebrows because they're afraid of creating a severe look. But don't worry–with or without glasses, made-up eyebrows can actually balance your overall look. The point is to emphasize your eyebrows without accentuating them too much and to harmonize their lines with your natural arches. Pluck them as needed and then fill them in with a pencil or a powder that's close to their natural colour. Whatever you do, use a light hand!
Blush is also your ally. Playing with it counterbalances the "weight" of your glasses on the upper part of your face. Just apply the majority of the colour on either side of your cheeks and up slightly toward each temple. Blend the blush well and avoid hues that are too intense, especially if your eyeglass frames are already thick and/or colourful.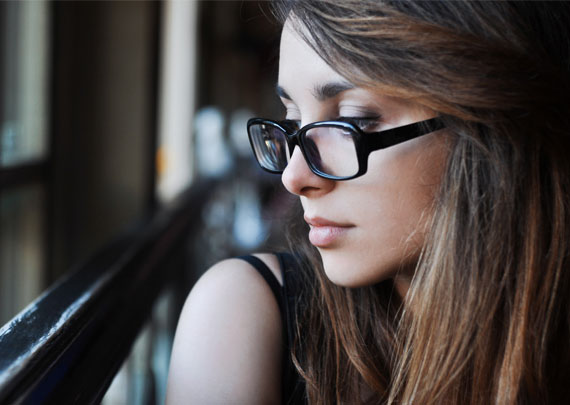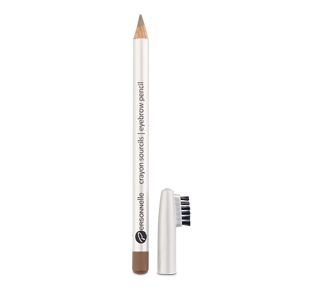 Personnelle Cosmetics
Eyebrow Pencil, 1.1 g
Enhance your look with the Personnelle Cosmetics Eyebrow Pencil. With its powdery texture and carefully selected colours, you can redefine your brows without worry. The built-in brush allows you to tame rebellious hairs and blend the colour for a more natural look.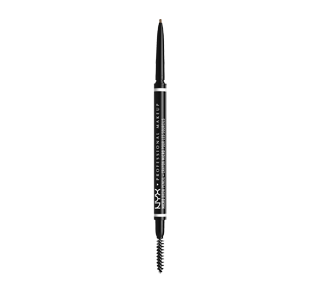 NYX Professional Makeup
Micro Brow Pencil, Eyebrow Kolh Pencil, 0.16 oz
MICRO BROW PENCIL: A micro mechanical brow pencil that shapes, defines and fills in sparse brows for a natural look.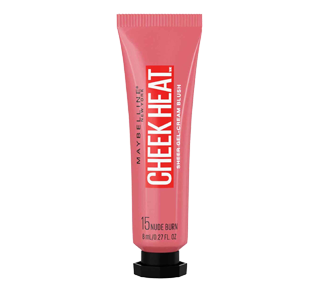 Maybelline New York
Cheek Heat Gel-Cream Blush, 8 ml
Create a natural-looking flush of color, instantly.
Your eyes may look different depending on the type of glasses you wear. If you're nearsighted, they'll look smaller, so use eyeshadow to enlarge them and use your makeup pencil sparingly. And if you're farsighted or hyperopic, they'll appear bigger. So, be sure to apply your eye makeup with a light touch.