What if we told you that you can get rid of acne pimples faster than ever? Read on and discover how these pimple patches work.
The power of hydrocolloid
Pimple patches come in the form of a small sticker that you apply directly to the pimple. The patches contain hydrocolloid, which absorbs excess liquid from the pimples, thereby reducing inflammation and the time it takes the pimple to heal. What's more, hydrocolloid also helps eliminate the pimple without drying out your skin. And the patches themselves cut off oxygen, which prevents bacteria from surviving to help eliminate pimples even faster.
Helpful tip:
Avoid trying to pop the pimples. You might only make the situation worse by spreading bacteria to other parts of your skin.
How do the patches work?
Pimple patches are very easy to use. Here's how...
Cleanse your skin thoroughly and pat it dry.
Gently peel off the patch and apply it directly to the pimple.
Leave it on overnight. You can also wear the patches during the day if you like and camouflage them with a little concealer.
Psst...
Pimple patches only work on open pores, so they have no effect on subcutaneous pimples (the ones under your skin).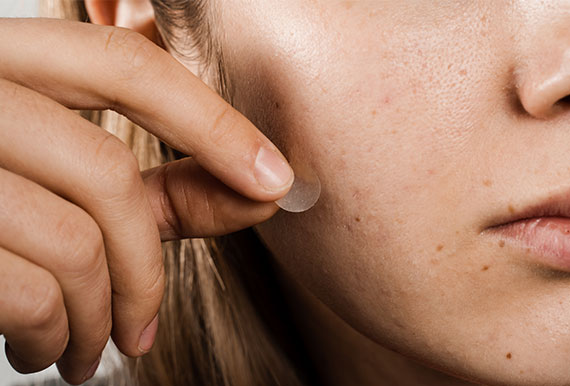 Our suggestions
Blume Buds patches
Shaped like cute little purple flowers, these patches absorb humidity, excess sebum and the impurities that get trapped in minor skin imperfections, calming irritation and unifying your complexion.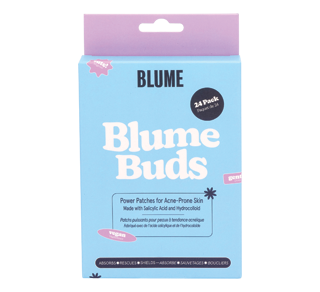 Blume
Blume Buds - Power Patches For Acne Prone Skin, 24 units
Absorbs Rescues Revives Shields Biodegradable Gluten Free
Mighty Patch from Hero
Fortified with the highest quality hydrocolloid, these patches extract impurities overnight without using harsh chemicals that can dry out your skin.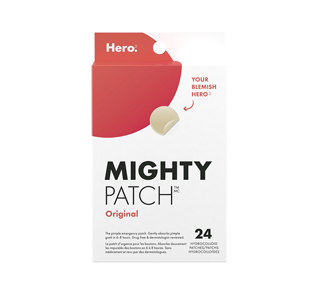 Hero
Mighty Patch Original Hydrocolloid Acne Patches, 24 units
Got a pimple emergency? Skip the pimple cream and try Mighty Patch Original: a hydrocolloid acne patch that visibly shrinks whiteheads overnight, without the need for harsh, drying chemicals. Real visible results; Completely natural and drug-free; Ideal for all ages and skin types; It makes whiteheads disappear in 6 hours by sucking out all the dirt from pimples and trapping it in the tablet.
Neutrogena ultra-thin patches
These effective patches dislodge impurities and unify your skin after a single use by creating the ideal conditions for healing small pimples.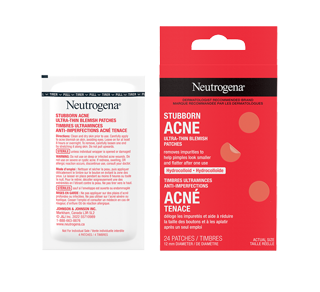 Neutrogena
Stubborn Acne Ultra-Thin Blemish Patches, 24 units
Neutrogena Stubborn Acne Ultra-Thin Blemish Patches remove impurities to help pimples look smaller after just one use. Ideal for acne-prone skin, this hydrocolloid pimple patch creates an ideal healing environment for small facial blemishes.